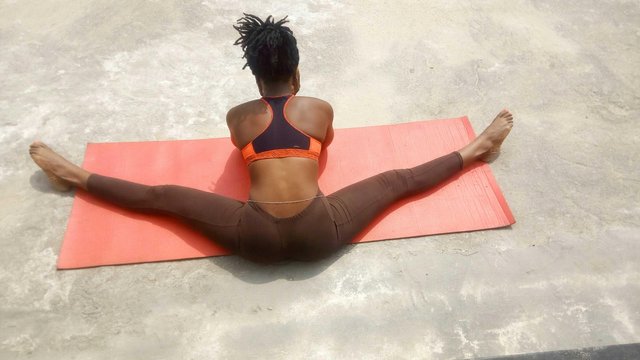 Wide leg Forward Fold... This yoga pose comes in different variations, you can do it while standing or sitting, which ever way you choose, your hips will thank you later.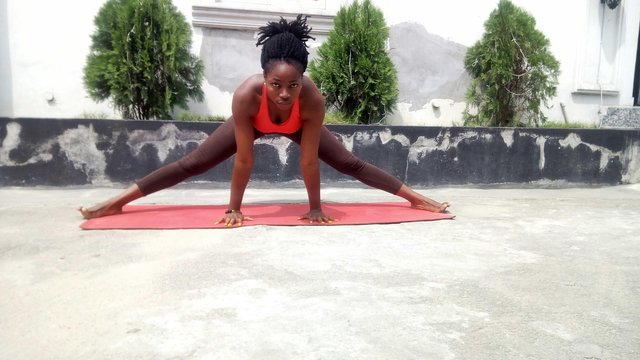 Not just your hips alone, but your hamstrings and calf muscles will also benefit from this simple stretch.
Having open hips is good as it tends to loosen tension around the hips and keep it free from aches and pains.
Wide legged forward fold is also good for stretching the back, neck and toes. While you start practising it, it may seem so difficult but with time your body soaks up these benefits.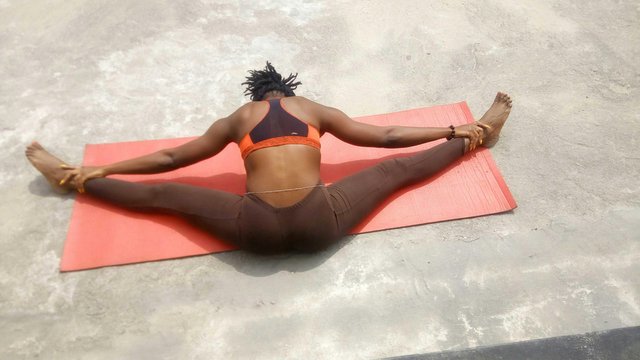 You can also practice wide legged forward fold when you have aches around your back, waist and shoulders. Just stretch your hands to be fully absorbed in it. Don't rush in and rush out.,
Take your time in order to obtain these results.
Try this as a beginner with the help of pillows under your thighs.
Thanks for your time,
Love And Light Always!
💟💟💟
@nigerian-yogagal