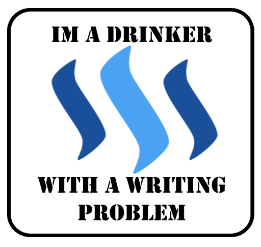 Censorship and political correctness


I can only speak on my own opinions but I do feel that the world has gone too far in terms of what we can and cannot say anymore. Nowadays a bad joke has as much chance of losing you your job as it does to getting a laugh. At no stage would I advocate hate speech, racism, sexism but at some point there has to be a level intent taken into account. I like black humour, I laugh at dark jokes but it's not because I believe in the intent behind them, it's because of how taboo the subjects are. So where do we draw the line?
I think that context has to be a huge factor. A joke made between friends in the pub would have a hugely different context to the CEO of a company making the same joke in a boardroom. Some of my favorite shows from growing up as a teenager wouldn't be allowed on TV these days as they contain so much that's unacceptable just ten years later. So my question is, has it gone too far. The PC brigade, the censorship of certain subjects and content. How do you feel about the whole situation?
There were two interesting articles from my country just this week that brought up the censorship issue and I would like to get your opinion on the matter. I won't give my own opinions on the matter as I want to hear what you have to say. Whatever your opinion is on the articles it's valid as it is the way that you feel. What I think is unacceptable will not necessarily be the same as what you believe.
Just to make it more interesting, there will be 2-5 Steem Basic Income shares to play for. I will give a minimum of two shares up to five shares depending on the quality and the amount of responses that I get to the articles. Feel free to rant, rave and go too far if you feel it's warranted.
Donegal nightclub removes 'offensive' billboard of female golfer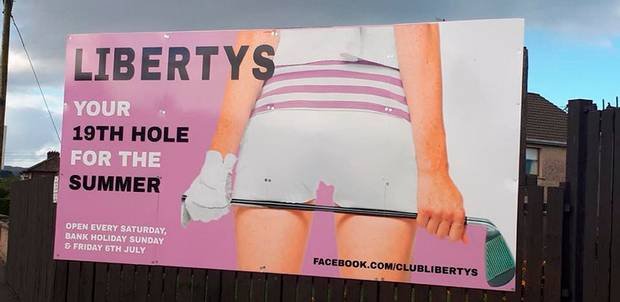 [ An Irish nightclub has taken down an offensive billboard of a woman, a senator said.
The advert featured the back of a woman golfer's body with the message "Libertys: Your 19th hole for the summer".
Liberty's is a club in Buncrana in Co Donegal. Golf's Dubai Duty Free Irish Open is due to be held nearby in July.
Sinn Fein senator Padraig Mac Lochlainn said: "This large billboard sign on the approach to my home town of Buncrana is just plain offensive to women.
"And it is offensive to men who respect the women in their lives.
"If it was shock value publicity they were seeking, then mission accomplished."
The advert faced a backlash on social media.
The club did not immediately return requests for comment.
Mr Mac Lochlainn added: "Thank you to the management of Libertys for listening to your local community and respectfully taking down the billboard sign in Buncrana.
"This is not a bit of a laugh any more. Society has changed.
"All of us men need to step up and see that all women deserve respect, not just our mothers, daughters, sisters, wives or partners." ]
This is the article and photo from one of the leading national newspapers in my country.
Ref: https://www.independent.ie/irish-news/news/donegal-nightclub-removes-offensive-billboard-of-female-golfer-36905934.html
Ryanair criticised over depiction of Leaving Cert student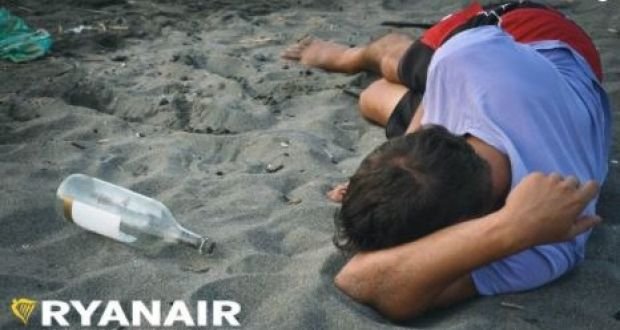 [ Ryanair has been rapped by the advertising watchdog for promoting "immoderate or irresponsible drinking" in an advert aimed at Leaving Cert students.
The advert, which appeared on Ryanair's official Facebook and Twitter accounts. The text in both posts read: "To all #Leaving Cert and #ALevel students: plan your dream summer holiday now so you have something to look forward to. Book on ryanair.com in between 'studying' tonight. This could be you."
The text accompanied an image of a male lying on a beach on his side, as if asleep, with his head supported on his elbow. An empty unidentified bottle, resembling a clear glass wine bottle, was beside him.
Ryanair said it regretted the complainants' interpretation of the post as promoting the misuse of alcohol and that this was not its intention. The airline removed the post immediately upon being contacted by the authority, which upheld the complaint but said no further action was necessary as the advert had been withdrawn. ]
This was the second incident that I saw just this week. A billion euro company getting written up in the national papers. For context, Leaving cert students would typically be 17 - 19 years of age as it is your final exams before college.
Ref: https://www.irishexaminer.com/breakingnews/ireland/ryanair-criticised-over-depiction-of-leaving-cert-student-865712.html
So what do you think of all this?
Now these are just two cases that have caught media attention this week. That's the only reason that I've gone with them. Obviously if I wanted to dig further into the subject we could look at YouTube and Facebook banning accounts, preventing certain ads or pushing their own agenda's through censorship. There are so many different aspects to the political correctness and censorship that are in play that we could look at hundreds of interesting cases but for now I would love to hear your opinions on these two.
I'm genuinely curious as to how people feel about these two ads and just the state of play in general. So let it rip and tell me what you think.