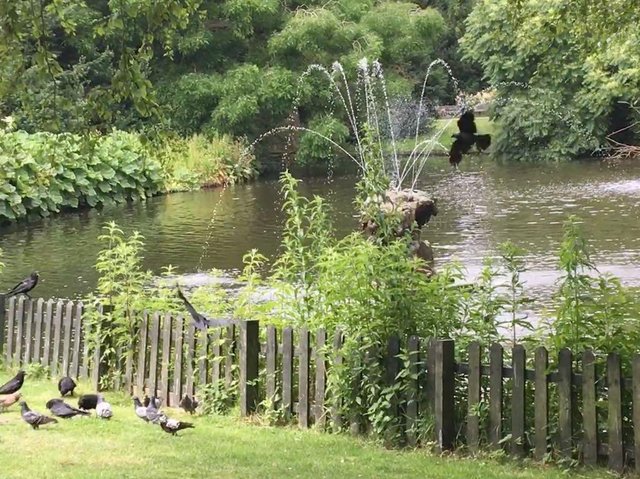 Shakespeare would be proud of me.
Being……….what does that mean to you? In my previous post I mentioned the "Be" word in 10 tips. Yes I was up to something -haha. I mentioned at the end that the word Be would help with focussing on Being. I created a "to-Be list" instead of a "to-Do list". However what is that all about? In this post I will explain a bit more - not to much. I will give food for thought - the rest is up to you and me.
My latest posts have an overarching theme - the subject of happiness and tips to facilitate a happy life. Ultimately, happiness is from within. If our environment gives us "things" and creates moments when we are happy - when those things are taken away or our expectations are not met - what then?
Moments of happiness are appreciated but what about lasting happiness?
Another thought: sometimes success is thought to create happiness. However can being happy create success?
---
We are consumed by the things we have to do for e.g.: please our partners and our bosses, nurture our offsprings, check our Twitter, Facebook, Whatsapp, Steemit, Discord etc.etc. - oh boy - what did we miss. We rush to work - we rush home. Even the Energizer Bunny needs recharging. Somehow most of us are always doing something - but we are called "human beings" not human doers.
Those moments when we stop and literally smell the roses is when we are being. However, we cannot always have those rosy moments. So what then?
Being is also:
engaging with friends and family - whether it is nice or difficult discussions;
walking down the street and smiling or saying good morning to a stranger;
holding hands with a loved one or your children;
enjoying nature - the sunrise and sunset, trees, wind, sea, rain etc.;
helping or sharing with someone;
focussing on the things one's good at and celebrating them;
Et al....................
Let's starts being today. It releases stress where we cannot have an impact or effect change. Incorporate the ten tips and more and observe yourself being happier.