Is there a SteemWorld.org equivalent for PAlNet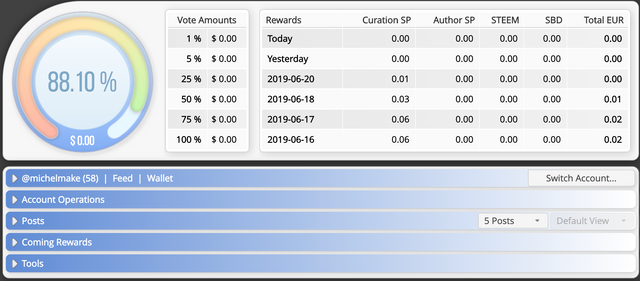 He everyone, most of you might have noticed the existence of PALNet by now. I don't want to get into detail about this new blogging platform, for that, you can check for instance @soyrosa's post here.
Anyways, usually, I check the state of my Steem account using SteemWorld.org. You can see most of the details you want there. You can even (un)delegate you SP and create new accounts if you want. Very convenient.
As far as I know, however, SteemWorld works only provides data related to Steem. Does anybody know if there is a nice interface like SteemWorld.org that works for PALNet.io and the PAL token?
I know for sure there is no such thing as PALWorld.org. Perhaps @steemchiller, this might be an opportunity for you? I'm not a great developer, but I'm more than happy to contribute to such a project :)
Looking forward to some answers!
Have a good weekend! // Michel