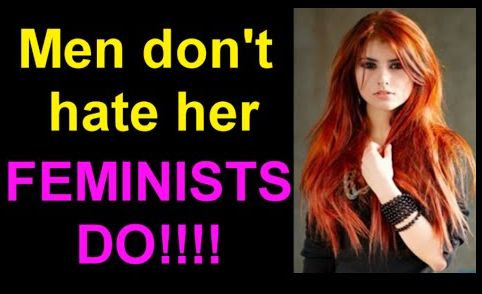 Why - if the feminist movement has women's interests at heart, has it failed so dismally? A political movement that is now a century old...
Why are women (and men) becoming unhappier, with 'so called' more 'equality'?
Why are their more single parent families than ever before?
Isn't this a screaming testament to the failure of feminism..?
Maybe the entire feminist movement has been nothing more than a communist psi - op....??
A war against women, (and men) as the family structure and it's destruction is an essential component for communism to work. The state has to take the place of the family.
The family unit must be destroyed, and the best way to achieve this, is to destroy the mental health of women.
Destroy women by taking them out of an environment that has served society brilliantly for the last two millennia.
As women become more and more unhappy, so mental illness takes hold in the space left by contentment.
It is no coincidence, that the almost exponential increase of women taking anti depressants mirrors the disconnect with the 'traditional' family unit.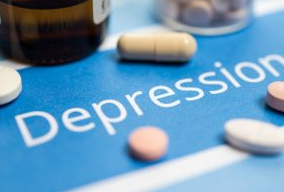 As women are more and more isolated from the natural environment of the family unit , including a lack of extended family for support, (this breakdown of the family unit extends to becoming inter generational) the psychological 'equilibrium' is forever being assaulted.
Destroying the family unit by separating mothers from their children as soon, and as much, as possible.
50 hours a week working , and creche's, anyone..?
Rather than pointing out the obvious lack of concern shown about females within society,( mostly from other females). we need to see how so called accepted 'truths' of today, were actually borne from lies, half truths, and twisted logic. (all to suit the narrative of familial destruction to satisfy a political agenda..).
I googled basic feminist theory....
Basic Principles of Feminist Theory
(www.colorado.edu/Sociology/Mayer/Contemporary%20Theory/Feminist%20Theory_files/)
The relationship between men and women has almost always been unequal and oppressive.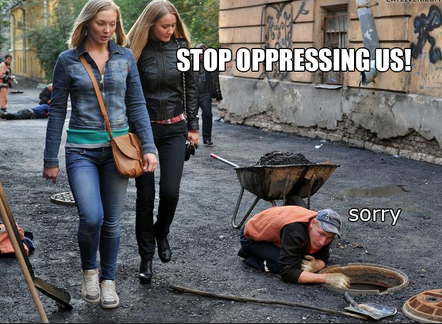 This can only hold true if the default position of the woman is seen as being a victim as a starting point.
Only the misogynist would look at all women as victims – someone to pity, and feel sorry for. To see collectively, they then become a group - a 'something' to pity and feel sorry for.
Dehumanizing women to a collective is misogynistic.
Labeling the entire female population as 'victims' is disrespectful beyond belief.
There is no way you can see women in those terms, with any sense of respect. Which of course, is how the feminist see women..
The real seeds of misogyny starts right here...
The extent of inequality and oppressiveness has varied greatly.
Inequality is a reality of life, and is not a sex, race, age construct. It is a reality of nature.
Nothing is equal.
Conflating it to being gender specific, is the wedge to create division between the sexes. Time and a constant drip drip of poisoned propaganda - going unchecked- will do the rest to widen the chasm.. (as the last 60 years can attest to)
All known societies have been patriarchal.
The figureheads of society have (mostly) been male.
Conflating that with patriarchy as some oppressive structure is insulting to female intelligence. Most clever women know they don't have to have the title to have the power.
The real power today (the banking system for example), is a perfect example of this.
Titles do not denote where the power really lies.
'Female intelligence' has always been aware of this dynamic between the sexes, that's up until the feminist movement convinced them that they didn't possess this intelligence (that has been used very successfully for millennia) and competing with men and their world on their terms was somehow 'better'.
To make women compete on male terms shows an extremer disrespect for the female psyche, and is totally discounting her own skills to the point of valueless.
Demeaning the qualities of women to the point of being valueless, is misogynistic in the extreme.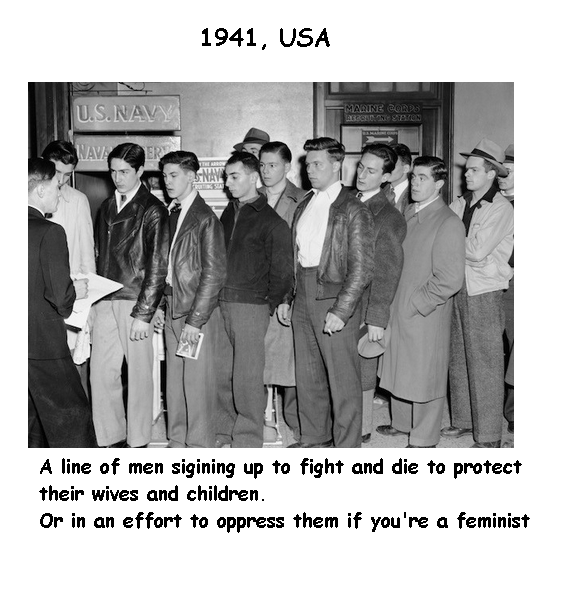 Patriarchy is a system in which males dominate females.
Only if you are accepting the male orientated definition of 'dominated'.
Female domination by less obvious (male style) direct means - can be expressed very differently, but no less powerful.
Playing by the female rules and not the male rules is the natural exchange of the sexes.
Misogyny_ is forcing women_ to play by male rules against their own nature, against their own intelligence.
I put this in here, as measuring intelligence (and emotional intelligence) is difficult..
Using physical realities are much easier, to highlight the point.
Is it misogynistic to have mixed sexes in competitive sports?
No, because the reality of the difference of the sexes - physically - is recognized as a reality. Feminism cannot argue against something so blatantly real as the sporting arena.
Feminist theory (especially postmodernist feminists), would argue this is misogynistic.
When stark reality hits insane ideas, there is only one winner.
(for example, Serena Williams would rank slightly above the college level male singles, in tennis.)
All major social institutions have been characterized by male dominance:
Economy
All economy is driven by the male desire to acquire assets, to then have a a choice of partner, and then protect them, and their offspring.
The motivator of all economy is rooted - at the most fundamental level - in pleasing the female.
Political system
As males procure resources, they have historically been the decision makers – they are ones directly invested in the systems.
Hence the political systems.
Female influence in the background may have been just as important and in many cases the actual power. ( just like the bankers and the prime ministers of this world. Only one of them is truly in charge..) .
Since female voting- and the move towards more socialist policies because of it ( which is no coincidence ), we can see how western society and culture has become weak, and the men within it, also.
Creating a system that then allows for itself to become weaker because of female participation, is truly indicative of just how how high we hold females within our society. You can reference it to any islamic countries to see the stark differences..
....Respecting the wishes of one sector of a population so much, in fact - that it's now close to the point of near societal self destruction.
How misogynistic is it, to promote a political system, that will, by it's very power dynamic, inevitably lead to being over run by other male dominated societies – ones that do not respect women or see them as equals?
Feminism left unchecked - will ultimately lead to the female society having _no political say. Whatsoever.
The leftist socialist society will make way for less 'feminist' populations to gain dominance.
(Western civilization compared to islamic cultures for example).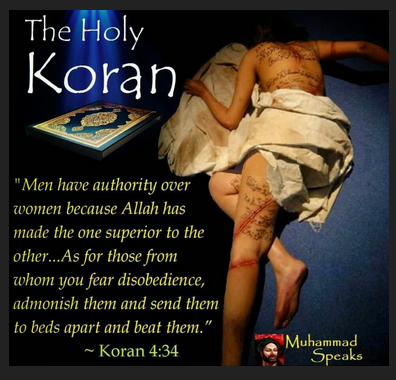 Ask Sweden just how that's working out for them and the females in society - or the German women at new years celebrations.
These are the direct consequences of the more empathetic individuals in society having equal, (or _more_arguably) decision making powers for a country and it's direction.
Women are far more caring and empathetic than men.
Mother's ? - More caring?
Who would have thought it? Just amazing, uh?
Family
This has always been the domain of female power and influence. The misogynist has taken this power away from females.
How misogynistic is it, to send the female power hub of the household out to work for 50 hours a week, and not spend as much time at home with their children, and thus help weaken the stable family structure?
Every study since the 1960's has shown the continuing decline of women's happiness as they become a worker, an employee - and not the homemaker.
How misogynistic is it, to persuade women to alter their natural roles and then in doing so, make them unhappier.
That's sadistic, not just misogynistic.
Sadists and communism are very good friends of course...
It comes as no surprise that feminism is really all part part of the communist strategy to destroy freedom.
We are all the victims of it, but our women bear more scars from the battle, than the men do...as can be seen in the medicine cabinets and empty cots, throughout the western world...