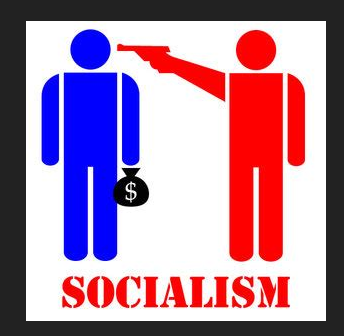 There is no political ideology more based on theft than socialism, or communism (the same thing, just by degree).
If you cannot give simple answers to these simple questions, you are in a state of delusion, of mental illness you could say.
Or you have the personality traits and the accompanying logic - and the lack of empathy - associated with sociopathy.
I'm not criticizing anyone from suffering mental illness - I am criticizing anyone than cannot answer these simple questions - and then can see and accept their own position may actually be a state of mental illness, and then choose to do nothing about it.
One proviso on this..
(With 'R' and 'K' gene theory - genetic survival motivation will discount 'mental illness' of course, BUT as far as the survival of the 'K' gene types - you can only see the 'R' gene having dominance, as a direct threat to 'K' gene survival.
If I was looking at it in these terms - I would see western society for the last 60 years or more - as being 'R' gene ascendant).
The ability (or inability) to these simple answer with a 'yes' or 'no' gives you all the information you need, to calculate your own mental health position..
Sort it out!
It's down to each individual. You.
And no one else.
And it really is that simple...
Here are 3 questions for you...

1/ Do you think that the theft of another person's property is morally wrong?
2/ Do you think theft by coercion (threat or use of force) is theft?
3/ Do you think you own yourself you are your own property?
If you answered 'yes' to the above 3 simple questions, congratulations!
Any political ideology that transgresses these basic principals and you still support it, means that it is YOU that are deluding yourself.
YOU are sowing the seeds of your own mental illness by transgressing these principals in the name of any political ideology....
There is no wriggle room. You can't intellectually joust yourself out of this..
(unless you are mentally ill, and in denial of reality of course - then you can try...)
CLEAN YOUR HEAD.