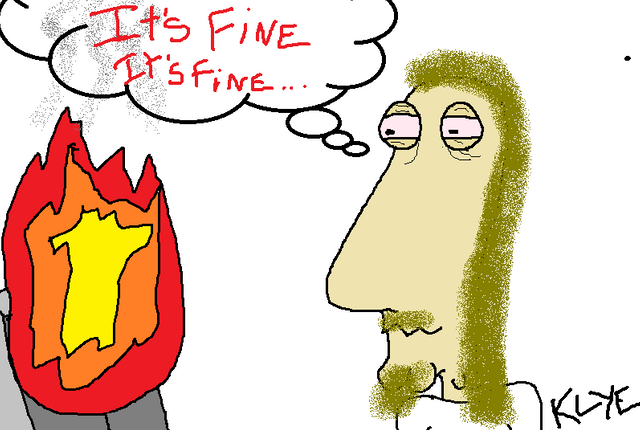 Anyone who is in direct contact with me in "real life" throughout the week knows one of my favourite or most common sayings is "I f*cking hate computers"... Which is a half truth.
In actuality technology and computers have for the most part allowed me to become what I am today. Technology is absolutely great when it works and a great cause of stress and concern when it doesn't. Earlier this week when I'd blown up my DJ mixer as well as my PC workstation the troubleshooting began. Looks like the VMS 5.0 DJ mixer may still be under warranty.. Also looks like my PC has a faulty motherboard after picking up a new PSU (power supply) for the thing yesterday and getting it all plugged in.. Brutal.
More Expensive Trial & Error... FML
New motherboard is on order and I'm praying to the PC gods that does the trick. Managed to find a nice ASRock Taichi X370 motherboard on sale for ~$220 CAD (after rebates) from Newegg so hoping that shows up tomorrow and I can get back fully operational again. The old Gigabyte K5 Gaming motherboard I'd originally used to build the computer for lack of less colourful wording was always sort of a piece of shit. Really hoping this new motherboard does the trick and the Ryzen 1800x CPU doesn't need to be replaced... That might be a bit of an expensive touch and given the RYZEN 1700x basically does the same specs as the 1800x it would likely end up the replacement, that is worst case scenario however!
Hoping For The New Motherboard to Fix This
Would be a MASSIVE piss off if I had to basically rebuild the system.. If by some miracle of the computer gods this new motherboard is the golden ticket to getting back my workstation I'll likely be happier. Being without my flagship PC has been a bit stressful to say the least, not to mention having projects locked on the thing I can't access. Have a 2GB hard drive that I was doing system backups on daily however I'd not been backing up my project folders..
With everything in my life it seems learning the hard way is how this all goes. Not that I can complain really. When it boils down to it in theory I shouldn't have lost any data, simply some time and some money replacing parts. Will also be looking into figuring out the cause of the electrical demons in my room here tomorrow.
Thanks for reading and voting folks! Have a good day!
---