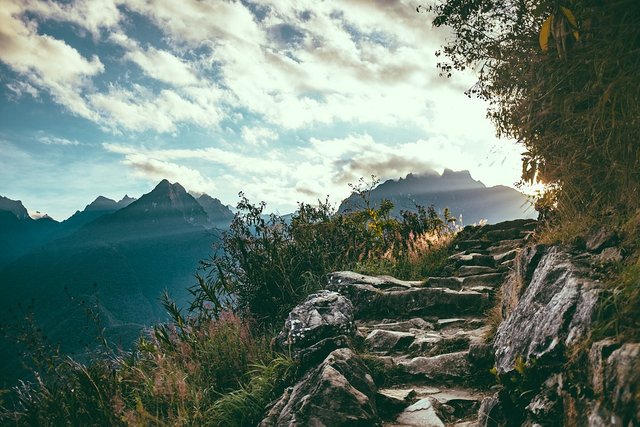 One of the greatest impacts in my life is when I realized that obstacles present themselves as a means to make me better.
Obstacles are my friend. They are there for the sole purpose of testing my will and testing my ability to put the work in and "take the heat."
If you want to be better at any art form or craft, you have to be willing to face the obstacles that will inevitably present themselves. They will be everywhere. Some you will see coming and others will jump right out in front of you like a deer on a dark road.
I've also found that most successful people actually seek out these obstacles. They don't simply wait for the obstacles to present themselves, they actually take a flashlight out there and go digging for them.
They're looking for the leverage to grow. The leverage in the form of hardship.
Working out is a fantastic example of this idea of growth through hardship. When you go to a gym and lift weights, you're putting your muscles through hardship. Your straining them and literally tearing the muscle fibers.
Why would you want to tear your muscle fibers? Isn't that dangerous?? No. Tearing your muscle fibers gives your body the chance to realize "hey, this body can't handle that kind of strain. I'll have to get stronger next time" and then your body repairs this damaged tissue and makes it even stronger than before.
Our bodies are funny that way and our minds share that same capacity. The more hardship we put ourselves through, the more growth we can achieve.
Take reading as yet another example of growth through hardship. Reading can be tough, especially in this society of impatience and notification-warriors that we've crafted.
It's funny that it's actually hard to just sit still for 20 minutes, 50 minutes or 2 hours and read. Sitting still shouldn't be so hard, am I right?
For someone who reads every day for 1 hour, reading for 1 hour is easy. If they read for 30 minutes, it's as if they didn't even do anything because their mind is used to that 1 hour time. If they try to read for 2 hours, they may struggle a bit. They may get a little restless, especially after that 1 hour point that they are so accustomed to.
But once they read for 2 hours and then repeat that 2 hours every day for a week, how easy do you think it becomes to read for 2 hours? Every day it gets easier and easier. Reading for 30 minutes is nothing to them now. Reading for 1 hour is barely working and reading for 2 hours becomes the norm.
But if you're someone who reads sporadically - say 30 minutes for 2x a week on random days - then it's probably pretty hard for you to sit down and read for 2 hours. Some may say that it's too hard a task to even think about.
Humans are phenomenal at adapting to hardship and obstacles in life. Our bodies and minds are always searching for the path of least resistance, but when we purposely take the other path of significant resistance, we can learn what we are truly made of. We can make hardship the new norm and we can make everyday count.
---
Here's the tweet that prompted me to write this, in case you're interested. This is also one of my favorite twitter accounts to follow. Always great knowledge and always great conversations!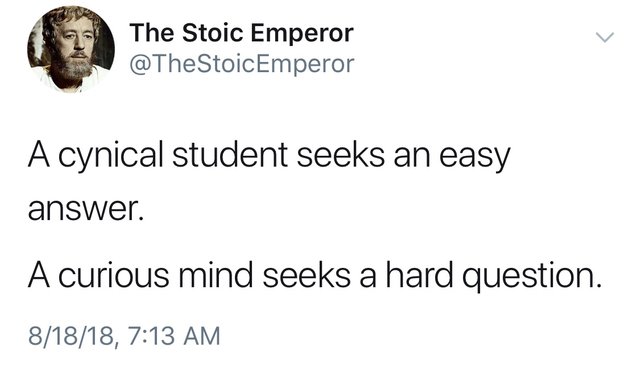 ---
Will you seek out some hardship today? Be it reading for 30 minutes extra or running outside or going to the gym? Talk to me in the comments 😉