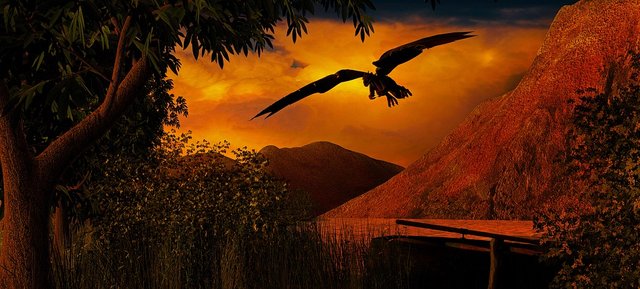 Following through on a project that we've begun can be extremely difficult. Fighting resistance was the topic of part 1. Making the decision to battle resistance in the ultimate creative war is a hard decision to make and you will call that decision into question a plethora of times as you work hard on your project - whether you're writing a book, writing an article, making a video, creating an app, etc.
Making that decision may be a hard thing to do, but following-through on a project that you have already laid the groundwork for is the hardest thing that you'll do. Following-through on your project means putting your project out into the world and making yourself vulnerable.
By putting your project - your writing, video or app, etc. - out to the world is the hardest thing you'll ever do. Making your project public is what makes you vulnerable and exposed to the entire world. You will be exposed for who you truly are and your work will be exposed to harsh criticism. It will also be exposed to people who may give you high praise for a job well done. The yin and the yang are ever-present.
Pressfield mentions this idea of being "exposed" in contrast to climbers. When making a trek on Mount Everest, being "exposed" as a climber happens when you've got air beneath your feet, when you're hanging from the cliff of a mountain, scaling down a cliff, etc.
Being exposed as a climber means putting yourself in extreme danger. Danger that the rope may break, danger that a rock may hit you in the head and make you fall. Fall to an abyss below.
Whatever project you're working on, you're going to come to that finale where you ship it out into the world and expose yourself. You become exposed in the same way that a climber does: you dangle from the edge with nothing to catch you. No safety net. Open for the whole world to see and talk about - to criticize or to praise.
---
Being Afraid of Success
This idea of being afraid of success seems to confuse people. Many wonder how you could possibly be afraid to succeed.
What those people don't realize is that they too have experienced this resistance to success. This fear of succeeding at the very thing that they want to succeed at most in the world.
Fear of success is a sneaky demon. It's something that can catch you off guard and assassinate your project without you even knowing it had a hand in the game.
Pressfield mentions one of his favorite quotes about the fear of succeeding. The advice (in my paraphrase) is that you need to just break through that fear and ship your project anyways. Ship it to the public eye. Know that your mission is both noble and necessary. Know that you making your project public will inspire others to do the same and that it is the best thing that you can do with your creative talents.
---
Slaying the Dragon
This lesson is probably one of the most valuable ones that I have read in Pressfield's book. It's the idea of slaying the dragon.
Slaying the dragon means that you've conquered resistance, you've conquered your fear of failing, of being exposed to public scrutiny and of shipping your project out to the masses. Slaying the dragon requires you to become the best version of yourself and it requires that you get over your fears and conquer your project once and for all.
Slay the dragon once, and he will never have power over you again."
Once you've slain the dragon (completed and shipped your first project), you will know that you can beat that dragon again. As Pressfield says, this is an immense power:
"But you will have beaten him once, and you'll know you can beat him again. That's a game-changer. That will transform your life. From the day I finally finished something, I've never had trouble finishing anything again. I always deliver. I always ship."
Ever hear about runners breaking new records? The interesting thing is that it seems nearly impossible for runners to break through a certain barrier, but as soon as 1 runner does it, dozens follow immediately after.
The knowledge of the fact that we possess the power to do something - the experience of success - will drive you to succeed more and more in the future. Once you've tasted success, you'll want to come back for seconds. And thirds. And fourths.
---
Have you slain your first dragon yet? Have you completed that project that you've always wanted to complete, be it a book, article, video, app, etc.?