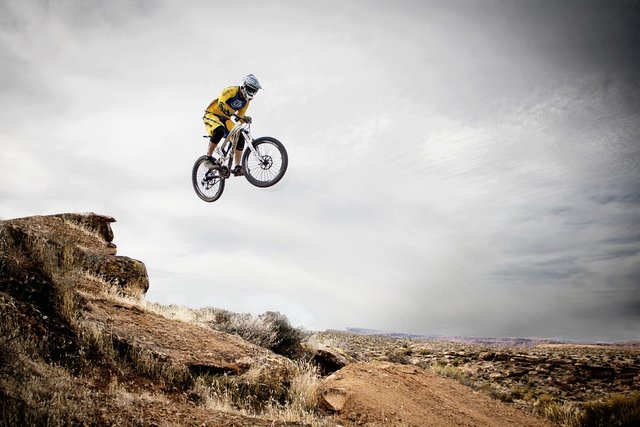 Our society is plagued with arbitrary schedules and laborious "busy work" that neither make sense nor fulfill our individual destinies and desires. Most people find themselves digging an endless hole in the work environment. Earning money to buy more stuff that they don't need which ends up requiring them to make even more money.
Having a life of meaning is much more exciting. Doing the things that you've always wanted to do:
Traveling the world
Building a business around your passion
Making content about your passion - being a creator
You don't have to be a hamster spinning in an endless wheel, running a marathon for no apparent reward or end game. Waiting your entire life until retirement is absolutely overrated and fundamentally unsound.
---
Intro to the New Rich (NR)
Tim Ferriss is one of my favorite authors, he's written several best selling books (I've lost count at this point) and I've been an obsessive listener of his podcast since I was 16 years old.
Back when I was 16, I read his book: The 4-Hour Workweek for the first time. I recently decided to pick it up again as things in my life have been drastically changing.
My life is going in a new direction now and I credit Tim's work for a lot of that.
He begins the book by explaining how he found himself overworked and running in an endless and meaningless loop in a quest for more money.
I found that I ran into a similar situation over the past several months. My business started to take up so much of my time that I had little time left over for the things I truly enjoy.
Reading Tim's book for the 2nd time has already been an incredible sense of relief. It forced me to rethink everything that I do and finally, I'm making more time for the things that I actually want to do in life - like start a vlog, read more, write more and be more creative in general.
"The New Rich (NR) are those who abandon the deferred-life plan and create luxury lifestyles in the present using the currency of the New Rich: time and mobility."
Having freedom of location and free time really comes down to automating your income, as Tim will go on to talk about in the book. Automating your income is hard, but it's not as hard as most people think. There are so many different paths you can take to automate your income, as long as your creative and honest with yourself, you too can achieve this "New Rich" status.
The first step is to define what you actually want in life. Most people think that they want to be a millionaire.
They think that having a million dollars in the bank will solve all their problems and make them happy because then they'd be able to do anything that they dream of.
In fact, having a mill in the bank isn't what you're actually chasing. You're not chasing the idea of being a millionaire... What you truly want is to live like a millionaire.
To live like a millionaire actually doesn't require that you be a millionaire. If you want to travel the world and adventure and enjoy a life filled with rich experiences, you simply need the qualities of the NR: freedom of time and location.
"The commonsense rules of the "real world" are a fragile collection of socially reinforced illusions. This book will teach you how to see and seize the options others do not."
For example, traveling the world can be done on a budget of $1,000 a month.. You'd be amazed at how far $1k/mo can go in terms of adventuring life and enjoying the best experiences that the world has to offer you.
---
A Unique Opportunity
What excites me most about re-reading this book now almost 5 years after I read it for the first time is that Steem has entered my life.
Steem didn't exist 5 years ago when I first read these ideas of becoming a part of the NR. Of becoming free of the burden of earning money in a physical location and for a certain amount of time each day.
Steem offers all of us Steemians a unique opportunity. A unique way to achieve the status of the NR that Tim talks about. The NR is closer to us Steemians than to anyone else on the planet.
You can start creating content today and start earning an income today. It may not be much at first, but if you're consistent and you put your heart and soul into what you do, then I'm confident that you can earn enough income each month to support your lifestyle.
---
More will follow this post. I'm going to keep digesting Tim's book and relating it to Steem, I hope you enjoy these posts as I compare and contrast Tim's ideas to the new world that we live in. A world where anything is possible and where anyone can join the NR by leveraging Steem and the DApps built on top of the blockchain!