Hello my beautiful family!
I am so thankful to have all of you magnificent humans in my life. Whether we've spent weeks on end together, traveled the world together, followed each other online, or simply dropped in one time and felt a connection. It's been way too long since I wrote something that was just to my people, my friends, my tribe, rather than being written for "the public".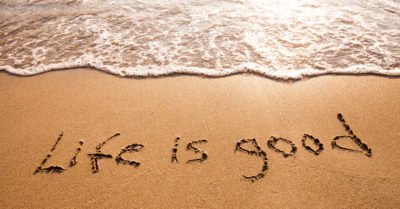 Image Source
I have been having some crazy roller-coaster of a life this year. From the trickiest physical illness I've dealt with in a long time, a couple months that each felt like they contained more growth than any previous year, my first summer without back-to-back events since I started traveling, accidentally creating (and wrapping up) a project with over $1 million in investments... Along the way a couple of things bubbled up that I ended up stepping away from, most pointedly the 'Be Empowered' event, which I've indefinitely delayed for the moment.
I have focused on diving into my healing process, laying myself out before my community & the world through practicing radical transparency, giving more space for myself to feel what's there to be felt, and to release a LOT of old emotion. Along the way, I've pumped out a ton of content this year, and brewed up a lot of new plans & visions. A by-product of all of this has also been that I've been not nearly as responsive & in contact with many of you as I would like. I can't tell you how many times I've read a text/email and started to reply, only to remember two weeks later that I never finished & sent the response.
Over the last few months of not traveling-cooking-healing-serving full time, I fell into some low energy and lost some of my sense of purpose & identity, as both were so tied into my being of service. I feel like in many ways I've come back full circle now, and realized that the thing I really needed to tweak was less WHAT I've been doing, and more HOW I've been doing it. I feel a strong draw to move forward in a way that is quite sustainable to my own energy & health, balances my various gifts & skills, and keeps me connected with the humans so important to me.
I am here to heal myself, to share that journey with others. I am here to feed & nourish, to support the health of my people. I am here to learn, to research, to sift & synthesize, hopefully bringing new insight & clarity that helps move the world towards greater peace & freedom. I am here to listen, to support, to hold space, to empower others. I am here to help remind people of their own power, their creative potential, and the fact that they each change the world every day.
I feel quite a bit of clarity around the things I most enjoy doing, the ways that they serve others and the world as a whole... and I'm back to openness & curiosity about how that will manifest in the world. I have many ideas, I've visualized many potential futures for myself, and I really don't know what's going to unfold at this point.
I hold the vision of living in a village, on land, cooperatively taking care of our needs & supporting each other. I hold the vision of finishing & sharing my books (currently a cookbook, an autobiography, a book of essays, and Real Life: The RPG). I hold the vision of producing an event that eliminates the lines between conference, festival, and retreat. I also have no idea at this moment how & when these things will play out.
I wrote this whole thing in part to share with you all my process this year, and in part to ask for your insight, input, and ideas. I'm opening up to what the best ways are to be of service, promote my own growth, and stay connected with my tribe moving into this next year. Retreats, workshops, projects... planting, building, cooking... Let me know what's going on in your world and how I can support you!
Also, I'm looking at setting up a scheduling app & offering a few hours per week for video calls to be of support in whatever way I can to you all :-)
Hope you're having a magnificent day, thanks for dropping in!