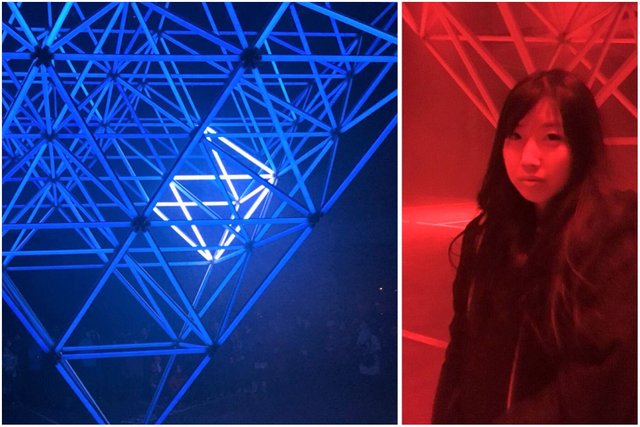 STALACTITE is a monumental light installation as part of the 2018 edition of the BRIGHT BRUSSELS FESTIVAL. The installation is represented by the TETRO+A and created by German artist Christopher Bauder, tailed to the electronic music of Boris Divider. The installation is also the only indoor one at the light festival, it is situated in Brussels' spacious Citroën garage, a future "Pompidou" of Brussels, that is becoming a major contemporary art venue in town.
stalactite
/ˈstaləktʌɪt/
noun
a tapering structure hanging like an icicle from the roof of a cave, formed of calcium salts deposited by dripping water.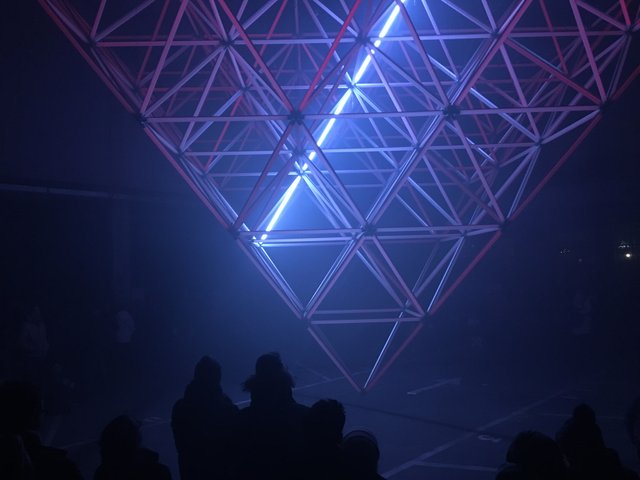 As its name indicates, Stalactite is a huge suspended sculpture and light structure, which consists of 360 light rods, connecting each other in shapes of triangle.
Together with the tailored electronic made by Boris Divider, the whole show creates an idea of futurism.
---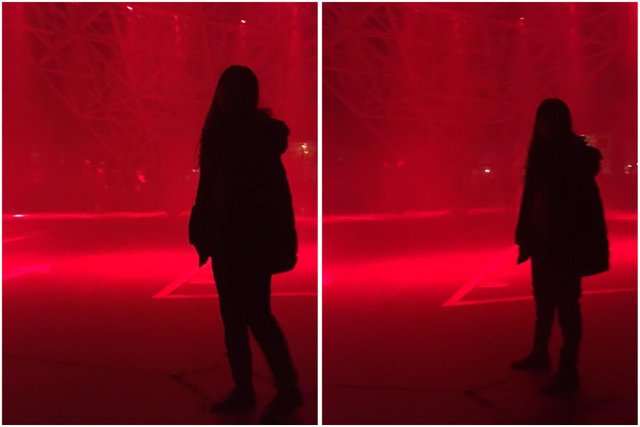 Before the show starts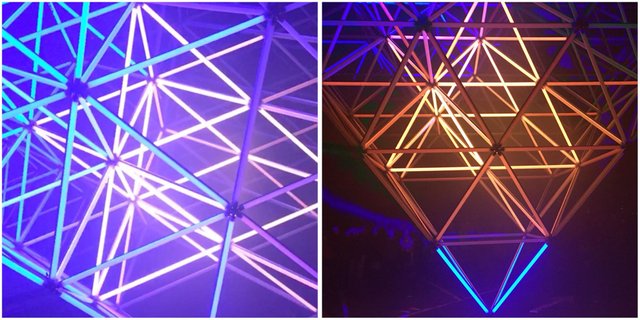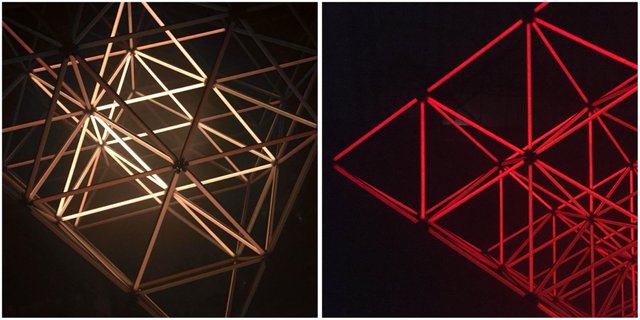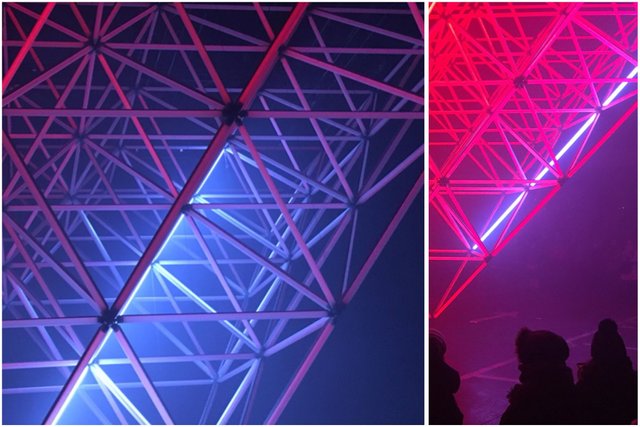 Lights, shapes, glittering Stalactite of the crazy 21th century world of ours.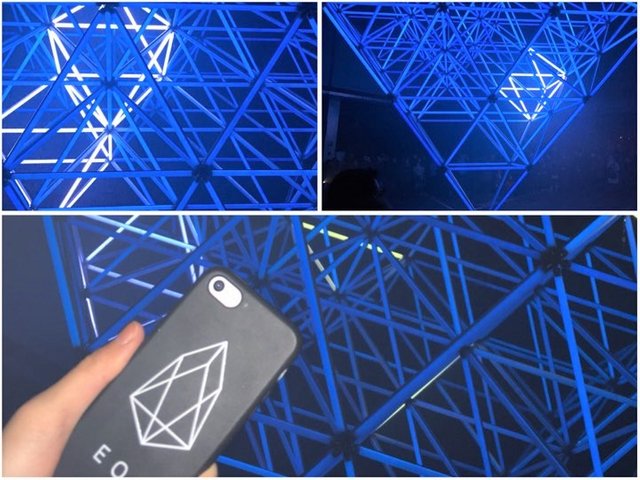 During the show, a shape that ensembles EOS logo keeps being highlighted.
---
Here is the video:


The creators hope to invite us to get rid of the things that weigh us down through this audio-visual statement, and to eliminate the trivial stress that we encounter in our life, and to live the moment.
"So slow down and glisten as one of the endless droplets that collect below this glittering stalactite."



---


作为BRIGHT BRUSSELS灯光节的一部分,STALACTITE是一个巨大的灯光装置,由法工作室国TETRO + A推送,德国艺术家Christopher Bauder创作而成,加上Boris Divider为之搭配的电音。STALACTITE也是这次灯光节的唯一一个在室内的装置,位于布鲁塞尔宽敞的Citroen车库,这个巨大的车库将会成为布鲁塞尔未来的"蓬皮杜",展览当代艺术作品。
我也是第一次来到这个位于Molenbeek附近的场馆,Molenbeek大家都熟悉,传说中很多恐怖分子聚集的窝点,但是其实没有那么可怕,这区有很多摩登的艺术中心,也是布鲁塞尔年轻人最喜欢去的Clubbing中心。还好这个长达30分钟的秀实在室内,不然零下的温度可要冻僵。
STALACTITE对于我来说是一个新鲜的单词,字面意思是洞穴中悬挂的石钟乳、石笋、石柱等不同形态碳酸钙沉淀物的总称。这个灯光装置用了这个词命名应该是由于悬挂在屋顶。只有360个灯柱互相连接成三角形,组成了一个巨大的四面体。搭配上现代感的电音,非常有未来主义的感觉。TETRO + A旨在通过复杂又同意的形状和音乐让人民忘记现实的错综和繁琐,沉浸在颜色,形状,灯光和音乐中,享受现在的每一刻。
在变幻的灯光中,我发现有一个形状似曾相识,如果取消中间的横杠,是不是很像EOS的LOGO呢?太有意思了。
我拍了一段这个灯光秀的录像,欢迎大家观看。
---
Location: !steemitworldmap 50.866919 lat 4.351594 long d3scr
---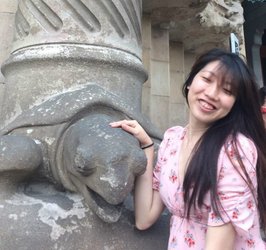 Joy is a half-time world traveller, half-time Steemit blogger, based in Belgium.
You are welcome to leave any comments below. :P






(Badgets by steemitboard.com - Thanks to @arcange! )

Feel free to check out myjoyful travel logs:
---
"Not all those who wander are lost. " - J. R. R. Tolkien