After being inspired by @quinneaker who has been doing daily litter picks for the past 10+ years, I decided to purchase a litter picking tool so rather than moan about the amount of rubbish and litter in the streets, I would actually do something about it. The idea is that if me and my family regularly pick up litter and are seen to be doing so, perhaps other people might be inspired to do the same. One thing is for sure, there is more chance of inspiring people to take action by setting an example rather than simply moaning about it which I have spent most of my life doing.
The litter picker arrived a few days ago and I had yet to use it so yesterday when it came to 18:00 and I had to pick the kids up from youth club I thought it would be the perfect opportunity. The club is 0.5 km (0.3 miles) away from my house so I didn't think I would find too much litter in only a km round trip but I was surprised at how much I got.
I had picked up a fair bit of rubbish when I arrived at the youth club and the kids were surprised to see me with my litter picker and black rubbish bag in my hand. When I asked if they wanted to try using the litter picking tool, initially they were both reluctant but it didn't take long to get them interested after I used a bit of reverse psychology and told them that they probably wouldn't be able to pick up the smaller items anyway because it took a bit of skill ;-)
My daughter was more keen than my son so she had a go first and within a few minutes my son was asking when he could have a go. They went from both not wanting to pick up litter to arguing about who was going to use the litter picker within the space of about three minutes and when my daughter finally agreed to relinquish her head litter picking role, my son insisted that he wanted to collect the litter the rest of the way home, and when we got home he asked if we could continue further on down the street. What a result !!!
As he was dutifully picking up a crisp packet from the side of the road and I stood next to him with my black bag in hand ready to receive the litter, a lady walked past with a smile on her face and I heard her mutter to herself under her breath, "That's nice". This simple gesture from a lady I had never met before really inspired me and put a smile on my face for the rest of the evening (and right now as I am thinking about it while writing this). Weather permitting, we will be picking up litter again tonight and whenever we go on walks in the future.
Here's a picture of my son in mid pick.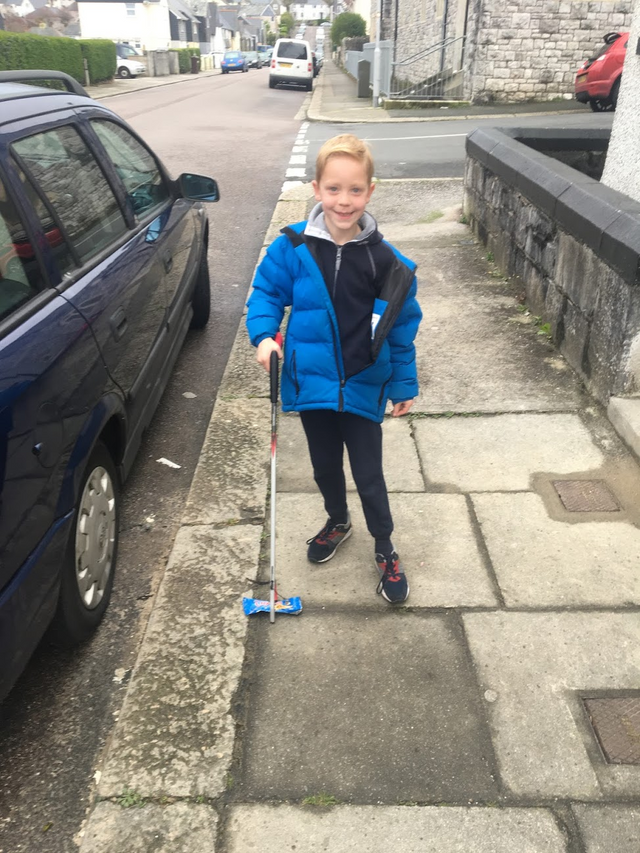 Here's a picture of the rubbish we collected. You can't really see it too well in the picture, but to get that much litter from such a short walk along a single road is pretty sad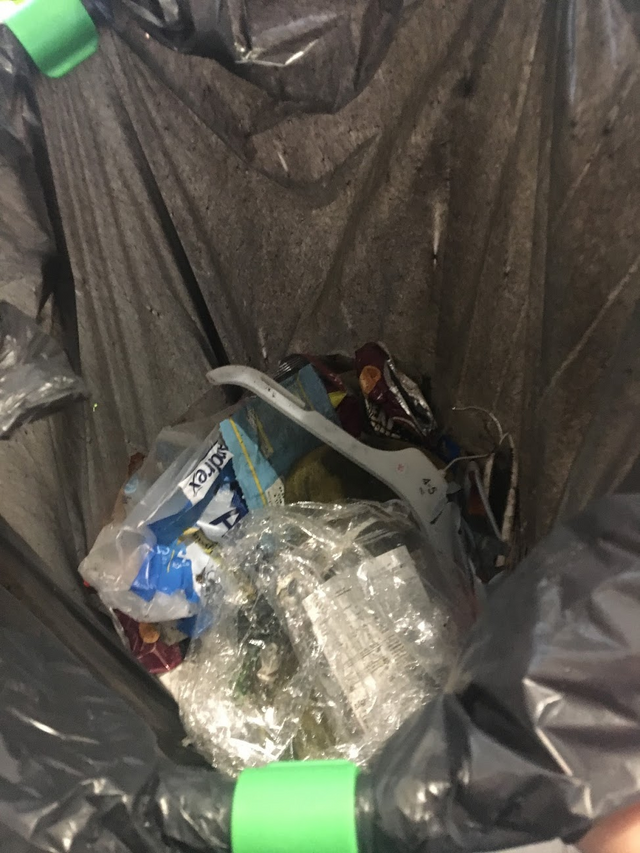 Thanks for reading.
Stay safe
Jim