Here's How to Beat Roger, The Strongest Mobile Legends Hero in the Latest Patch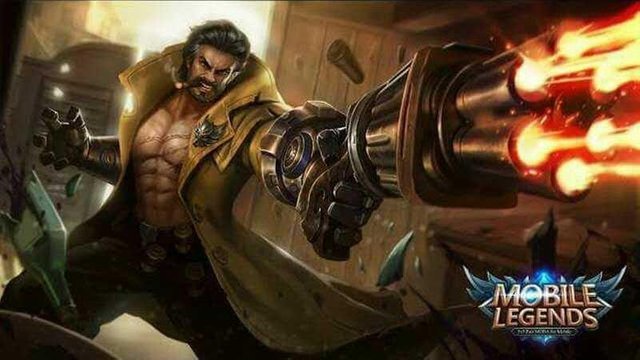 Curious how to defeat Roger, the newest Mobile Legends hero that keeps you constantly killed in his hands? Check out the full article in this article!
The emergence of Roger as the first Marksman hero capable of transforming into being
Fighter is a scourge for beginners. Not only that, for those who are good at maximizing the ability of Roger, they are able to hunt down the enemy with ease. Because Roger was created to hunt heroes. He is a hero who has a role as carry. Well, curious how to beat Roger?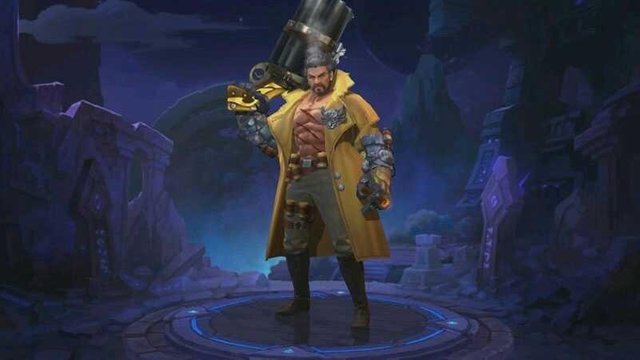 Get to know the figure closer to Roger
Before starting to analyze Roger's weakness, let's get more in touch with this Roger! By recognizing Roger closer, we certainly can figure out how to defeat Roger. He is a hero
Marksma n is designed to survive well. That's because Roger has a lot of skills to give a slow to the enemy when he manifests human from a distance.
But when Roger finds his quarry, he is able to advance in front of the enemy by jumping and transforming into a figure
werewolf. In this form, it is designed to get close to the quarry quickly. Instinct kills him ever more sharply, so he can run fast at once jump and give a lot of scratches.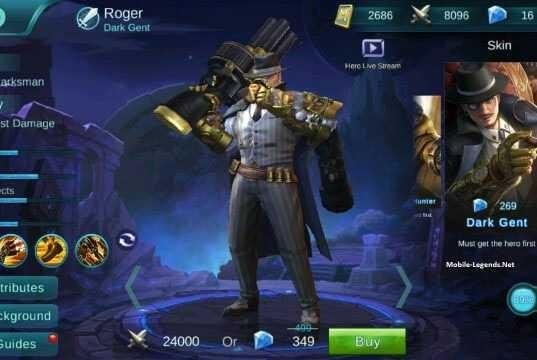 When turned into a werewolf, Roger does not have the ability disable. But the attack becomes stronger, especially if hunt down the enemy who has HP dying. Lycan Pounce's ability is the main moment when fighting. This ability has a long cooldown time, pulling it when Roger manages to kill the enemy (or do assists), he will reduce 80% of the cooldown duration.
Therefore, Roger is practically a complete hero. He is the ideal Marksman for all hero carry lovers. But is it true that Roger can not be defeated? Not really, after this I will discuss some of his weaknesses..
Roger's weakness
Although Moonton has designed Roger as complete as any, of course he has weaknesses. Let's first learn Roger's weakness, so we can get answers on how to defeat Roger. The following is Roger's weakness:
Despite having a human form capable of attacking from afar, it includes
Marksman weakest. It is only strong in the form of a werewolf.
In the form of a werewolf, he relies only on normal attacks to hunt down enemies.
He relies on lifesteal items to survive.
Although a Fighter, he actually has a weak defense.
Hero that Suits to Beat Roger
From the explanation of Roger's overgrowth, we can figure out how to defeat Roger, using hero:
Natalia: Although Roger is strong in close range combat when he becomes a wolf figure, he is unable to touch Natalia with the ability of Smoke Bomb. Moreover, Roger actually has a small defense. He will be easily defeated.
Hayabusha: This Hero is also strong in one-on-one fight. If juxtaposed with Roger in the form of a wolf, Hayabusha is still superior. This is due to Ougi's ability: Shadow Kill that makes Hayabusha immune to any attacks. Being Roger can not survive the slaughter of Hayabusha, he also can not do lifesteal.
Fanny: Fanny is a lively assassin capable of killing enemies with weak defenses with ease. He did not even bother to do a duel from close range to fight. Using Steel Cable, Fanny was able to injure Roger easily, without being able to counterattack.
Those were some of Roger and Hero's weaknesses to match him. Do you have any suggestions and other tips to beat Roger? Share your tips and suggestions in the comment field yes!