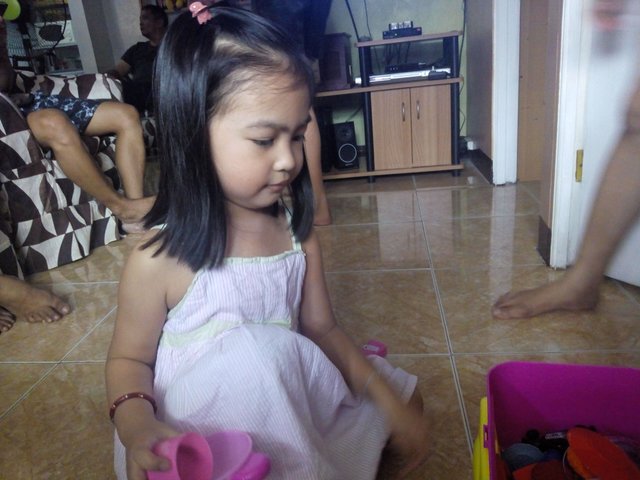 Good morning everyone! To my friends around the world, happy resurrection Sunday! I have a lot of amazing experiences to share and I hope to share those all to you soon. Despite the fact that BTC and altcoins crashing, let us just be amaze by the fact that we are all still alive.
I, myself as well is amazed of how things are turning out beautifully -- just like this fellow here. This is Ina by the way or Gabrina Marie. She is my three years old niece who currently resides here in Montalban or also known as Rodriguez in the province of Rizal.


I used to see her on photos and videos being posted before by her lovely mom. For me, she outshined the rest of my godchildren. She seemed to be sweet and indeed she is. From the moment I met her, she greeted my "good afternoon ate" with a huge smile on her face. She then told us in a small voice that her grandfather is a spider because tito does not have two front teeth. What a child!


She then proceeded to playing with her "luto-luto" toys. She wanted me to take part on her kitchen activities.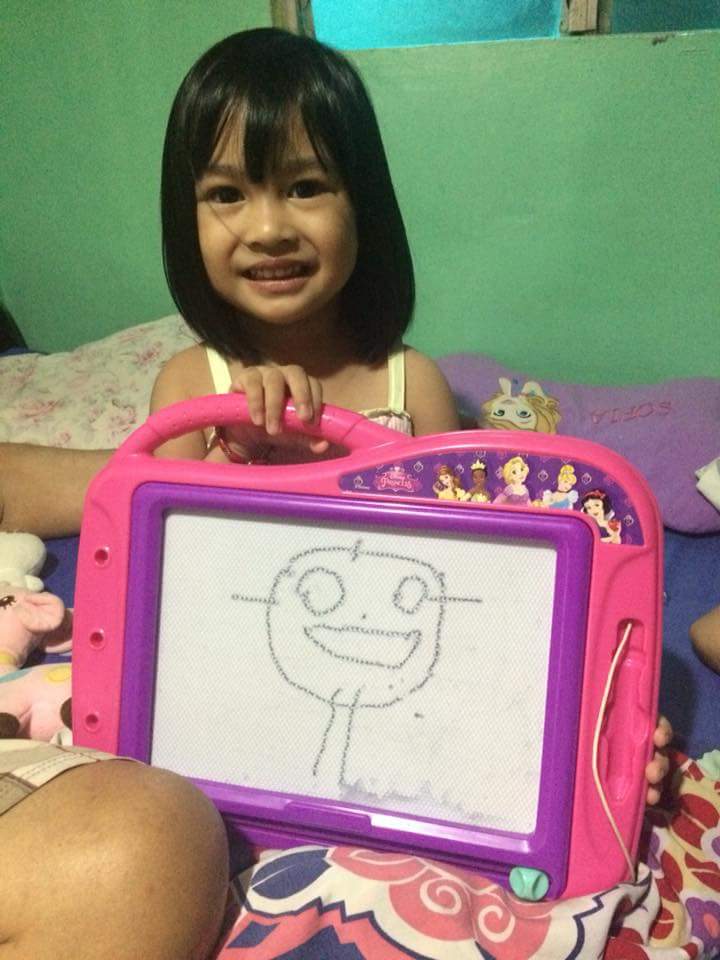 After she played with us, she allowed us to see her art skills. She did not took a post in making this portrait of her grandfather. How cute of you Ina.

It was almost evening when we started singing using their karaoka. She asked then her dad for 100Php because she will put it inside her piggy bank. We asked it why she started saving, she said it is for her next birthday.
I believe she will be able to do better than me in few years because she has this spark to do things greatly.
Being with Ina made me realize some things such as soon I might raise my own sweet child (1), be a responsible mother (2), and raise my child with respect to everyone around him or her(3). I have seen how great her parents and grandparents raised her.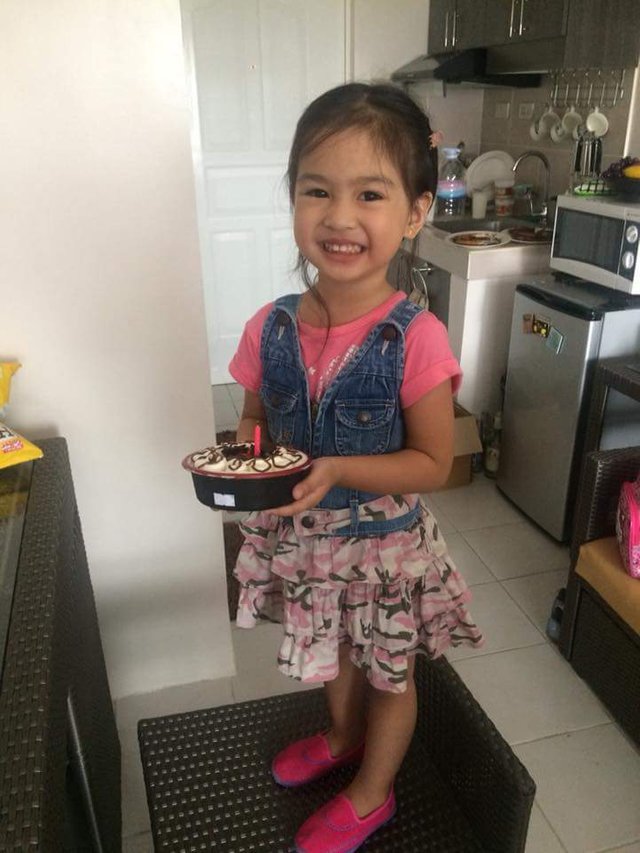 Another thing, when she shared to us her ABC song, for letter C, she said C for cotchi. Haha! And when corrected, she just said "Oops! Mali pala -- car". Such a natural comedian. She also makes my heart melt.
As a bonus, below you can find Ina singing one of her favorite songs which is Torete. She may not memorize all the lines but she knows how to sing it like a pro.

This toddler is really talented. Way to go Ina!


Got to go now! We still need to roam around here in Montalban/ Rodriguez with newfound friend Ina! Bye and have a great day!