I have recently shared with you guys some art pieces that I happened to come across at the Maaasai Market here in the capital city.
While I received very positive feedback on the same, I must say I am mostly proud of the fact that they are an accurate representation of the African culture, well, at least most of them are.
In this post though, I wanna take a minute of your time to share some more pieces from the same experience.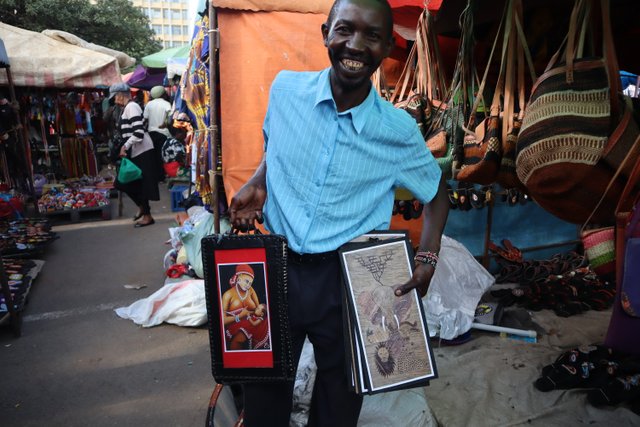 This right here is the man responsible for the next pieces I am about to share. He was gracious enough to let me take some photos of his products at no fee. Hope you appreciate them as much as I did.
Aren't this just some lovely giraffe pieces? If you had to pick one, which one would you pick?
I love mine with some pop of color without a doubt.
The first it is.
HAAAPPPYYY NEW YEAR STEEMIANS ;))