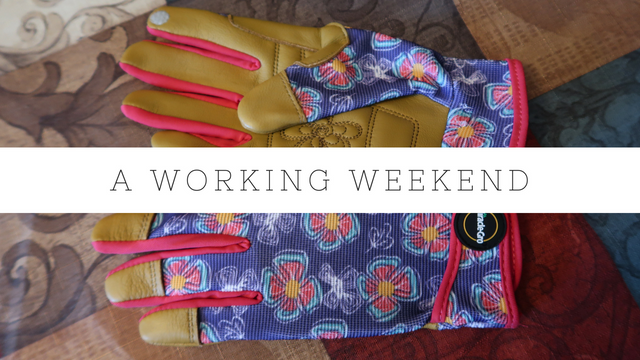 The first thing Hubby decided to take care of Saturday was our breaks. It ended up taking him most of the day because they were worn down past the break pad.
The poor man even had to walk to the nearest auto parts store to get the rest of what he needed. His walking bothered me more than it did him.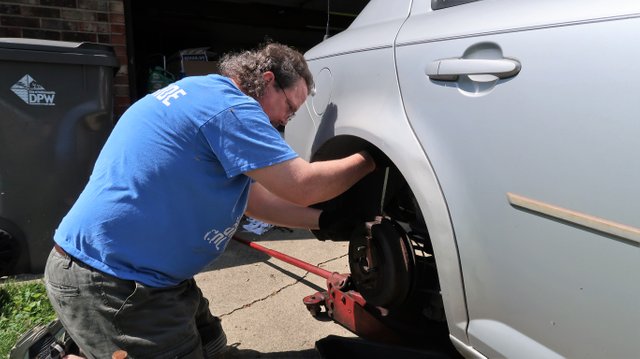 While he was working on the breaks, I took on getting the deck ready to finish up the power washing. I moved all of the flower pots off the deck.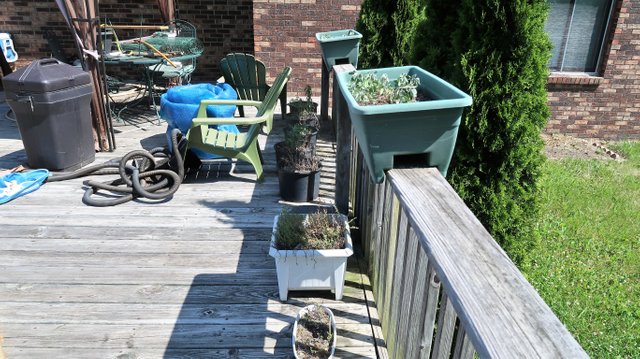 For now they are sitting in an area I usually have a veggie garden in. I am skipping that this year and planting flowers there once the pots are back on the deck. As you can see everything needs to be weeded yet.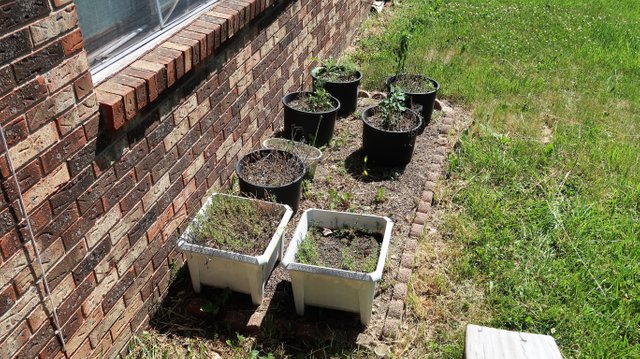 Then I moved everything else on the deck to the side that has already been power washed and I put some things away in our garage.
As you can see, our house is a work in progress but we are slowly tackling it.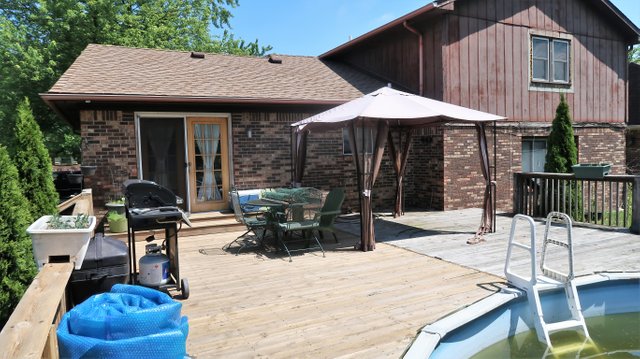 Hubby got the power washing finished on Sunday and we bought the water seal for the deck. I doubt that is done before next weekend though because work always gets in the way during the week.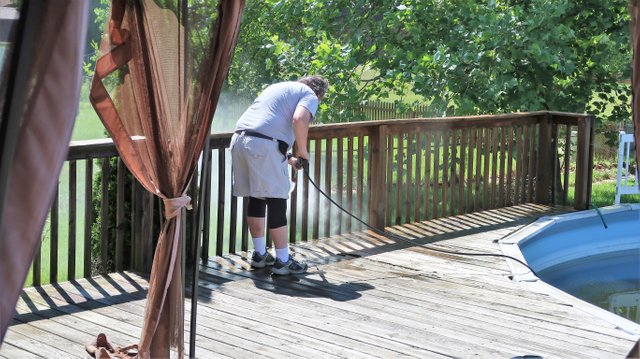 I spent most of Sunday working in my SkyBlock Minecraft world for my gaming channel. I have to admit that I had the better job on for the day.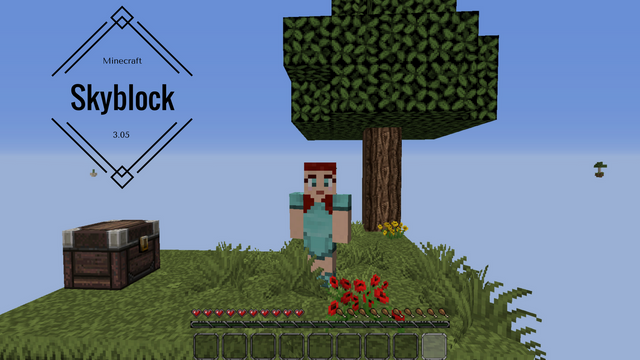 If You Are Reading This, I Hope You Have An Awesome Day!
Photographs are owned by @debralee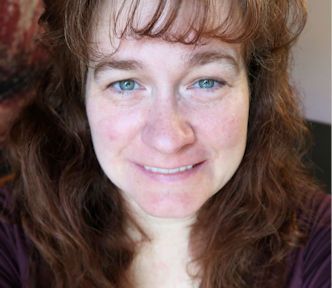 My other social media's:
You Tube Vlog
You Tube Gaming
DTube
Twitter
Instagram
Clickasnap