Inflation in India: Food Inflation and Causes
What is Inflation?
Inflation is a rise in the prices of goods & services in an economy over a period. It reduces the purchasing power of money. There are different types of Inflation as per the economists. Inflation is calculated by the annual change in the percentage level of prices which is measured by the consumer price index also known as CPI.
Food costs have been a significant concern in India, with food inflation it was at levels in this period, and peaked at more than 20 percent in 2011. Inflation was a decisive shift from the food inflation within the past five years had averaged only 3.6%. This segment is not able to divert expenditure to neutralise the impact of food inflation and spends a percentage of their income. Thus, nutrition deficiency, which is at a significant level in India is aggravated by food inflation that is higher.
Some Causes for Inflation:
With increasing population, the production of food supplies is not growing. Instead, they are reducing year by year because the cost associated with farming has increased (labor, seeds, and ROI) which is creating a supply shortage. The price of dependent products have increased drastically, and producers have to increase the costs of the finished product and to reduce the purchasing power of rupee. The price of food products rose up to 10.49% in 2012 in which the price of fruits and vegetables surging ahead with more than 50%.
Prices of some vegetables, such as tomatoes, which had risen sharply in July, corrected in September. Nayar said that core inflation, which excludes food and energy prices, rose to a 35-month high of 2.8% in September from 2.6% in August. Retail inflation for September as indicated by the consumer price index (CPI), which has a different composition of commodities, however, remained unchanged in September at 3.28%, from its revised figure for August, according to the data released by the Central Statistics Office (CSO) on 12 October. Source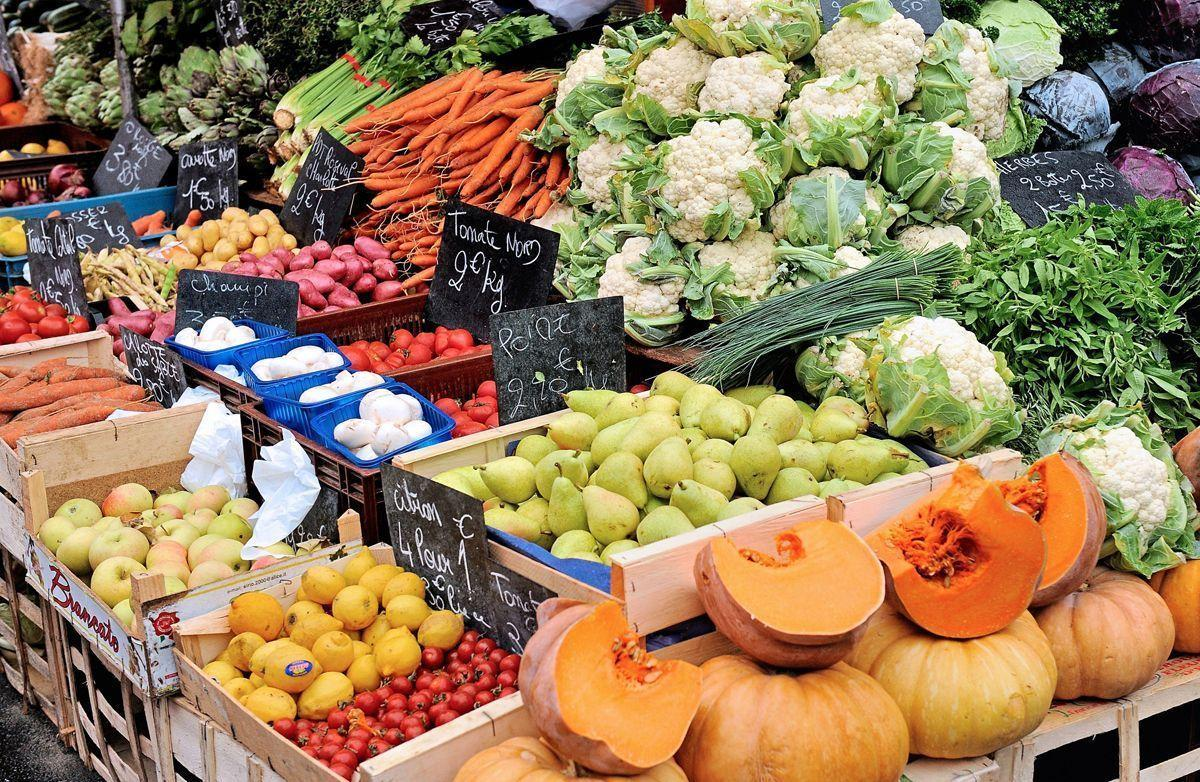 Image Source
The other main reason is the severe drought in southern and western states of the country as it is changing the output as these states that contribute the larger portion of countries food bank. In some areas, farmers are moving from rice adopting commercial crops as there is a lot of water required for paddy fields. Scientists and economists are worrying that scarcity of water resources threatens countries as it altogether reduces the food production.
Some suggestions to reduce food Inflation
There should be awareness among the public that everyone should give priority to agriculture, it is known to everyone that many villages are adopting city life and leaving behind their true essence "farming." Every parent wants his children to be a Software Developer, a doctor or an Engineer then who will produce food as all above people need food. Along with this individuals need to start cutting down with their unnecessary food wastage. Need to choose local products rather than expensive imported goods. Customers need to encourage the consumption of substitutes and postpone consumption of certain high priced items.