Over the years, I have been very fortunate to travel to several places in this beautiful world. One destination that has been a reoccurring theme for my dad and I is Jamaica.
He took me there with the rest of the family when I was just 9 months old and has taken me back four times since. We're already talking about our next trip, which is long overdue.
I want to share with you all a few photos of some of the people I have met in Negril, Jamaica (from my 2007 trip).
Dean Robertson aka BONGO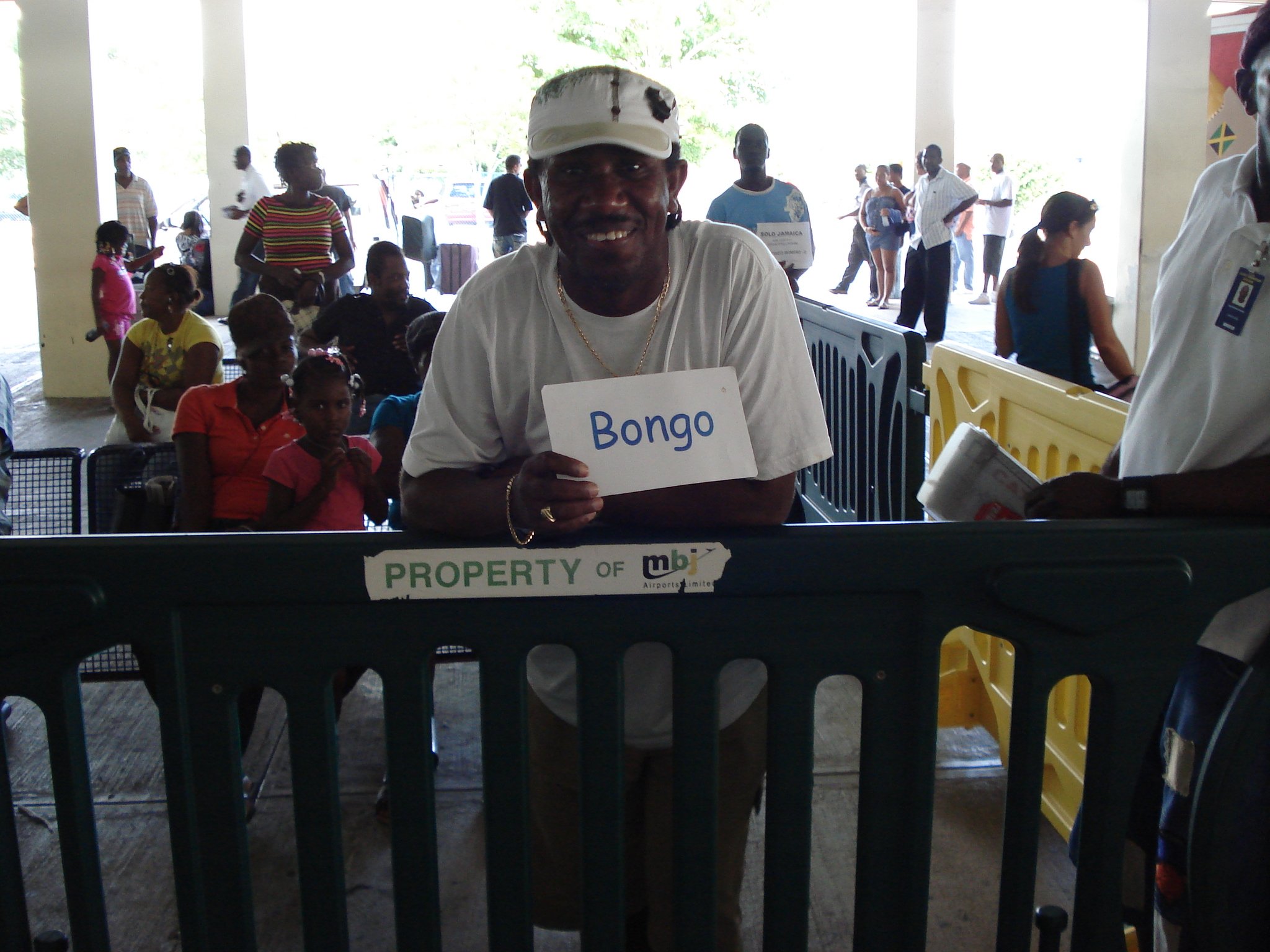 We first met Bongo in 2007. He was dropping off a couple at the place where we were staying that year-- Samsara on the cliffs. My dad stuck his head in his door and asked if we could have a ride into the town centre for 200 jays.
"No problem mon."
We hopped in his suave van, got his business card, and arranged our ride back to the airport for 50 USD (a steal and a half given the exchange rate at the time). The next time we visited Jamaica in 2010, we contacted Bongo via FB and arranged our ride from Montego Bay to Negril. The above photo of Dean is him at the airport that year waiting for us to arrive so he could drive us along the coastline to our accommodations at Rondel Village.
Robert Woolery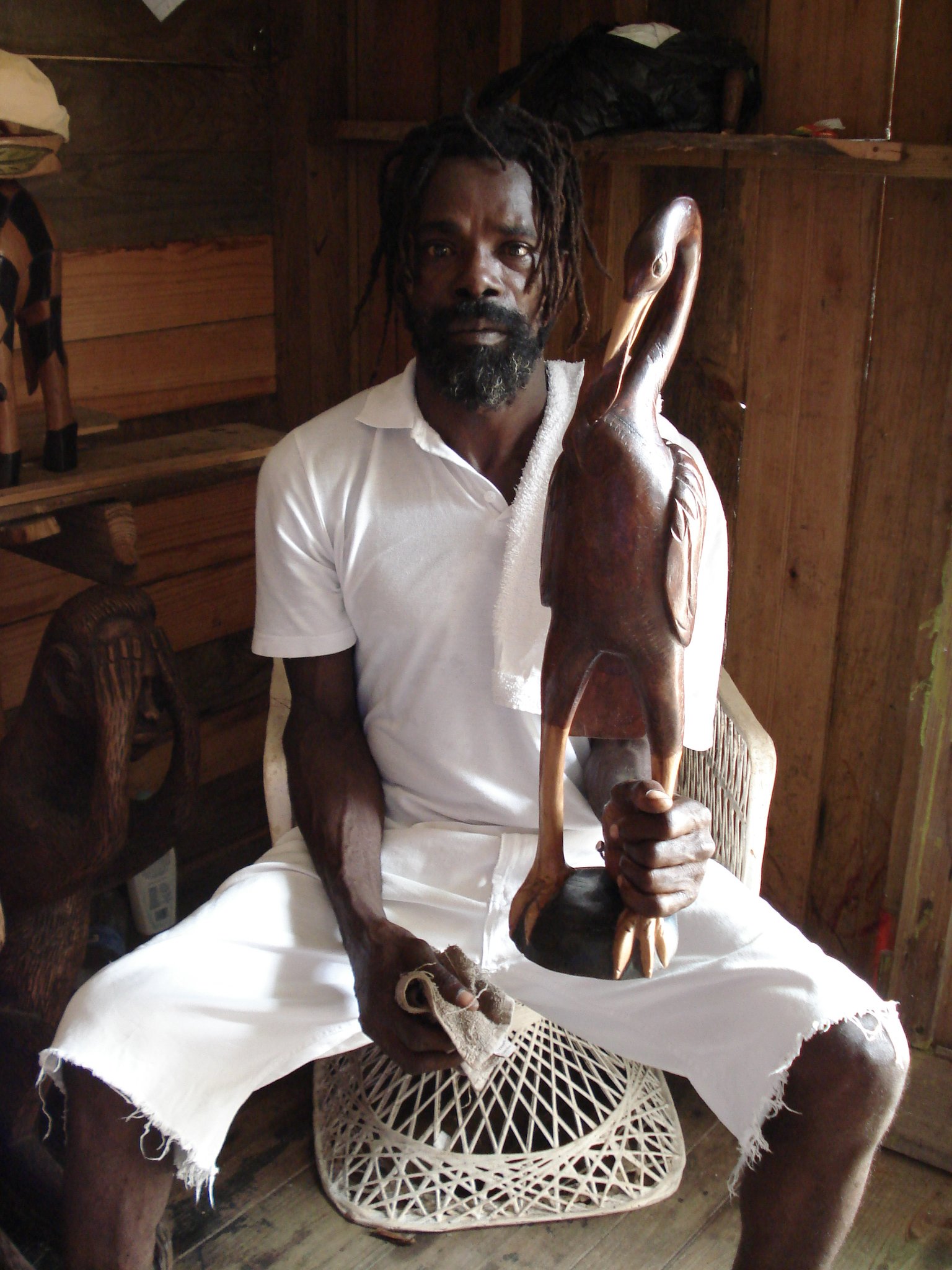 The story of Robert Woolery goes all the way back to 2007 as well. I first stumbled upon his wood carvings that year and was flabbergasted by the amount of detail and intricacies that made up his masterful craftsmanship. Still to this day, Robert the woodworker is my favorite wood carver in all of Negril.
I have bought 3 different pieces from him since '07. The first was a fish, the second was the heron (pictured above), and the third was a turtle.
I did a previous post a while back on the full story of Robert Woolery, which you can check out here if you are interested.
The Reggae Hustlers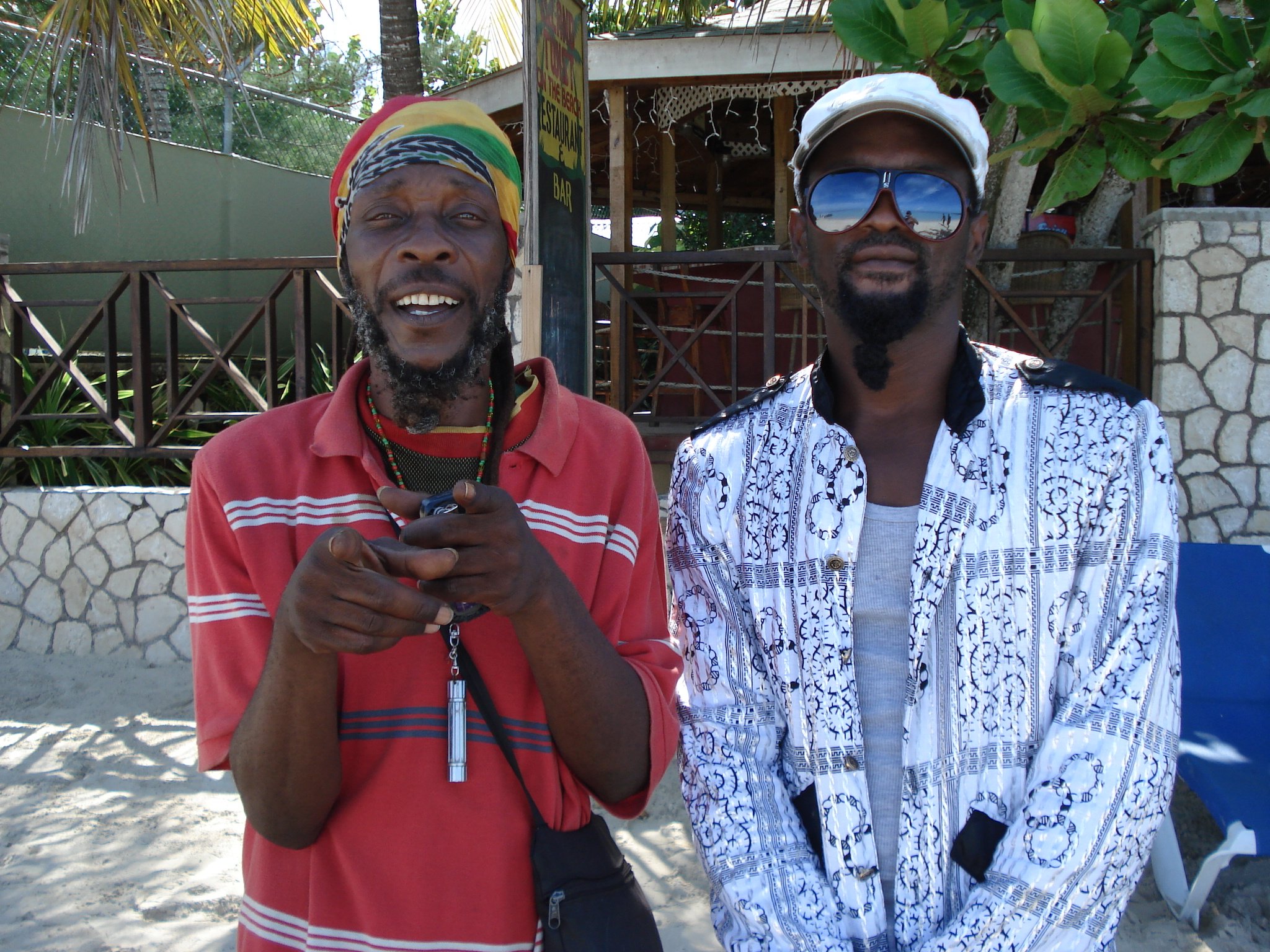 Check out these characters!!
These rastamen would walk up and down Negril's 7-mile white sand beach trying to sell copies of their reggae mixtapes. On the fifth day, my dad decided to stop them and see what they were all about. They played their tunes on a boombox they were carrying around and my dad starting jiving to the beat. Without further ado, my father was sold. He bought one of their tapes, and even took a photo of these hip music artists in the process.
The Brain Doctor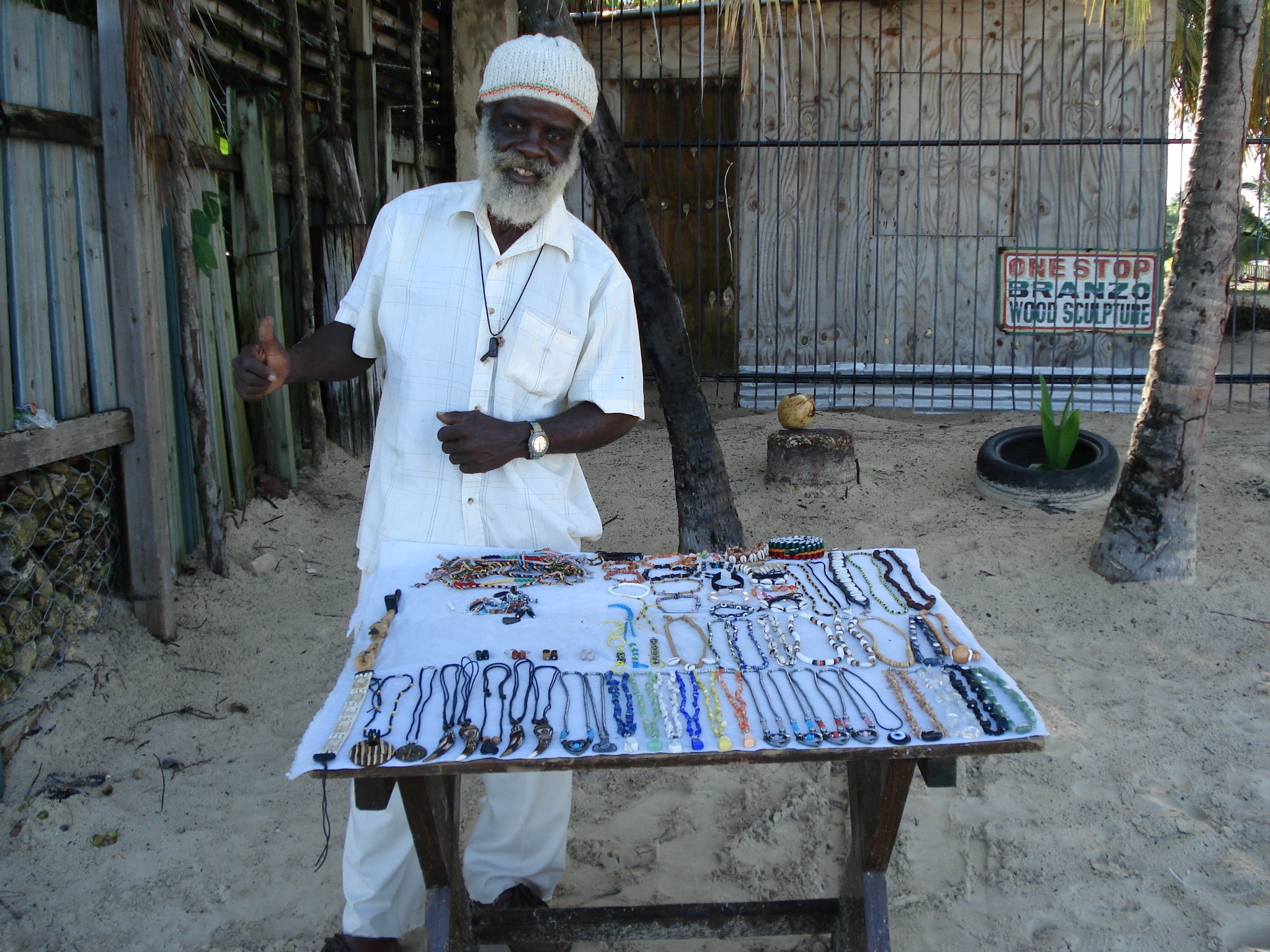 The story of the Brain Doctor goes pretty in-depth as well. But we will keep it simple for the sake of time.
He gets the name from the fertile ganja greens that he grows, which supposedly is some of the finest on all of the island. On top of his marijuana business, which, by the way, is illegal in Jamaica (just poorly enforced), he also handmakes and sells jewelry. Most of the time you can buy it from him right then and there or he will make you a customized item right in front of you. Just tell him what you want and watch the magic happen.
That's all for now, but I have numerous more photos to share with you all.
Let me know if you want to see more because I would be more than willing to share more Faces of Jamaica with you all.
Here's a beautiful sunset for those of you who made it to the end of today's post