Ever so often we all need little reminders and a small lesson in "how to" in order to change our bad old habits, thought patterns and perspective and say things in a positive manner instead of constantly reinforcing the negative.

Its so easy to slip into this routine of always apologizing i.e. sorry I am late, sorry but.... etc.
However, this can easily be turned into a positive statement as you will read below. The same statement can be turned around and suddenly you are being grateful instead of negative. Its so easy to do, we just have to keep on practicing!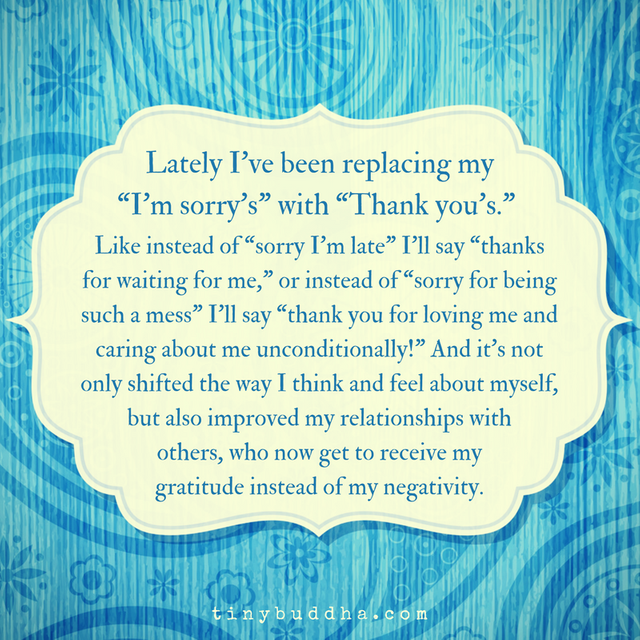 This article can be found on Steemit as well as on Whaleshares by the same author @claudiaz