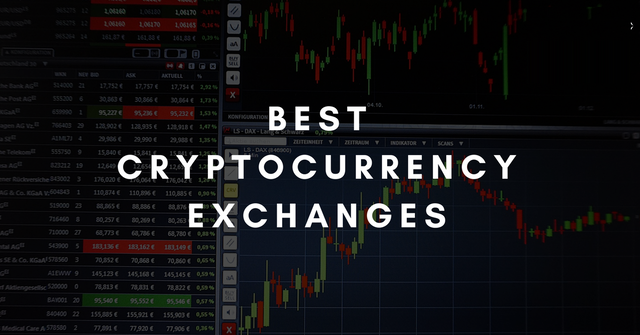 Digital Currency Exchanges are getting a lot of attention from many traders at a global level. That is why a lot of innovation has been brought to the world. This proves as an important factor of Cryptocurrency market.
Selectinga reliable exchange is a challenging task for newbie crypto traders. Before taking any decision you need to understand the difference between the exchanges, which is the main step to select the top-class digital currency exchange for your next investment.
To provide assistance for starting the trading in Cryptocurrency, below are the top digital currency exchanges that you canpurchase with full confidence.
Coinbase: - This is one of the largest currency exchanges where the company can serve millions of customers and handle billions of amounts in transactions. It offers good customer service which is a big win for online trading platform customers.
Poloniex: - This is a digitized asset exchange that is used to trade in a secure manner and helps in the advancement of the investment procedures. The exchange provides an allowance to exchange any of the virtual assets, which are stored offline in a cold storage, thus reducing the uncertainty of hacking without compromising the investment.
WavesDEX: - This is a decentralized crypto exchange having a decentralized market. Using WavesDEX, the users can invest in the wave-based assets which include Waves, Waves assets, fiat tokens & digital currency tokens. Even, the merchants can do investment with no counter party uncertainties, because all the operations take place on the Waves blockchain itself. For the accessibility of an exchange, merchants must download the Waves wallet.
io:- This one is often compared with Coinbase which is considered as an online investment platform, initiated as a cloud mining service and digital currency exchange. Currently, it offers support to Bitcoin, Bitcoin Cash and many more.
Bittrex: - This is considered to be one of the most heavily utilized Cryptocurrency exchange in the United States. It is not for a beginner because the deposits are created with other digital currencies. There are many alternative coins that have an investment and acceptance on this exchange which makes it's a good platform for user to invest.
Huobi: - It is the most popular digital currency exchanges for those who are putting up in Eastern Asia. This offers its service in Native English. The currency is a very good consideration if you are not an U.S. citizen. With Huobi you can explore the fees and pairs availability, which is better as compared to other Cryptocurrency exchanges.
Binance: - Binance headquarters is based in China and this broke into one of the best digital currency exchange after attracting millions of customers within few months.
Ethereum: - Ranked on the top in terms of capitalization on a global level with a market value of high amount of dollars. The coin unveiling was done three years ago with an objective to offer support to the innovative developments in the field of intelligent contracts.
Kraken: - Established 7 years ago in San Francisco,Kraken is one of the biggest crypto investments in euro volume as well as liquidity. It offers the exchange of Canadian dollars, US dollars, British pounds as well as Japanese Yen takes place. It is reliably evaluated as the top-class crypto trade which is highly secure.
eToro: - eToro 's registration is done in the United Kingdom which is a great place for the new investors. This currencyexchange provides a dummy account which helps in practicing without any uncertainty of the actual money.
Final Thoughts Utilization of the above-mentioned digital currency exchanges allows you to purchase the cryptos you want to buy. So, you can even store the virtual currencies for a short duration for investment purpose. In short, everything depends upon your plans. You can work as per your requirement and start the comparison of exchanges that will work for you. 
You can find our originally article posted on our blog:  https://btcupload.com/bitcoin-news-blog/what-are-the-top-ten-cryptocurrency-exchange-services