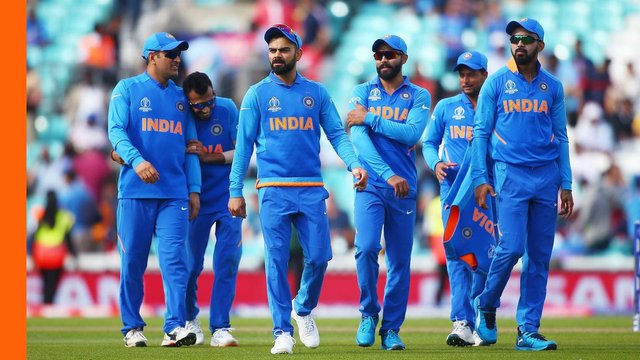 Image Source
Good Morning too all, it been wonderful Sunday because of the super match or can say the most important match for me and its India v/s Pakistan. Whenever India and Pakistan played each other, all are so crazy to watch that match & so it is people eager to wait for it. India beat Pakistan very easily although rain interrupted later in the match but the game was almost over before it so let discuss it in details.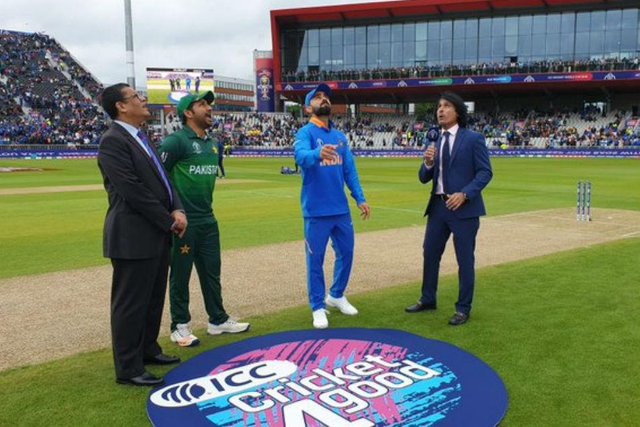 Image Source
Pakistan won the toss and they choose to ball first because they thought there will be swing early as well as rain chances but its not a good decision according to me because bat first is always good decision to score some runs on the board and put the opposition under pressure. Pakistan played with two spinners as well as India too. Pakistan knows India loves to play against Spinners still they play with extra spinners which were a little weird. India included Vijay Shankar in place of injured Dhawan. the pitch looks good for bat even though little overcast in the morning.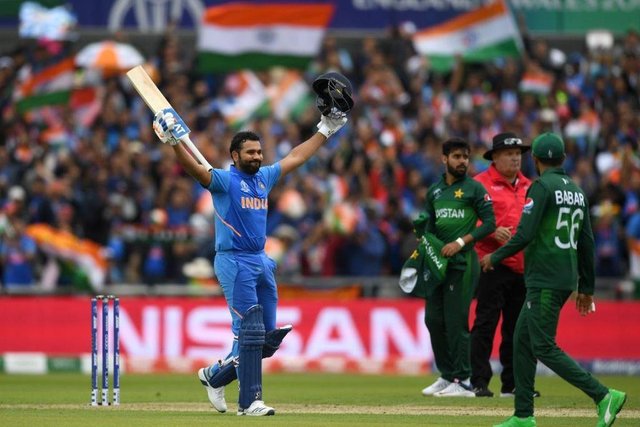 image Source
Rohit Sharma came to bat with Rahul and they gave slowly but good start especially Rohit Sharma. Pakistan got some chances early but they not able to took it and thus both openers gave a good and solid start. in this match, Rohit played aggressively since starting so it gave a huge advantage to others to come and play nicely. Kohli once again played his cameo for the team and took total to 336. Rohit Sharma made his second century of the tournament and made 140, Kohli made 77 and Rahul made useful 57 runs.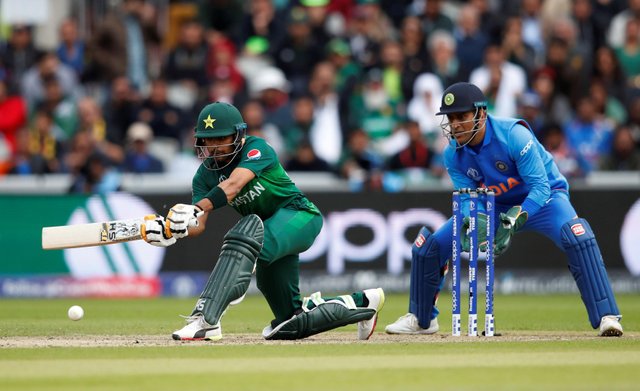 image Source
Pakistan also did a slow but good start, on one stage Bhuvneshwar Kumar was injured and most of the people worried about it because he is the main bowler but who knew it happened for good as Shankar came to bowl in place of him for his remaining 2 balls and did LBW to Imam-ul-Haq by got the first strike for India. Babar and Fakhar played so well and started to build a partnership but in middle overs, Kuldeep bowl magical delivery to bowled Babar and thus Pakistan lose wickets once after another and from one stage 117-1 to 129-5 where it looked Impossible to win the match from that stage. at later part rain played its role and when last time Pakistan came to bat then they need 135 runs in last 5 overs so they did not manage it and due to DLS method, India won by 89 runs.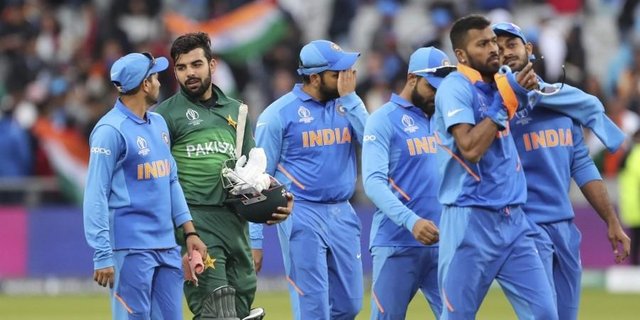 Image Source
its a 7 lose in World Cup for Pakistan against India it means India keeps continue "Vijay Rath" against Pakistan in the World Cup. India dominated in this match since the beginning and only one stage it looks Pakistan well and it's for second wicket Partnership so we can say most of the factors won by India and thus match too. there will be many celebrations in all over the world and at my place too but little less compared to other because of rain and late night lesser people came otherwise people celebrated with crackers, sweets, flags. it's a like war when India play against Pakistan and all want to win this match more rather than World Cup.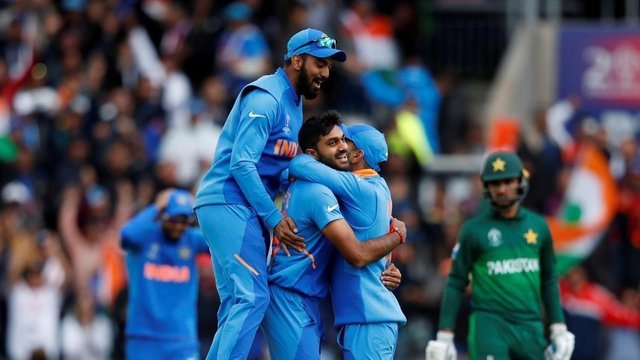 Image Source
Rohit Sharma got a man of the match awards for his brilliant 140 runs. from India side most of batsman score runs and bowlers get wickets. glad to see Hardik, Shankar, and Kuldeep took wickets for the team. Amir did good bowling for Pakistan and as usual, Babar is only the consistent performer for the team. Pakistan did lots of mistake in this match and thus we also got to see some fans, as well as their former players angry on team management and players but everything, went good for team and India and I am so happy for won this match.
I have also posted this blog in scorum and here is its link :- India beat Pakistan once again in World Cup & continue winning journey