The latest interview done with us:
Think the last thing you want to do on vacation is take a class? That might change when you hear about Tequila Academy. The business offers high ABV education, courses in the form of tequila flights. The venues aren't too shabby either—you can sip seaside, from a rooftop pool, or at a local restaurant alongside a stellar meal. At the helm are Adam and Andi Fodor, former accountants who became enamored with tequila. Below, they discuss their work.
Describe your path to opening Tequila Academy.
We are a crazy Hungarian couple. Before coming to Playa we used to live in England. We had a normal life with well-paid jobs as accountants. Andi always had this dream to see the Caribbean. Four years ago, this dream finally came true: we visited Playa Del Carmen on vacation. We used to go to wine tastings in Cambridge, UK and always enjoyed learning about the beverage, so a tequila tasting sounded like a fun experience. There was no such service available back then so the best source we had about tequilas was our AirBnB host.
On the last day of our vacation, we were very sad that we had to leave. We'd fallen in love with the place, the sunshine, the people, the food, everything. We did not want to go back to the UK, but we had to return to our jobs back home. Over the next year, we thought constantly about moving to Mexico. Finally, we made the decision to quit our jobs and bought a one-way ticket to Mexico. At this time we were not 100% sure we were going to do tequila tastings. We came up with some other ideas too, but every other activity seemed way too dull—we wanted to do something fun! We had always wanted to visit Jalisco, the tequila country, so we flew there, stayed there for three weeks, and spent some time learning about the local culture and visiting distilleries. After our visit to this magical place, we had no question that we wanted to do this.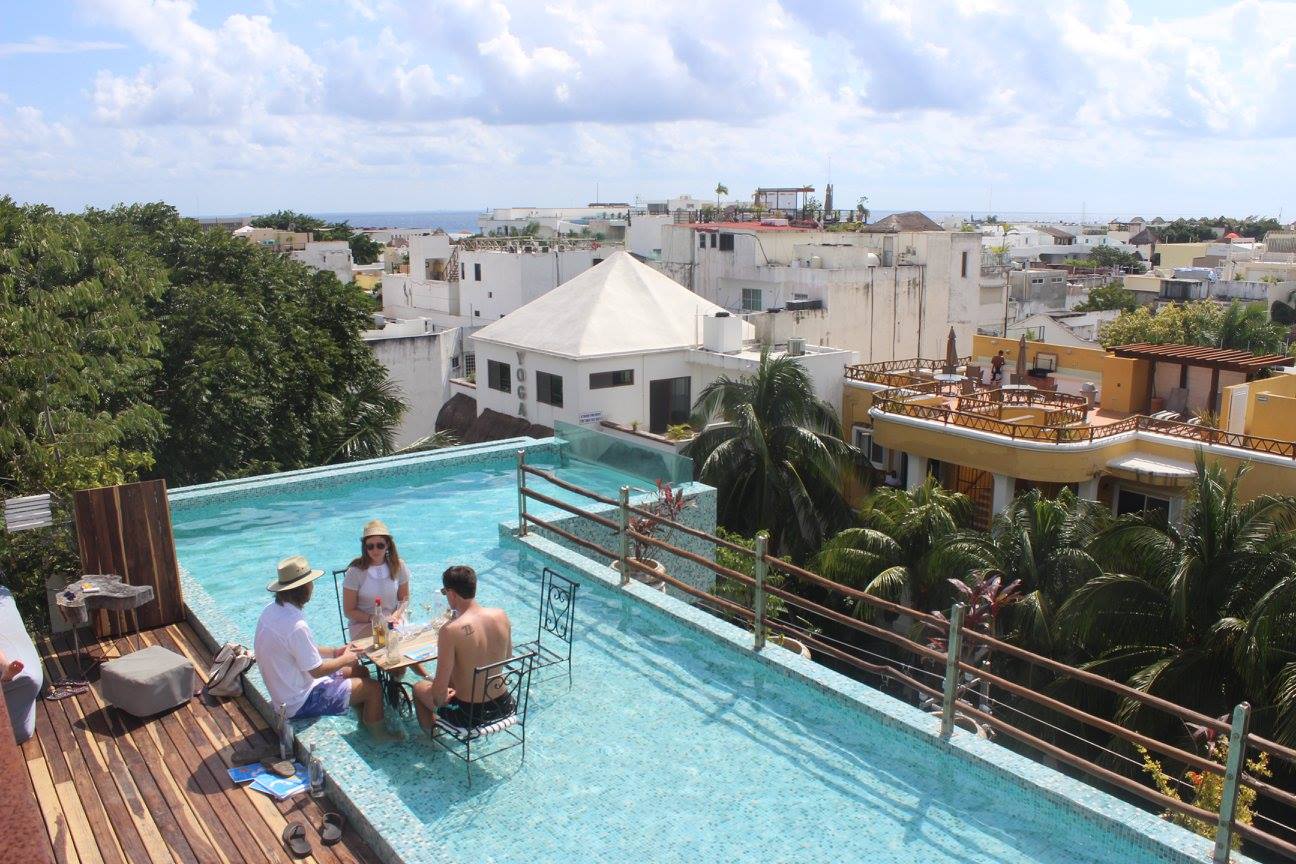 What are three things that more people should know about tequila?
There are quite a few things people should know about tequila, but from the educated tequila consumer's point of view more people should know about these three things:
Smoothness vs uniqueness
There is a huge competition between big tequila brands to provide the smoothest, easy-to-drink tequila to the average consumer. In this race, we see many tequila brands moving away from the traditional taste of the tequila until they all taste the same. Try traditional, family-owned, small batch tequilas as they have a lot of flavor. You won't need the salt and lime to kill the bad flavor or to give flavor to an otherwise tasteless tequila.
Higher price does not convert to higher quality
Surprisingly, some of the best tequilas are on the lower end of the price scale. Nice looking bottles with high price tags tend to have very average content. On the same note, an extra añejo is not necessarily better than a blanco just because it is 5x more expensive. In fact, maturation in oak barrels can hide flaws and faults in a tequila, plus aged tequilas can be subject to additives.
Tequila is a denomination of origin just like Champagne, Cognac or Scotch
There is a town called Tequila where the name originates from. Tequila has to come from certain states/regions in Mexico (predominantly Jalisco) and all distilleries and tequila labels are certified by a special industry body called the CRT (Consejo Regulador del Tequila)—producers have to meet all of its standards. Therefore, if it doesn't say tequila on the label, it's not tequila.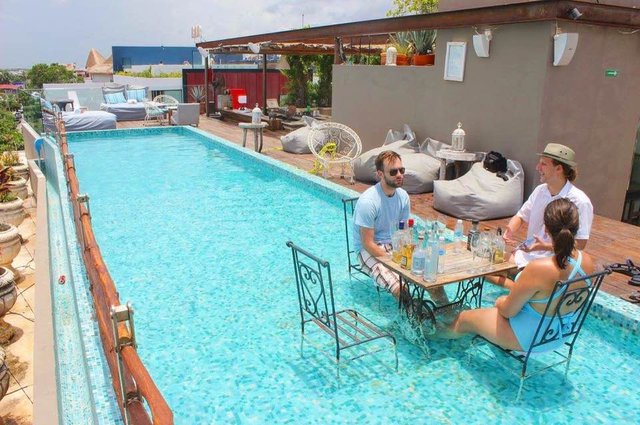 You recently announced that you're going to introduce a new "Make Your Own Tequila Tour." Describe what goes on during the five-day experience.
Our tequila tastings are full of passion and fun. We're about to take that to the next level. We want to give people the "Hollywood/rockstar" experience, the path that George Clooney and Sammy Hagar took—we'd like to help people make their own unique tequila bottle. This means designing the label with the bottle and cork and filling it up with their favorite tequila while going through the main tequila-making processes together. They can then use their own tequila for special occasions like weddings, anniversaries, or birthdays—or it can be the first step of starting their own tequila business. It's exciting to make tequila, and know for sure what's in your bottle. We are going to work with Experience Tequila—they will help us organize the tour to make it a 5-star experience.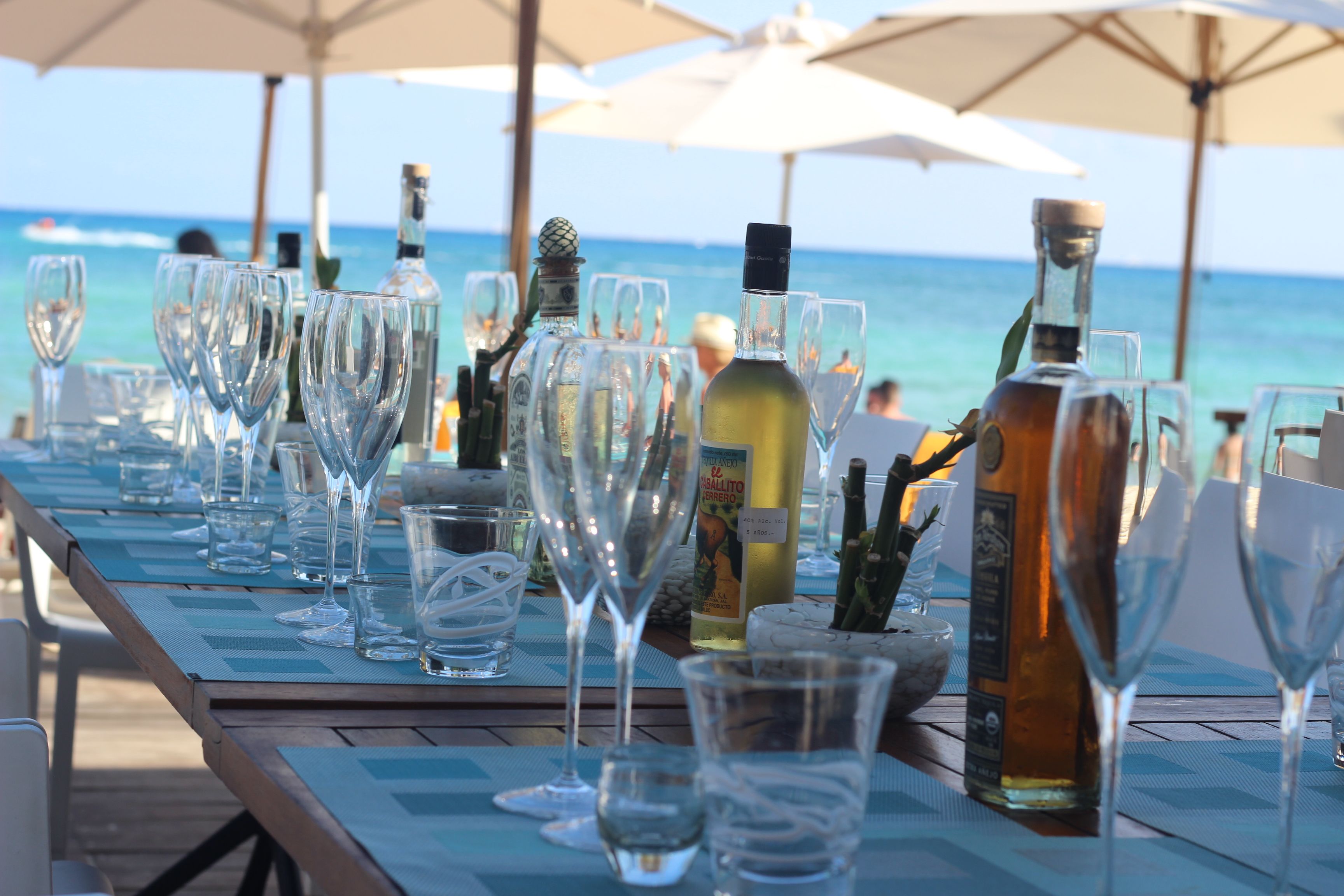 What makes Playa del Carmen a great place to begin a new beverage-centric educational program like yours?
While Playa is not located inside the zone of denomination, we do have bustling tourism. We receive guests from all over the world—US, Canada, Europe, Australia, New Zealand and South America—all of them eager to learn about the famous Mexican spirit called tequila. Additionally, Playa Del Carmen offers great venues and partners. Guests can drink on a rooftop, at a gourmet restaurant, or by the sea. While we cannot offer distillery visits, we have some of the most beautiful venues to offer a fun and educational tequila tasting.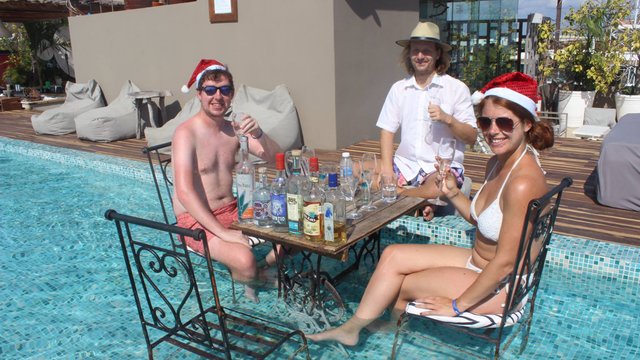 THANKS FOR READING
Here is the original article: http://blog.thompsonhotels.com/2018/01/thompson-hotels-playa-del-carmen-influencers-x-adam-andi-fodor/