Energize!
Every year we have the World Port Days in Rotterdam. A lot of people visit, and there are events to watch and join and enjoy. This year's theme is 'Energize!', following on Rotterdam's sustainability ambitions and the efforts to make this port the cleanest in the world.
This was our first time taking a look at the World Port Days activities, so we didn't really know what to expect. But it was a lovely evening for being outside and we went for a walk to check it out, and I took along my new phone (Samsung Galaxy S8) to see how it's camera performs. Turned out both the World Port Day activities AND the phone camera were a success!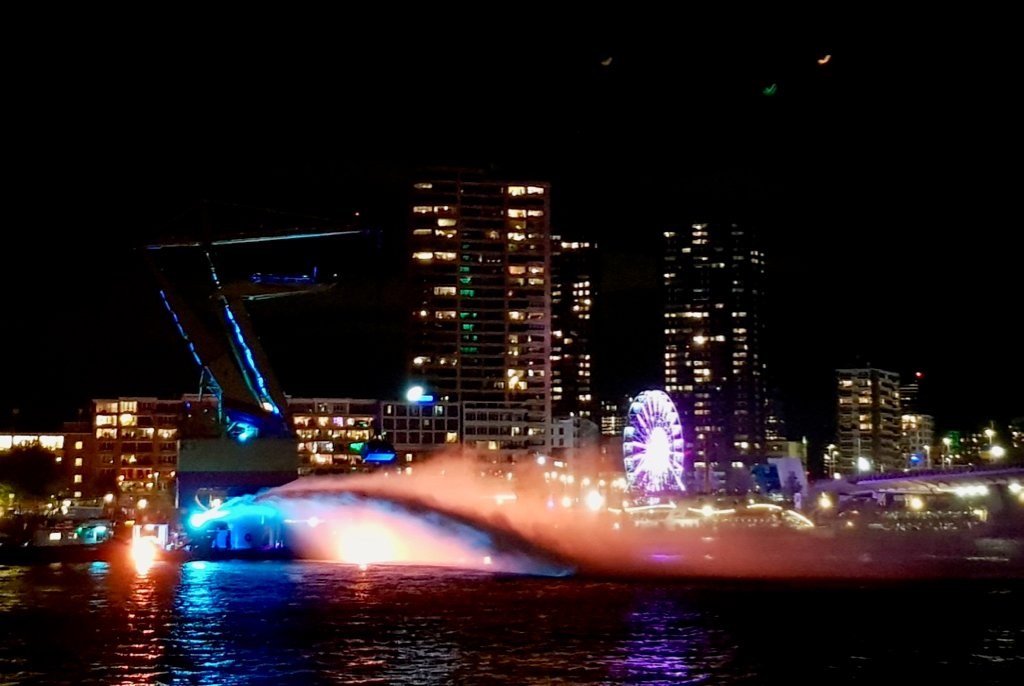 Watershow with lighting next to the Erasmus Bridge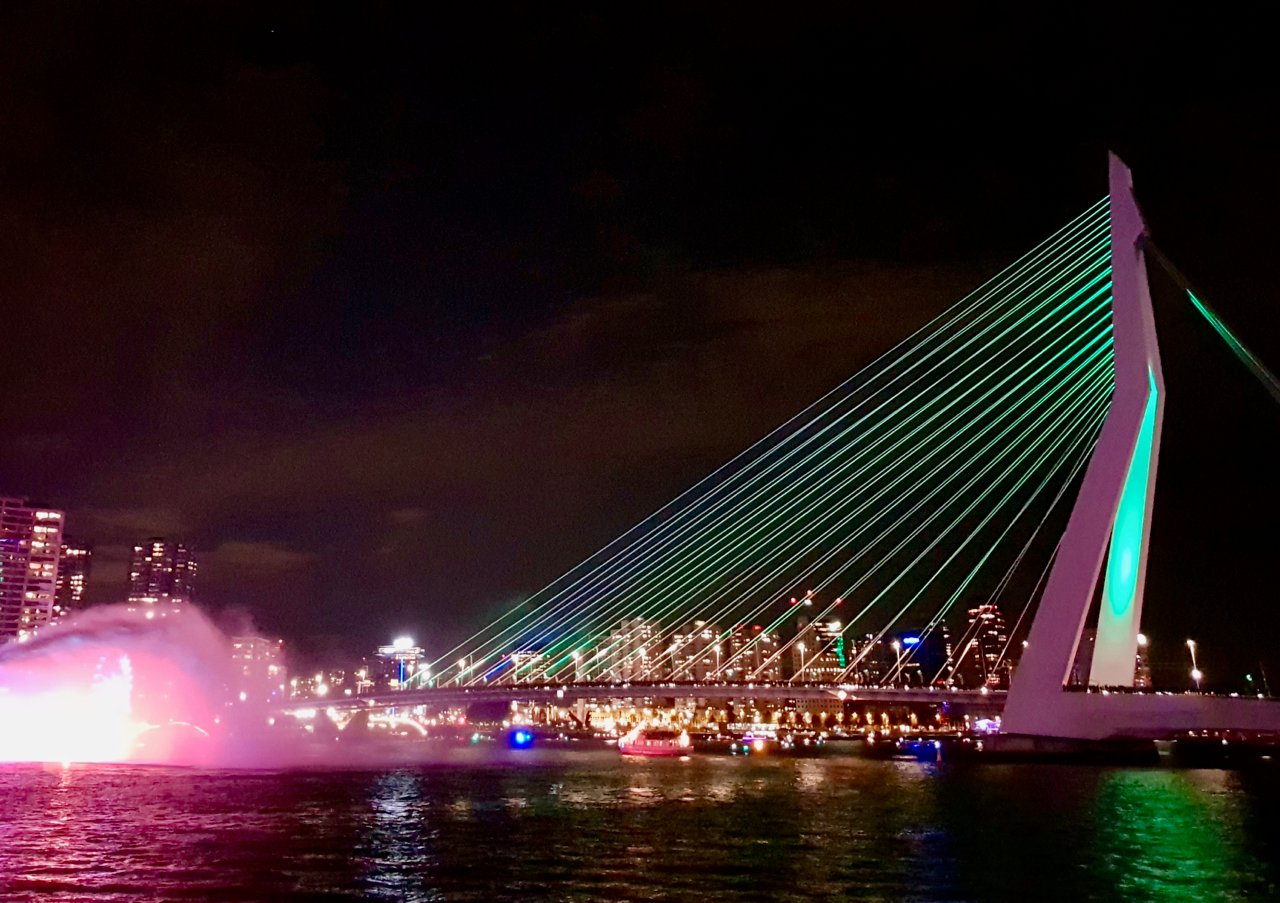 Erasmus Bridge highlighted in green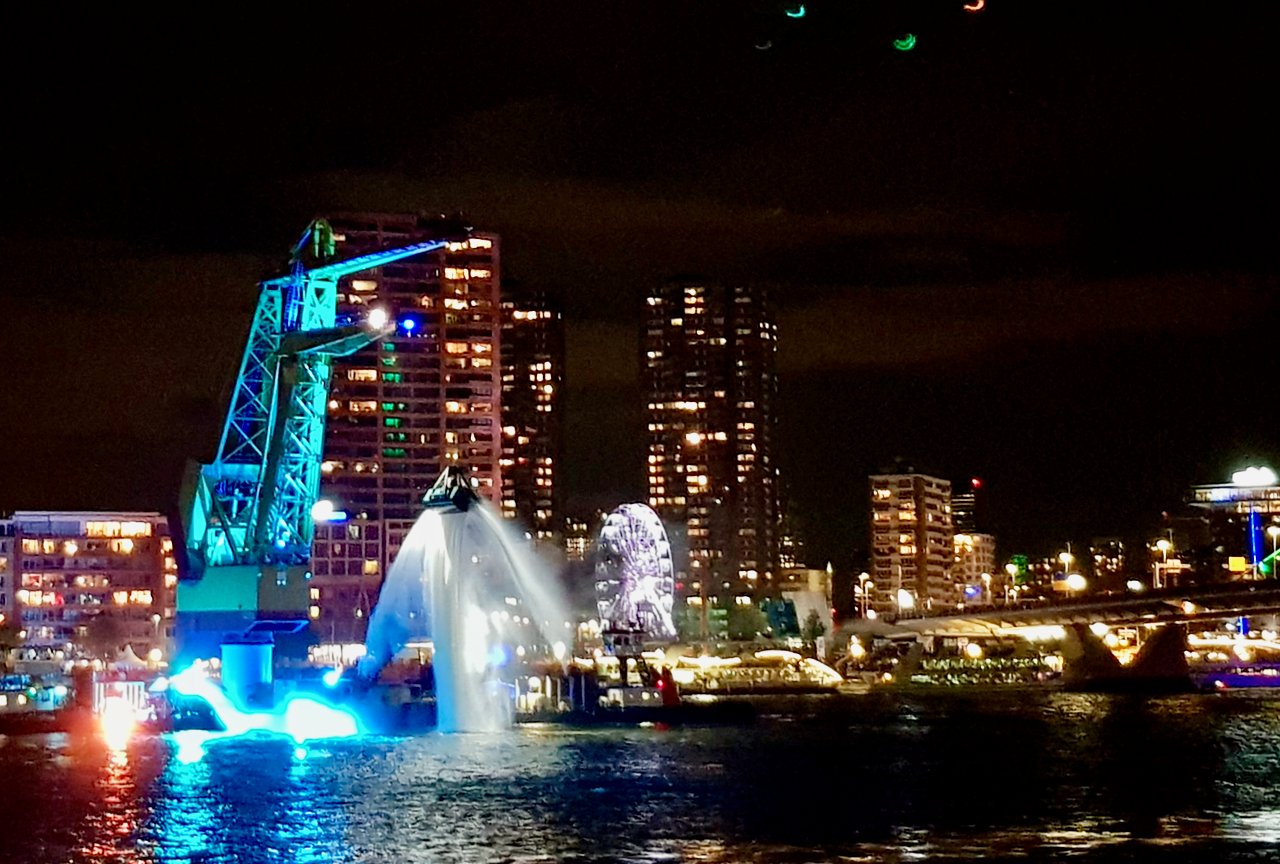 I was really happy with the quality, the lighting and detail that my phone was able to capture.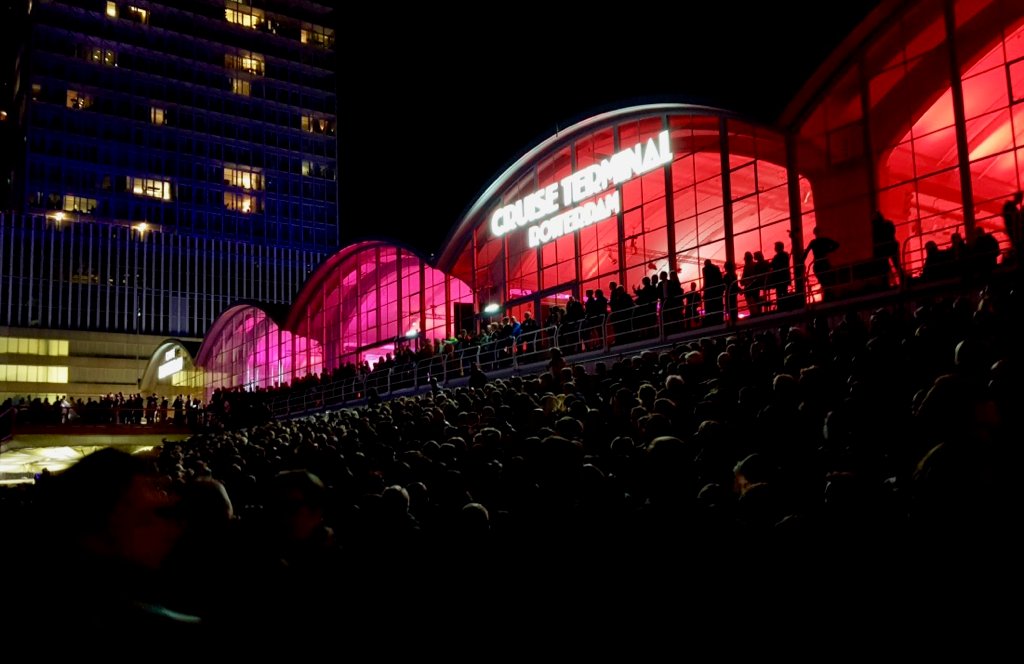 One of the surprises was how many people were around to watch the events. Here were a few of them seated together. But in general, the amount of people walking and standing around was just huge.
Conny Janssen Danst - Dancers collective
Along the water side they had multiple elevated platforms, with dancers on them. I read about it online before heading over: the dancing was a collaboration between first year dance academy students and the Conny Janssen Danst collective, my biggest favourite for anything dance related. For my birthday, my sister is taking me to the opening night of their latest production. It's in January, so I have to have some patience, but already looking forward to it. The dancers on the platform didn't really show the same quality as I'm used to from the Conny Janssen Danst collective, which makes sense as they were first year students. Still, they were fun to take pictures of.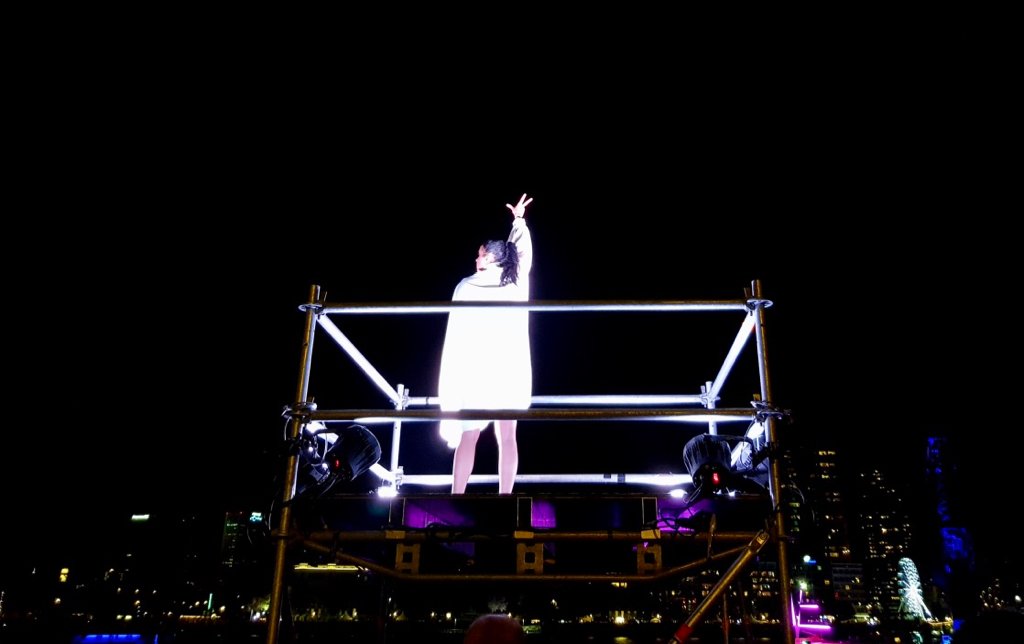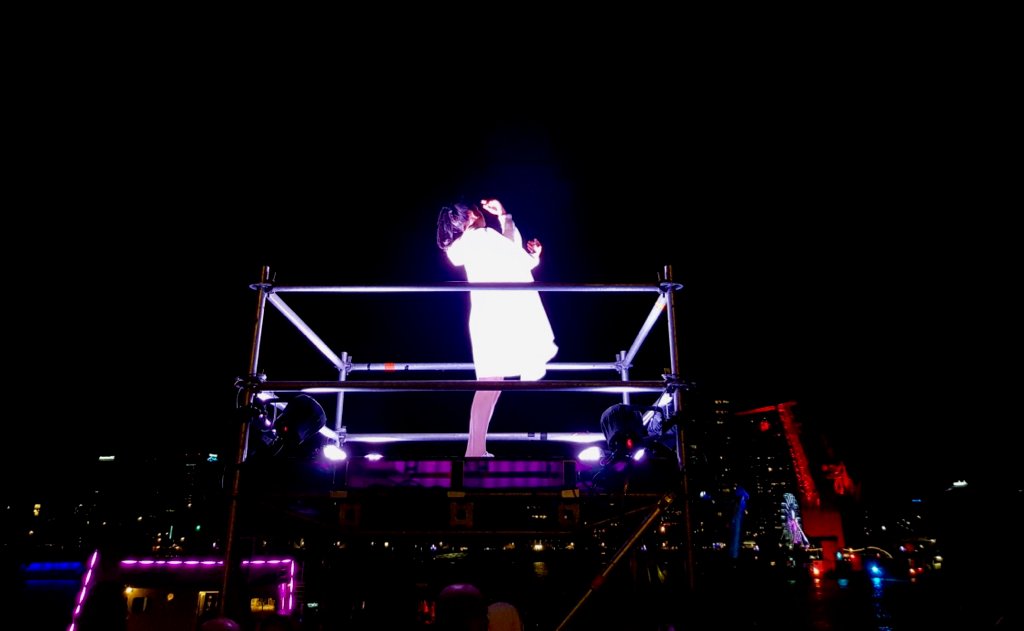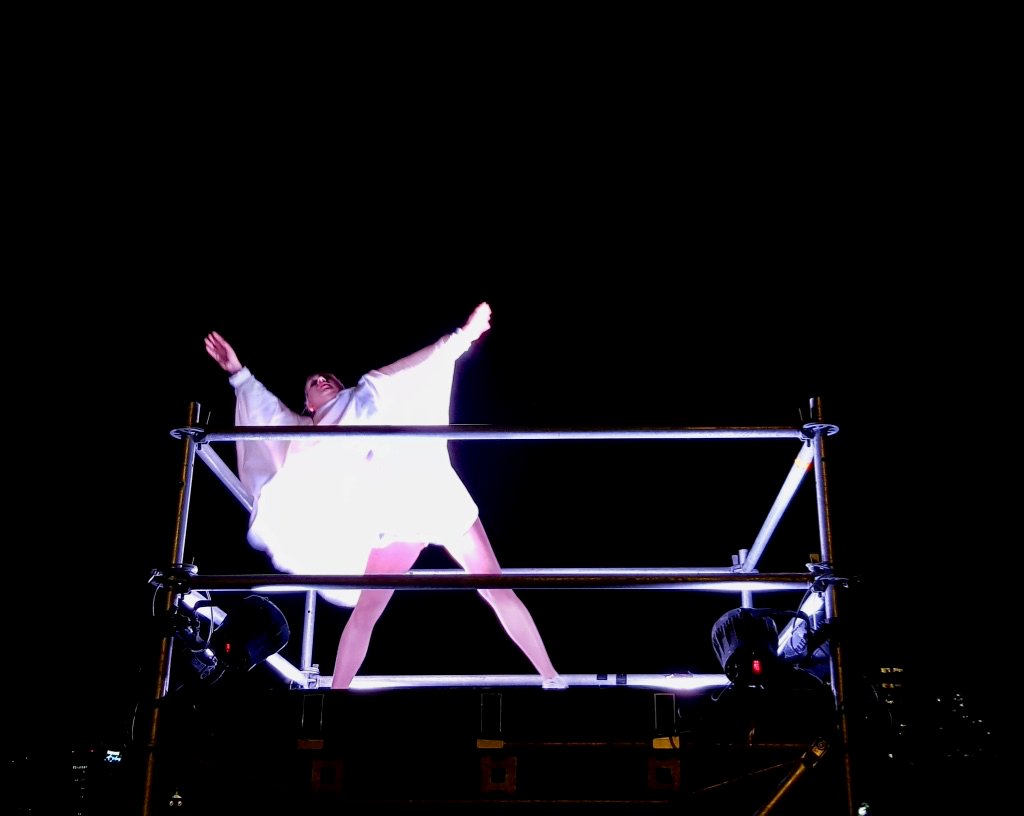 A drink at Hotel New York
After walking around for a bit, we decided to have a drink somewhere and wait for the fireworks to start. We went inside Hotel New York, on the Kop van Zuid. It's an old building, historically catering to clients of the Holland - Amerika Lijn: the ships running between Europe and the United States. Now, it's just a nice place to go for a drink or food or even a night in Rotterdam.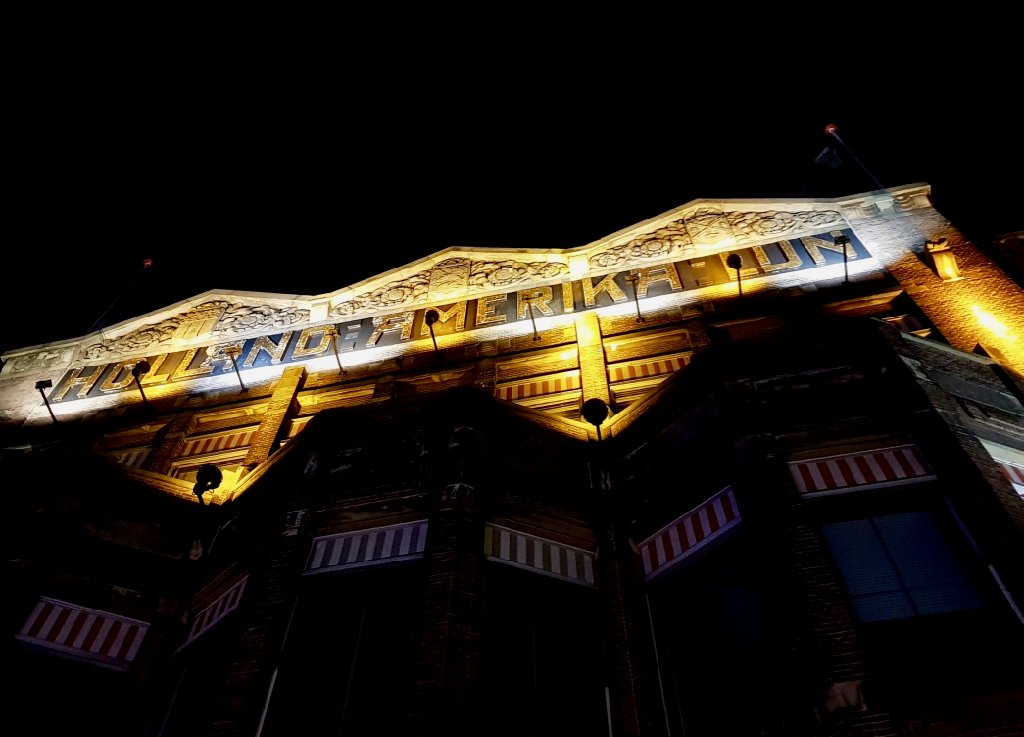 Hotel New York, built in 1901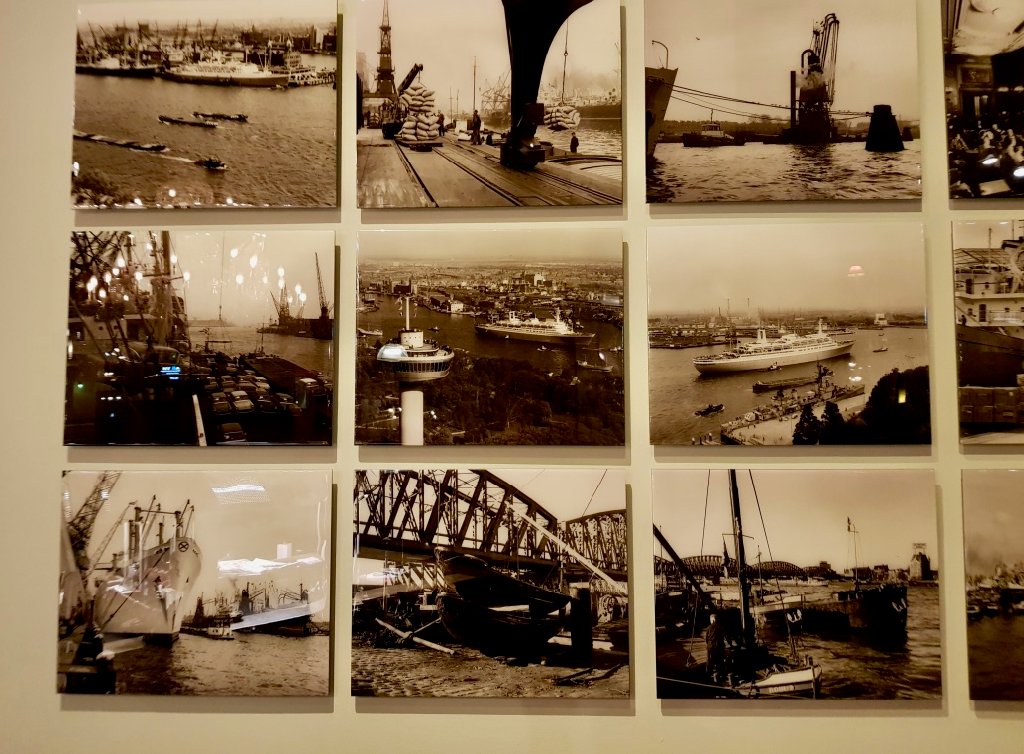 Next to where we were sitting, they had a nice collection of old photographs. Those familiar with the city will recognise many of it's eye-catchers: the Euromast, de Hef, the port area.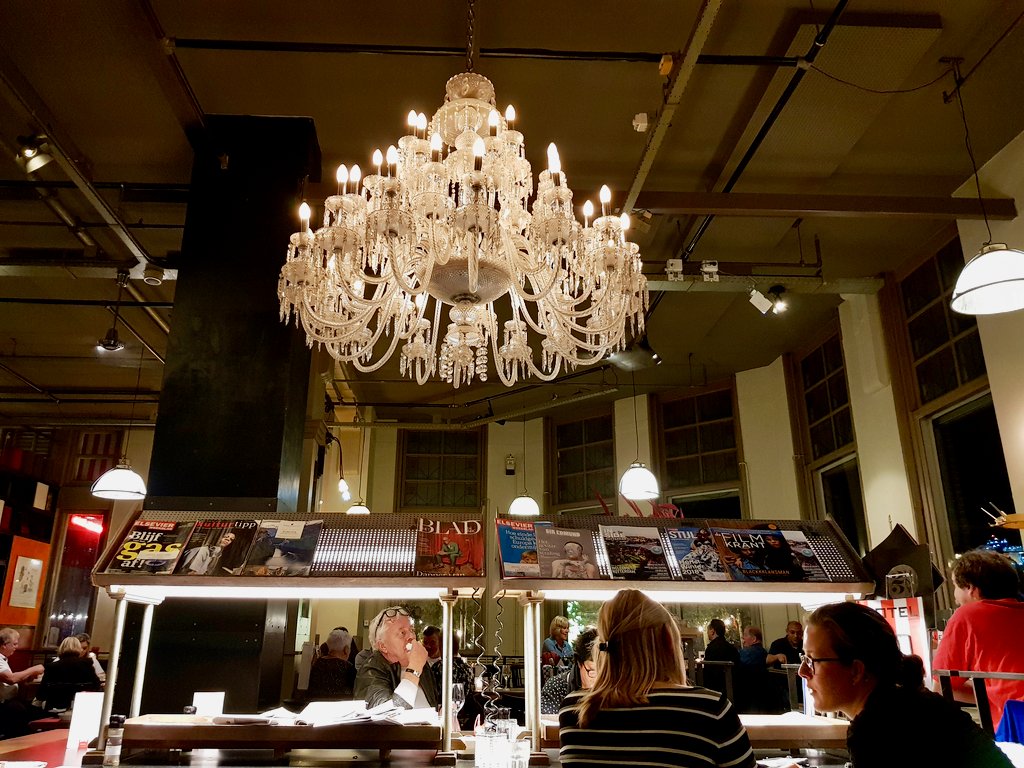 I like how they maintained the hotel's character in some of the decorative details
Upsetting the waitress
Just when we ordered our drink, the fireworks started outside. And I wanted to go out to take some pictures, and my husband wanted to see it too. Our drinks hadn't arrived yet, so we just went outside for a bit to come back later. When we were back at our table, the waitress was rather stressed out and told us to pay before stepping outside next time. I thought she was being a bit annoying about it, but my husband - who's done his share of catering jobs - told me to give her a break. The place was crazy busy, she'd probably been working hard all day with still a long night ahead of her. Her patience was probably just wearing thin. Anyway, I was happy I tried my new phone camera on the fireworks: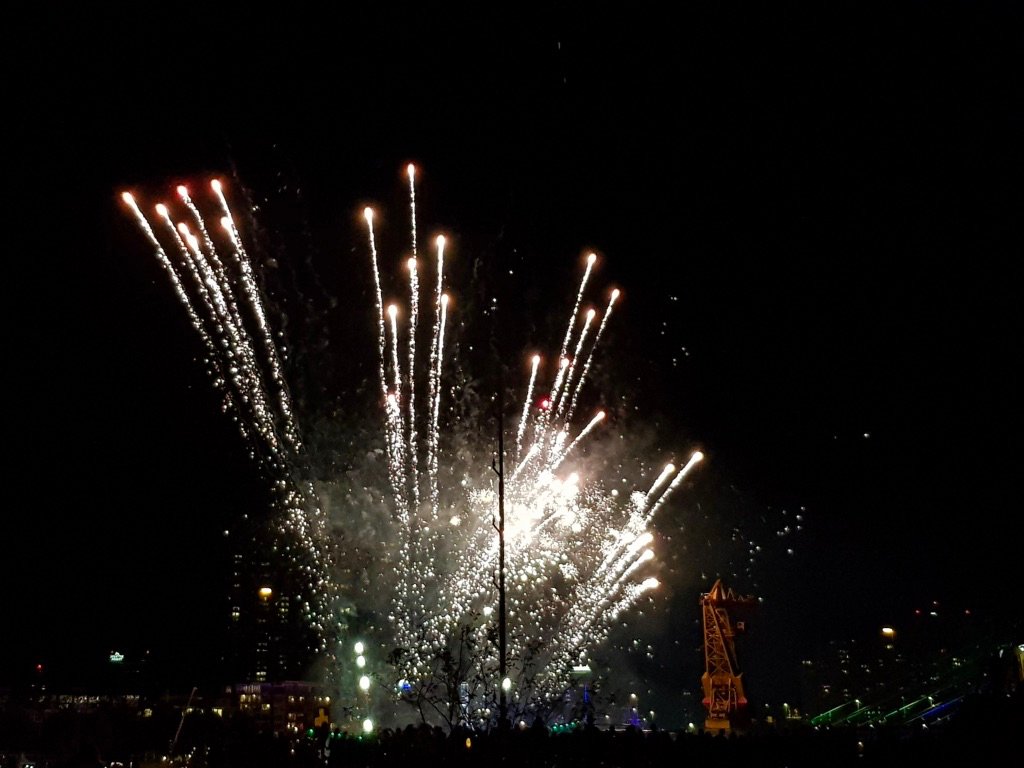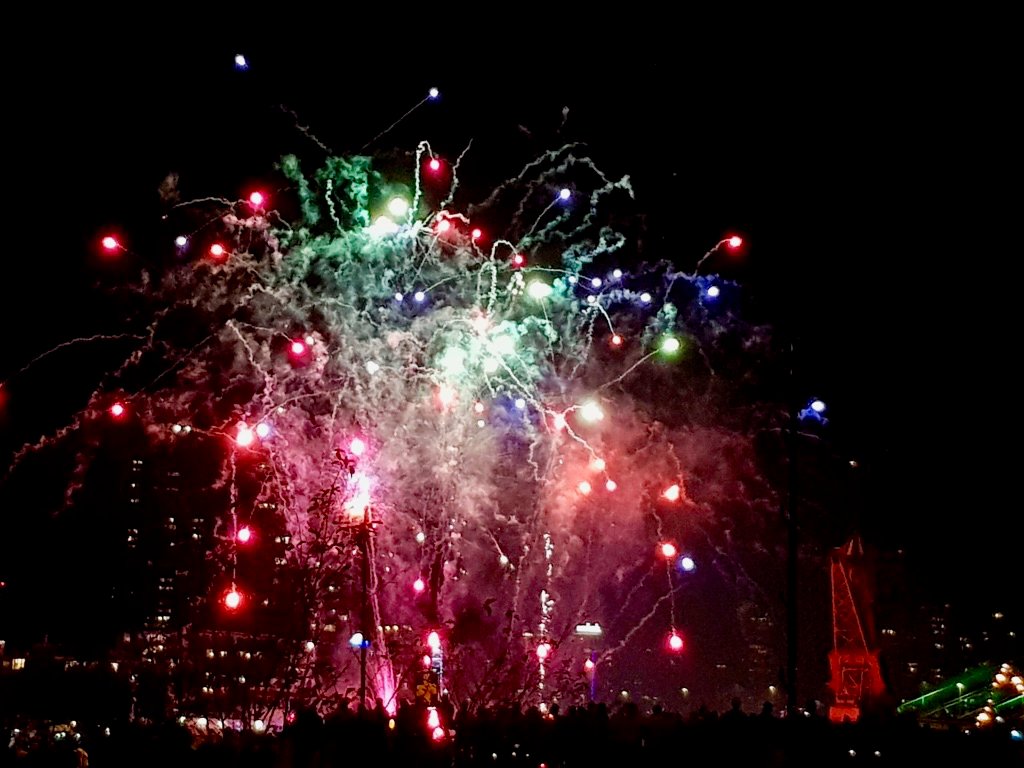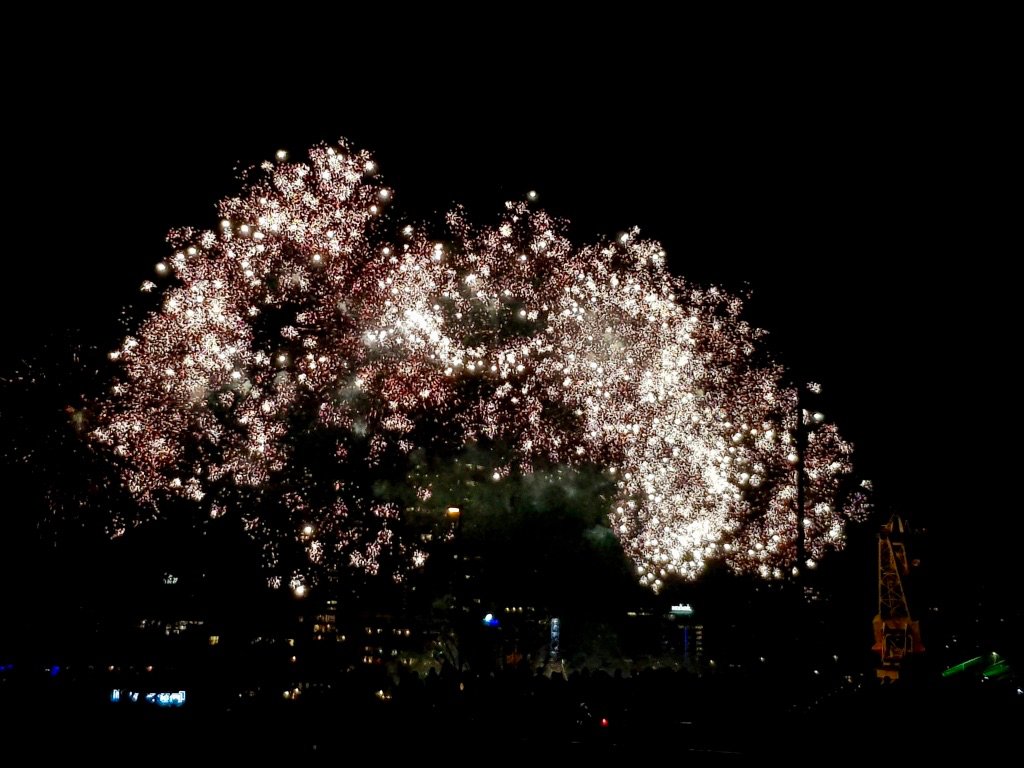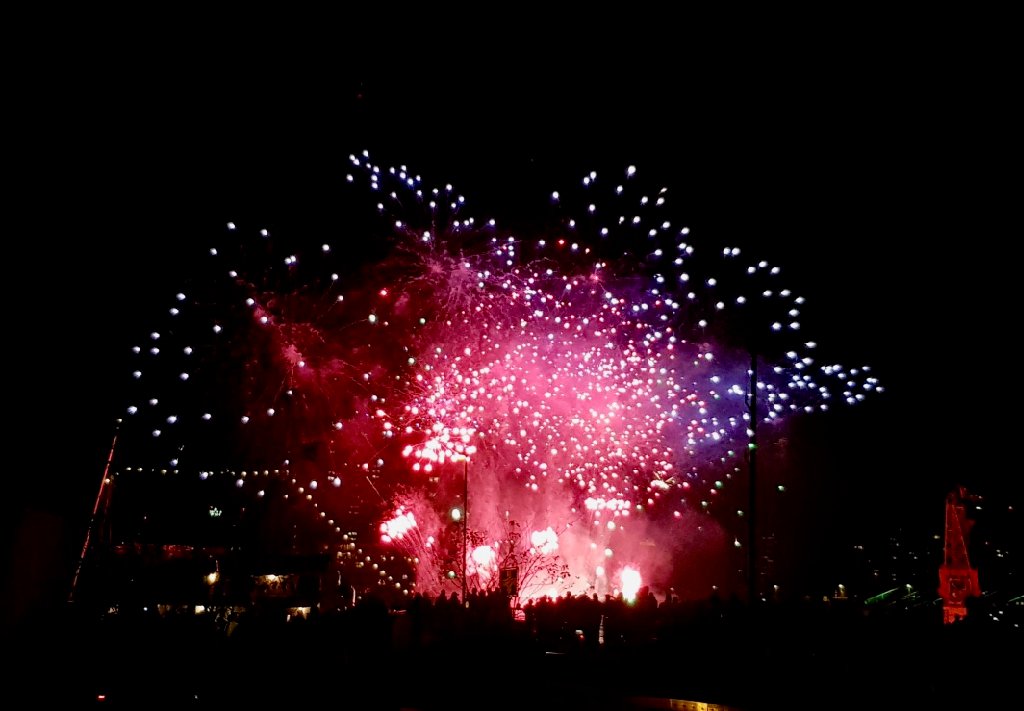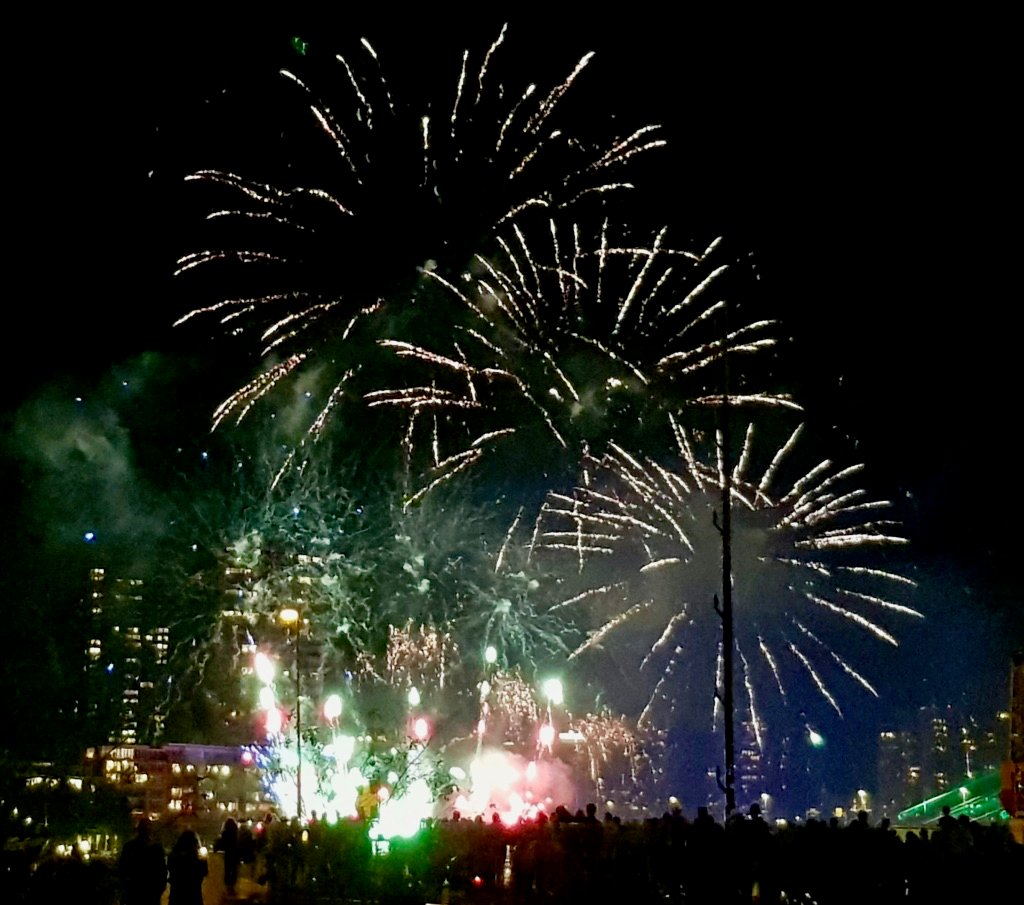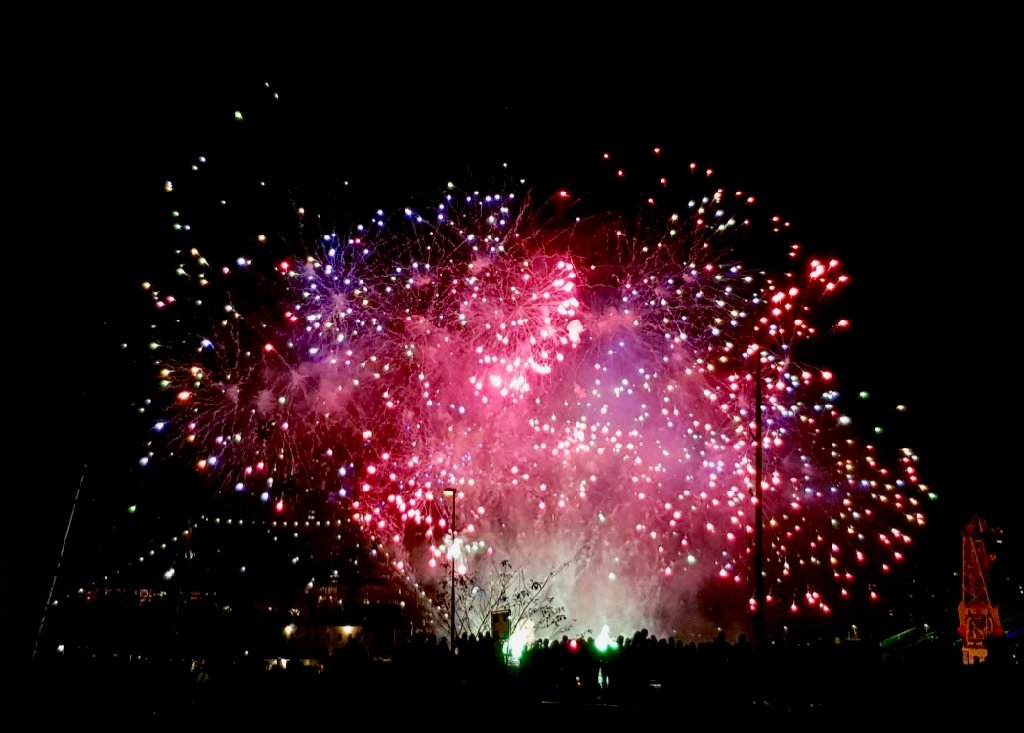 Not bad for a smartphone camera, right? It allows me to walk around with just my phone in my pocket, no extra camera to take along, and still take rather decent pictures.
It was fun to be out while there were so many people on the move. If you happen to be in Netherlands in the beginning of September, it is worth your while to come join the experience.
---