A Showing at the Paramount Theater, The Road Home, and the Beginning of My Third Year on Steemit.
Recently, my large paintings were featured in the lobby of the Paramount Theater up in Granite Pit, Minnesota. To offer some perspective, all of these pictures have at least one side with a length of 6 feet or more: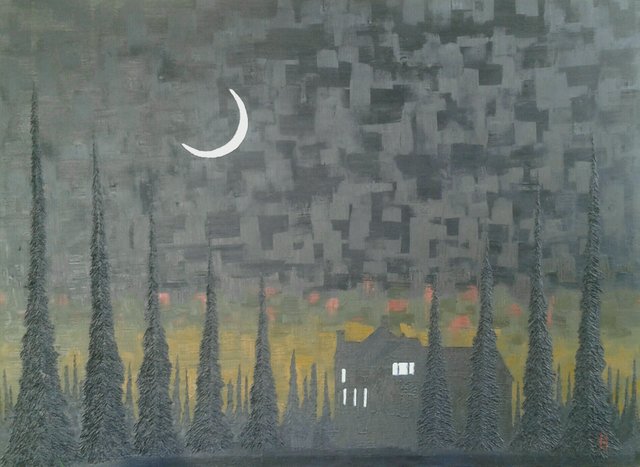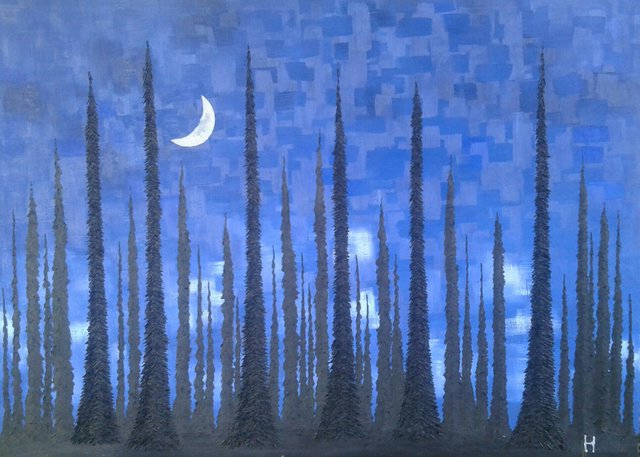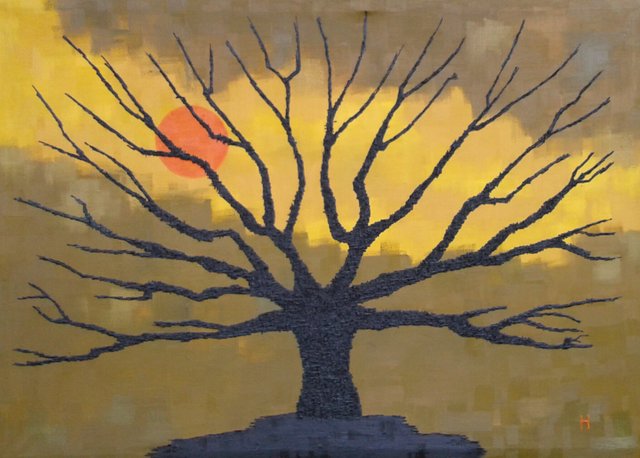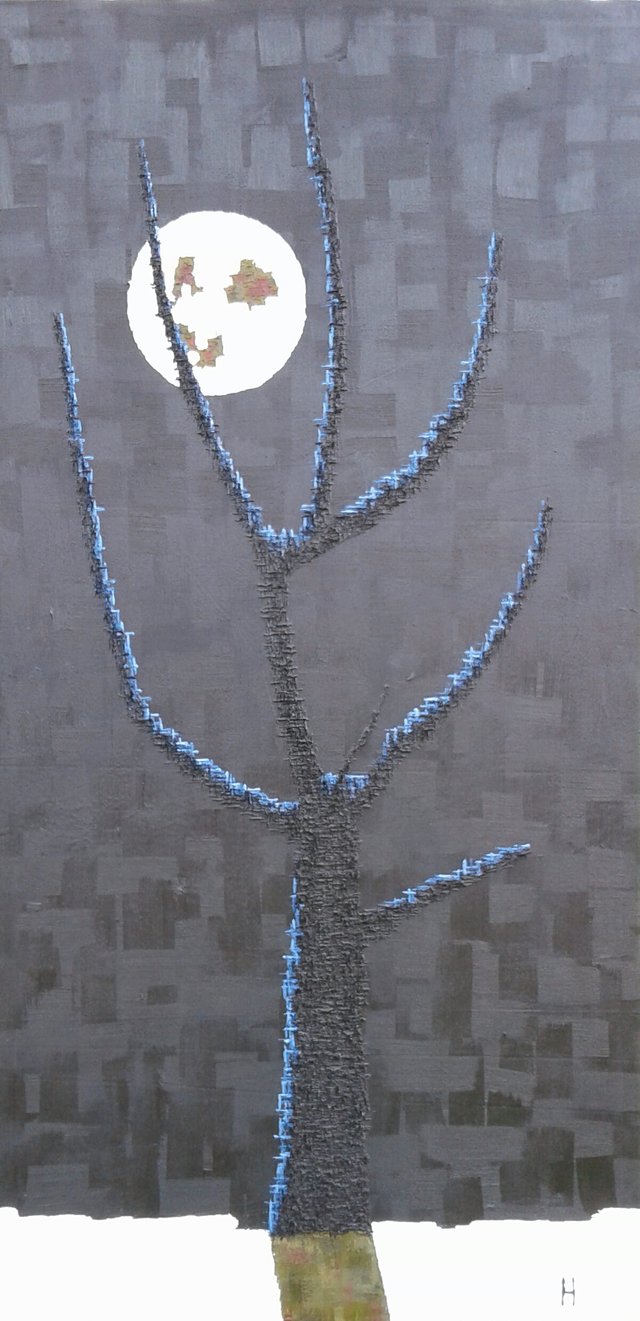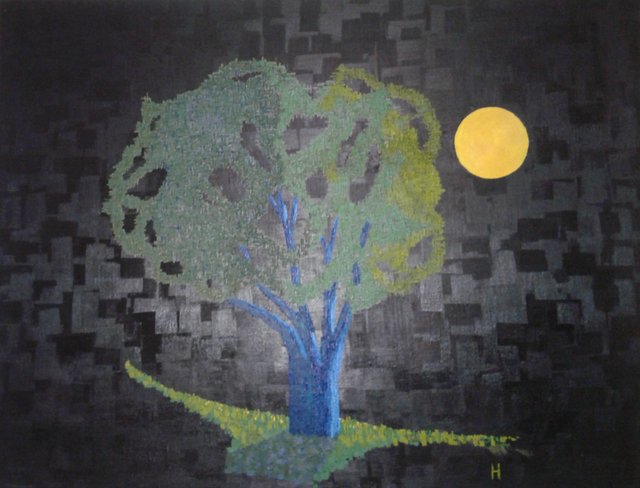 Although reasonably priced at 16 million dollars a piece, not one of them sold.
Earlier in the year, I posted the introductory bit to a blog series titled "The Road Home." It would be a collection of words about my wife and I selling our suburban home, moving into a temporary apartment in the city, and building a cabin in the north woods where we would live like elves for the rest of our lives. Ironically, building that place, because of both time, physical exhaustion, and piss poor internet connections, I quit writing, reading, and posting on Steemit altogether. I hardly even felt the hard fork.
However, I recently realized that I have entered my third year on this platform. I got nostalgic.
Stay tuned. My future posts, although possibly few and far between, will contain before and after construction pictures, homesteading horror stories, art and literature, philosophical reflections, nature photography that will melt your shorts, complex thoughts about how to place multiple buildings near one another, puns, the weather, the goddamned ball team, and elaborate responses to your comments.
Thank you.