Update $113.00 more in hand using an exchange.
That compared to $253 loss plus fees on Blocktrades.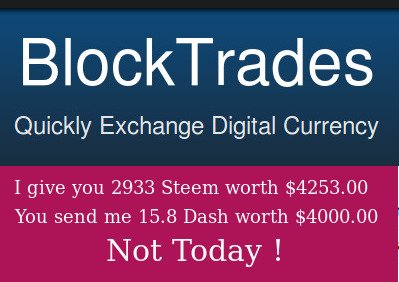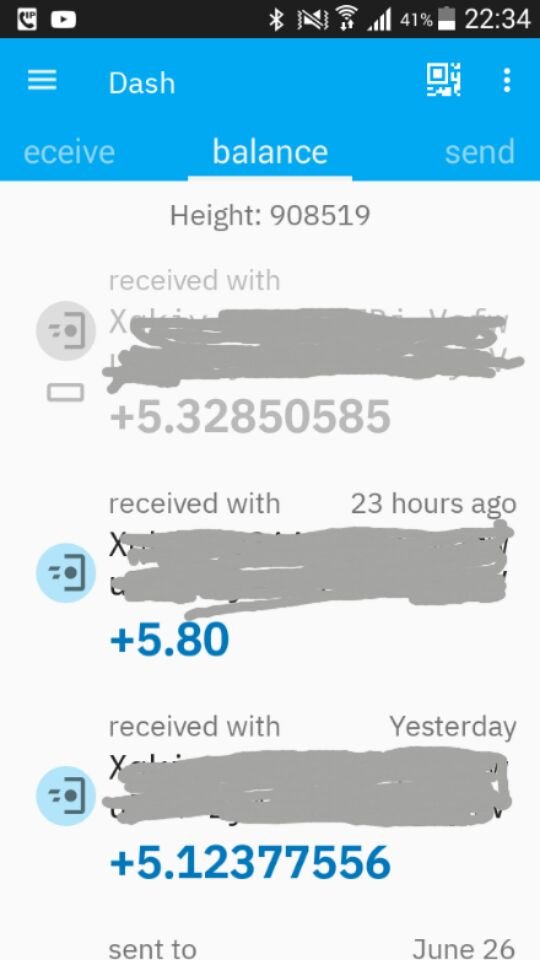 If I had traded my liquid Steem balance via Blocktrades, it would have cost $253.00 plus fees, and I would have been done in minutes. I chose the slow, patient way and got $113.00 more in my pocket.
I sent the same 2933 Steem to a thieving underhanded exchange. I don't like exchanges. I put it up for sale, sold it all into bitcions, then sold the bitcoins for dash with each trade having a small fee. Then I sent three transfers of dash to my wallet over the course of three days due to limits. Each transfer had a small fee. and I still made money compared to the integrated Steem exchange called Blocktrades.
My dash is arriving and I have the total cost comparison.
Time is money
it is true what they say about time being money. It is also true that patience is a virtue, and I used a bit of patience, taking several days to change my Steem into dash coins.
Using the same values at the time of my last post: Steem @ $1.45 and Dash @ $2.53
Blocktrades:
2933 Steem ($4253.00) goes in and 15.8 dash ($4000.00) comes out = $253.00 plus fees.
---
or
Crypto Exchange
2933 Steem ($4253.00) goes in and 16.25 dash ($4113.00) comes out = $139.00.00 including fees.
Savings = $113.00
---
But in reality, I had sent the Steem to the exchange and sold it over a couple of days, waiting for higher prices, then bought Dash with orders that were awaiting lower prices.
Truth is, I got .45 more dash that I would have on the day of last the last post.
---
I got $113.00 dollars more than I would have.