Estimator added to Steem account creation page
We've added an estimator to our Steem account creation page to make it easier to determine how much Steem you will get for a given payment amount. Note that the estimator only estimates how much Steem will show in the account: the new account will also get Steem Power equal to the cost of creating the account (currently set to 3 Steem by the witnesses).
By default the estimator is set to send 1 Steem to the newly created account (this is done to reduce the chances for a shortage in the amount sent in the case of a price change before your payment arrives). If you're planning to buy your account with Steem, you can safely reduce the amount you pay to 4 Steem instead of the recommended 5 Steem, because there's no currency fluctuation to worry about in this case (you pay in Steem and the blockchain charges Steem to create the account). BlockTrades charges a fee of 1 Steem to create the account, which is why it costs 4 Steem instead of 3. But if you're paying with Steem Dollars, however, we strongly recommend you pay at least the recommended fee.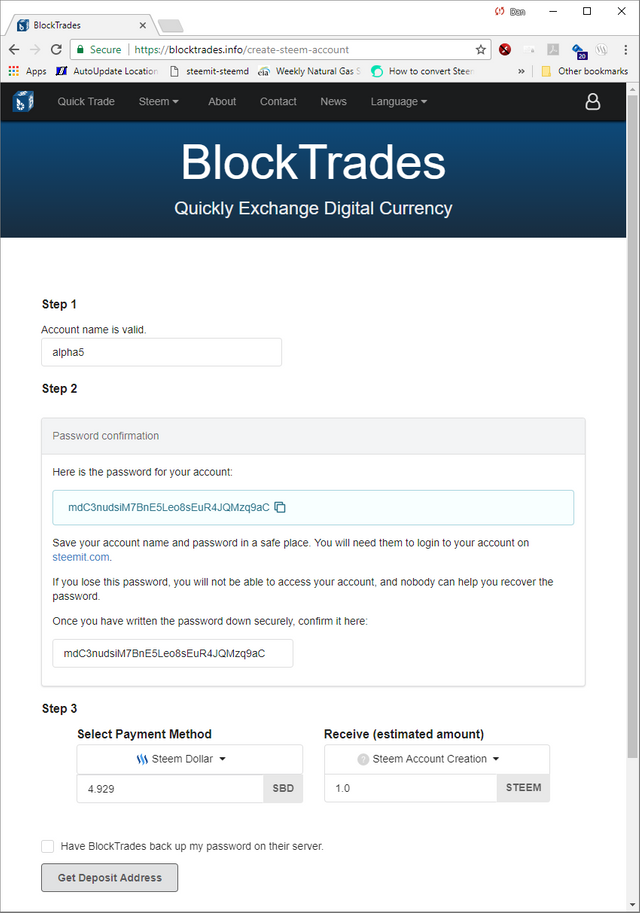 SteemConnect can be used to buy Steem accounts now
The rollout of SteemConnect on our Quick Trade has significantly reduced the number of mistakes made by customer paying with Steem and Steem Dollars, so we decided to add support on our Steem account creation page as well. If you're paying for your account with Steem or Steem Dollars, just enter the amount you want to pay in the "Send" Amount of the estimator before you initiate the "Transfer using SteemConnect" (or you can just leave the recommended amount, which should be sufficient to pay for the account).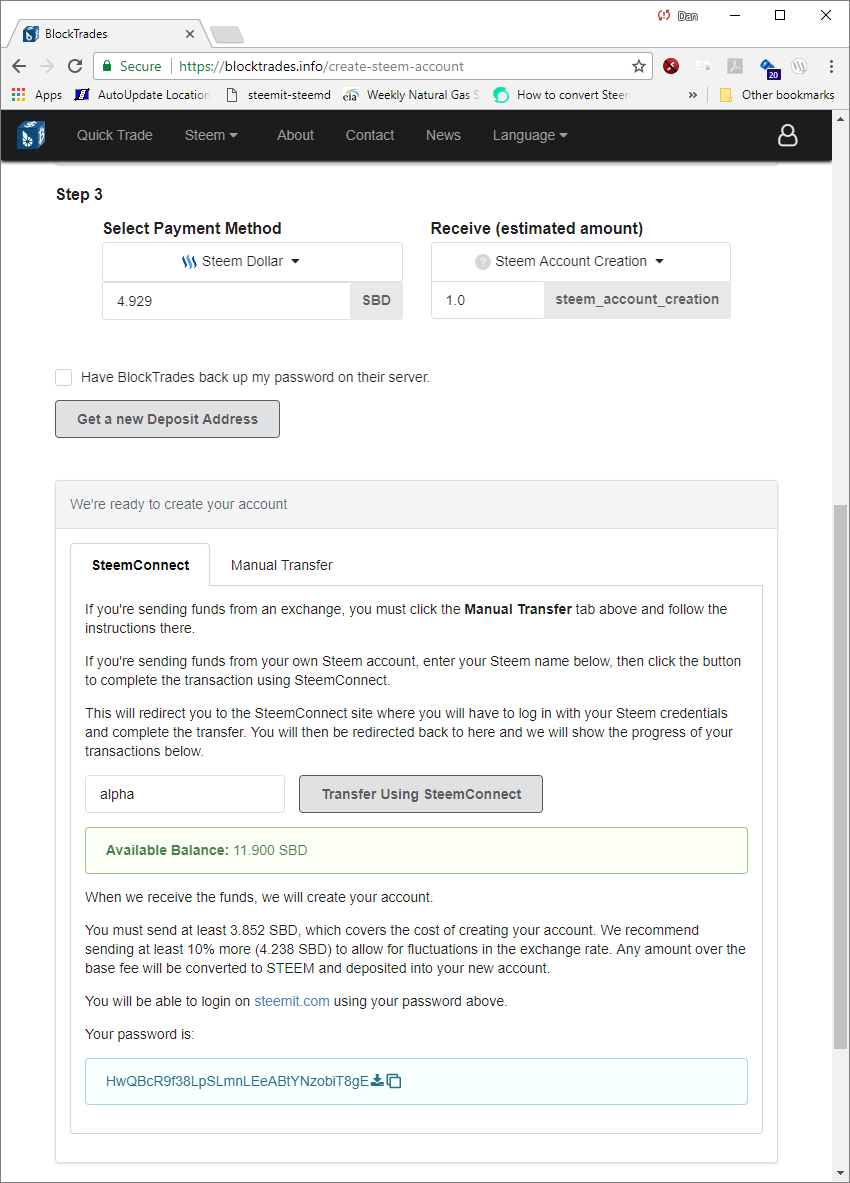 BlockTrades can backup your password, but only if you let us!
If you sign into your BlockTrades account before you create a Steem account using our site, you can optionally request that we save a backup of your password on our secure server. We strongly recommend this option to avoid loss of funds in the event that you later lose your account password.
Remaining pre-order delegations filled by tomorrow
We've had a lot of emails asking when individual pre-orders will be filled, so I wanted to answer this question again here in the hope of saving a few more email replies: all remaining delegation pre-orders will be filled by tomorrow (January 14th).
Another common question is when we will re-open for delegation sales. It will be sometime this coming week, but we can't yet say for sure beyond that.