Take a screen shot of the page after you vote for Steem like the one below, then post as a comment on this page to get an upvote. Each time you upvote, post another picture proof of your new vote.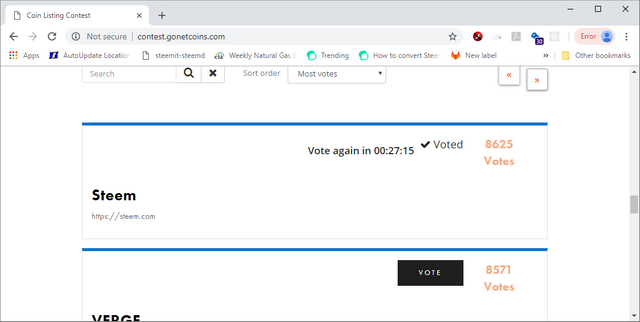 Just in case you don't know how to do this, go here:
http://contest.gonetcoins.com/
then scroll to the bottom of the page to vote.
Note: please make sure the vote count shows in your picture, as well as the "Vote again" message.
Also, if you're in a household with other Steemians, consider voting on your cell phone so that your votes get counted separately (they are probably ignoring multiple votes from the same IP during a single voting interval).