We've updated our site's software (https://blocktrades.us) to improve usability and performance as we scale to increasing numbers of users. Below are some of the new features.
BlockTrades sessions auto-expire now after a few hours
Your BlockTrades session will auto-expire now after a few hours of inactivity (e.g. no mouse clicking, typing, etc). Twenty minutes before the session will expire, a dialog will pop up to warn you of the pending expiration and you can click on it to continue your session.
If you are using a public terminal, we still recommend that you manually logout when you finish your session, or close the page if you're using an unregistered session.
Web site checks for new versions of site and asks user to update if a new version is found
Going forward, our site's code can auto-check for updates to our web site, and will prompt the user in such cases to update to the latest and greatest version of the site. This is mainly useful for users who leave a tab open to our web site for long periods of time.
Increased visibility of the option to backup the password for Steem accounts created on our site
Our Create Steem Account page now highlights the option to download a file containing a copy of the password for the account being created.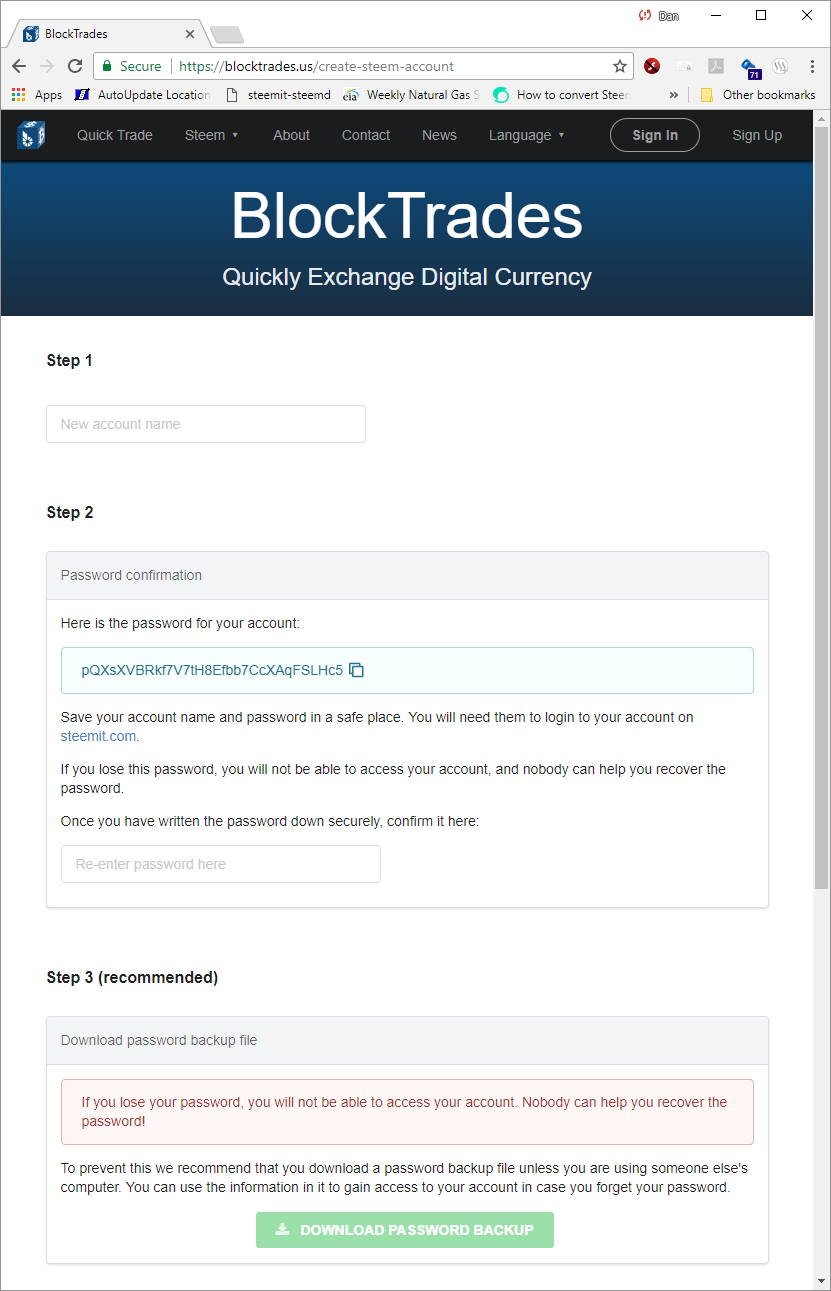 Added warning when user tries to send Steem Power to an exchange
Generally it makes no sense for a normal user to send Steem Power to an exchange: they should only be sending Steem or Steem Dollars. The new version of the site will now warn a user if they try to send Steem Power to one of the exchanges known to our system.
Updated to latest stable version of Angular (5.2)
We've updated to the latest version of the Angular programming framework, allowing us to decrease the size of our pages (allows our pages to load slightly faster).
Filled first round of Steem Power delegation pre-orders
We filled the first round of delegation pre-orders. Unless you purchased within an hour or two of this post, your delegation should now be filled. The next round will be filled on the evening of February 16th.