BlockTrades has temporarily sold out of delegatable Steem Power
BlockTrades has sold out of immediately available Steem Power delegations (we sold out of the 400K SP we had available for delegation in less than one day).
Our web site reports this condition by showing that the Deposit limit for purchasing a Steem Power delegation as 0 in red text as in the image below. If there was Steem Power available for sale, the deposit limit would show an amount based on how much was available.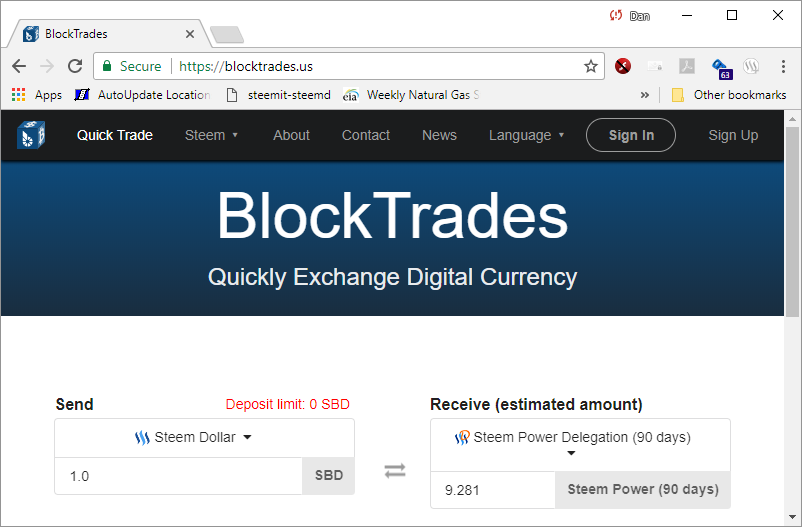 Limited amounted still available for purchase via pre-order
We still have approximately 150K SP that will become available for delegation over the next week, so we plan to continue to accept pre-orders for 90 day delegations until the pre-orders hit the 150K SP mark. After we hit that mark we will remove the option to purchase delegations from our site until we have a reasonable inventory of Steem Power available for delegations again.
If you have already sent in funds over the deposit limit, you have two choices: 1) contact us in the next 24 hours if you want a refund or 2) wait until your delegation can be filled. At the time this post was made, all pre-orders placed so far can be filled by late Monday.
For new Steemians
For readers who don't know what a Steem Power delegation is, you can find more information at the bottom of the post we published yesterday:
https://steemit.com/blocktrades/@blocktrades/steem-power-delegations-available-again-from-blocktrades