BlockTrades' affiliate program allows customers to monetize the referral of customers to our service. Today we've made an enhancement to our Affiliate program that allows affiliates to claim their affiliate rewards into other types of coins.
Affiliate rewards are given based on the types of coins used by the people you refer to our site. For example, if you refer someone who buys Steem with Bitcoin, your affiliate account will be credited with Bitcoin.
Previously, you could only withdraw this Bitcoin balance to a Bitcoin wallet. If you actually wanted to have Steem, you would have to withdraw the Bitcoin to your Bitcoin wallet, then send the Bitcoin back to BlockTrades in order for us to send you Steem. But this process results in two unnecessary Bitcoin transactions that fees have to be paid on: one blockchain transaction fee when we send the BTC to your wallet and another blockchain transaction fee when you send the BTC back to us for a conversion to Steem.
Now you can directly withdraw your affiliate rewards in the form of a different coin, which means eliminating these extra blockchain transaction fees and reducing the number of steps involved. For example, now you can withdraw an accumulated balance of Bitcoin as Steem without paying two expensive Bitcoin transaction fees and without having to access your Bitcoin wallet.
If you want to read more about how to become a BlockTrades affiliate, see this post.
Example withdrawing Steem affiliate rewards as a Steem Power delegation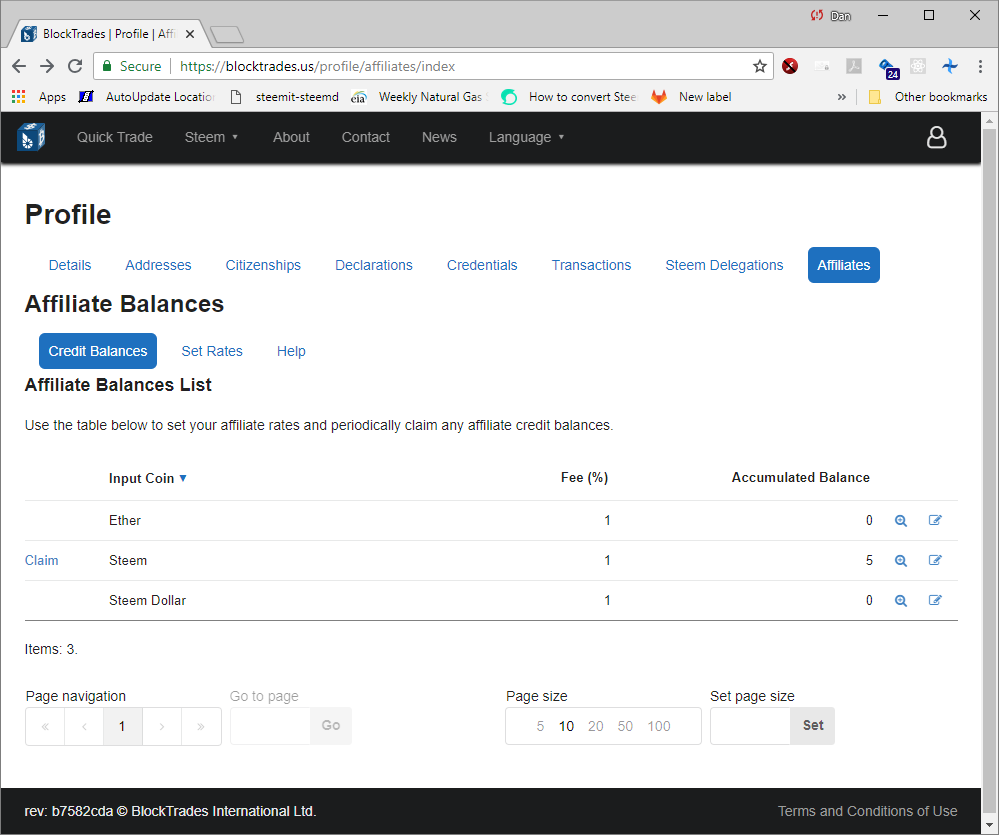 From the Affiliates balance page, press the "Claim" button beside the Steem balance to go to the Withdraw Affiliate balance page.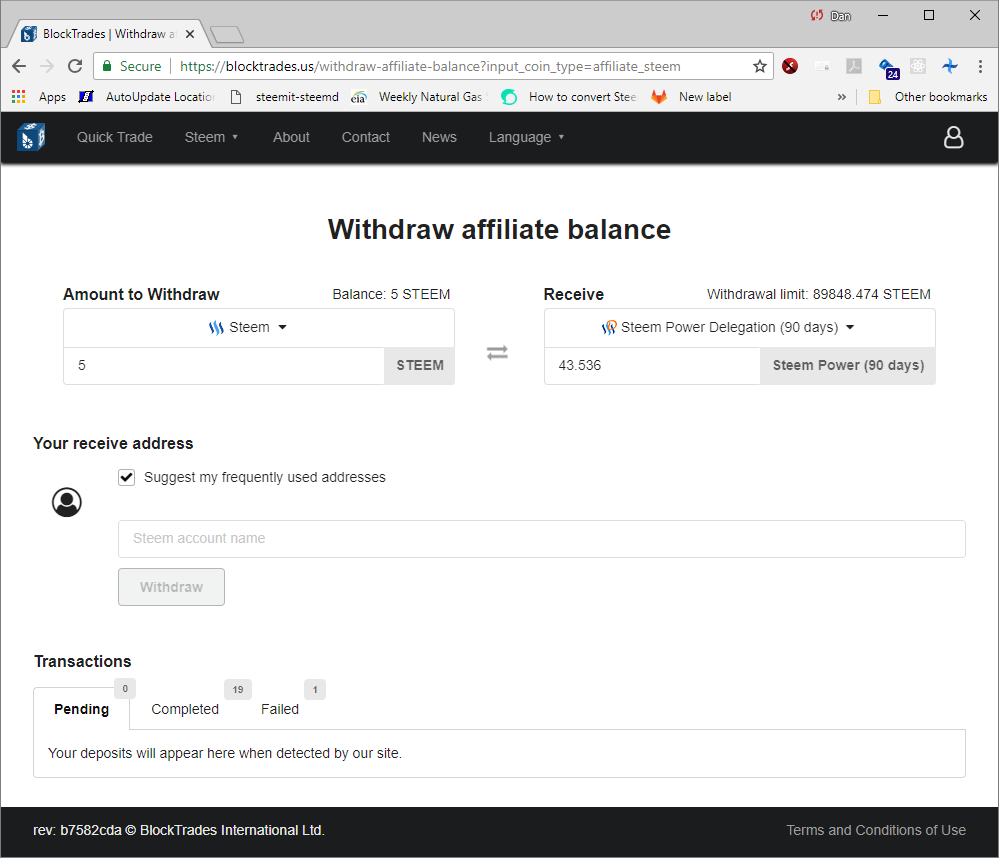 Note that when you withdraw to a different coin, we may not have enough of that type of coin available to supply your request (it's unlikely, but it's possible). Therefore note that in the image above that there are two different limits on the amount that can be withdrawn: 1) the user's reward balance (5 Steem) and 2) the Withdrawal limit ( ~80K Steem). The withdrawal limit is a function of the amount of the output coin we hold in our hot wallets. In this case, it's the maximum amount of steem power we can delegate in one transaction.