If you have an account on BlockTrades (https://blocktrades.us), you can now login to your account to extend the time period of any active Steem Power delegations you have leased from BlockTrades. Once a delegation has expired, you cannot extend it: you must purchase a new delegation at that point.
Save Money by Extending
We offer a 7 day discount on delegation extensions versus purchasing a brand new delegation. This is because we normally lose 7 days worth of delegation time whenever a delegation ends due to the rules of the Steem blockchain.
So if you purchase a 30 day extension to an existing delegation instead of buying a new 30 delegation, you will save about 20%.
To Extend a Lease
Login to your BlockTrades account and go to your profile page.
Select Steem Delegations menu option to see your existing delegations.
Press Extend button beside the delegation you want to extend.
Select the currency you wish to pay with.
Press the Get Deposit Address button to get instructions on how to make a payment.
Send funds using the instructions given. The more funds you send, the longer the delegation will be extended. You can reuse the same deposit address whenever you want to further extend the delegation.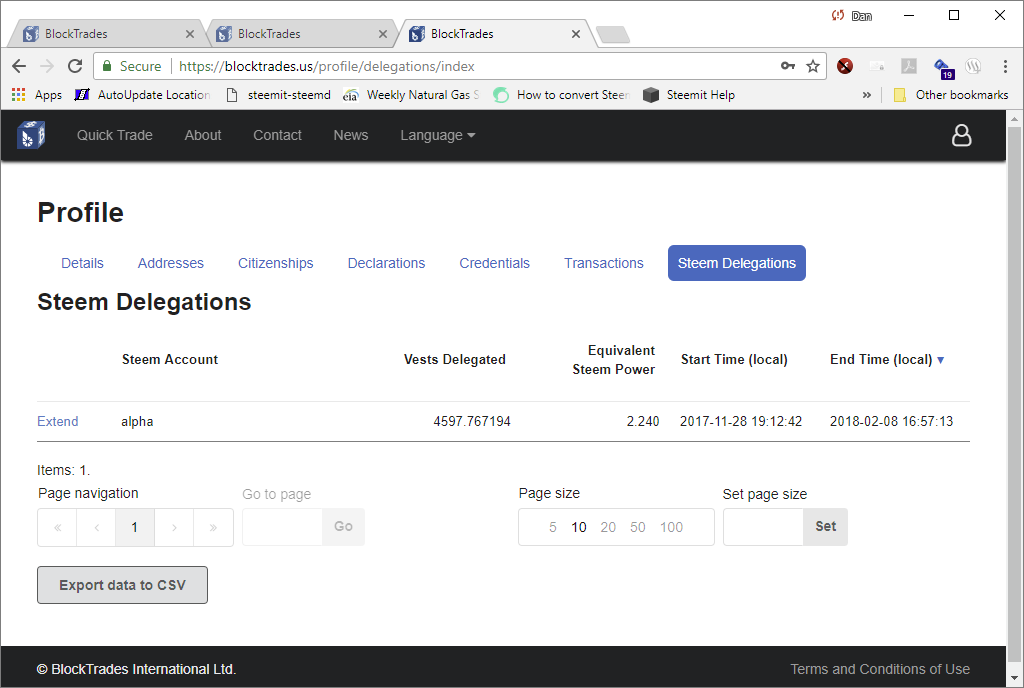 Steem Delegations in User Profile Page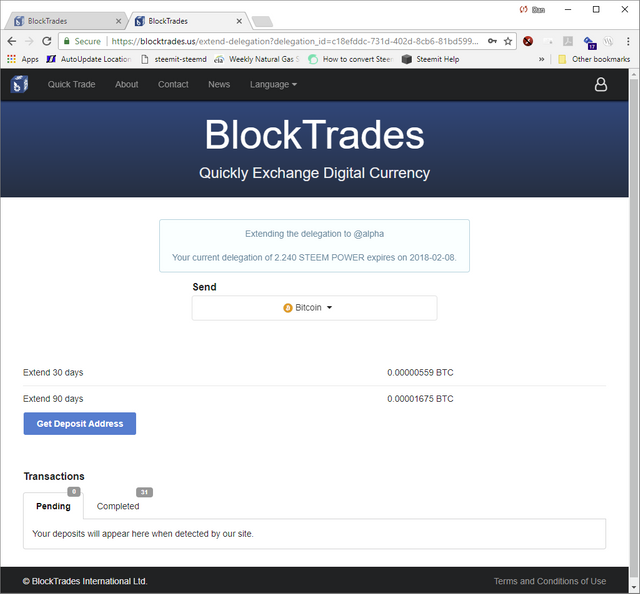 Extend Delegation Page