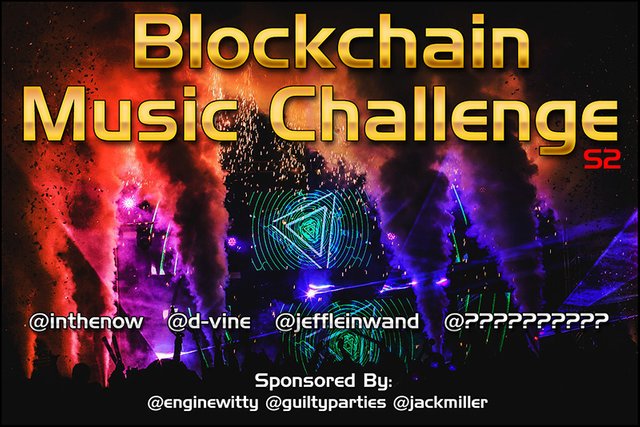 Blockchain Music Challenge Season 2
Hope y'all ready for it!
This season is going to be a tad different that the last, this time we are going to making it just a bit harder. :D
The new season starts in 7 days, on July 10th 2019. The rounds will work the same as last time, and there will be 16 this season. That means plenty of time to get in some rounds and hopefully take home a Grand Prize. Speaking of that, this season the Grand Prizes are going to be multiplied... by a lot. :-)
So let's get to announcing some sponsors shall we?
This season's sponsors are: @enginewitty @guiltparties @jackmiller @d-vine @jeffleinwand and myself.
And while I have your attention, I would greatly appreciate you taking a few moments and give these witness sponsors a witness vote. The reason I ask is they have supported us from the beginning and are continuing to do so. You can click the banners below and take care of business. Your support is appreciated and comes back to the music community ten fold.
---
@enginewitty
- The man with the master plan! Creator of
#thealliance
and musician in his own right.

---
@guiltyparties
- Our favorite Canadian and witness extraordinaire!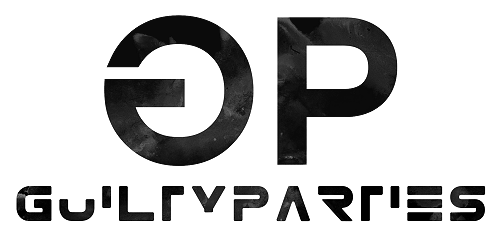 ---
@jackmiller
- The Australian witness that truly gets it and loves a good laugh too. You got my vote S..! :D

Without these sponsors there would be no contest, and these gents will have my vote until the end of time, I appreciate all they do. Thanks! :D
---
Sponsor - Judges
@d-vine & @jeffleinwand both of whom are extremely talented and we are lucky to call them friends. If it weren't for this dynamic duo in the mix, there really would be no contest at all... so y'all give them some XTRA luv!! :D
You can check out their latest posts here:
Natural Development by @d-vine & @psionictremors
Hmm, I don't see any snorkeling pics Jeff? Wassup with that?? LOL
And there is one more Judge who will be the mystery Judge until next week's announcement. I know the excitement is killing you right?
And let us not forget last season's champion... @psionic-tremors!! Such an Awesome Talent, she will be the one to beat this season, and I hope you got your brain in contest mode!
The specific prizes and how things will go down will be in the 1st round announcement post. I really look forward to seeing some awesome songs from you lot this time around. So keep your eyes peeled for that, and in the Discord server, there will also be news and information.
If you wish to be a sponsor, feel free to hit me up in Discord - inthenow#8900 - or leave a message on this post! We are always looking for more sponsors. :)
Catch ya on the next post... peace out!