Two Blockchain Cos TrakInvest & VeriME partner to promote transparent and socially responsible trading practices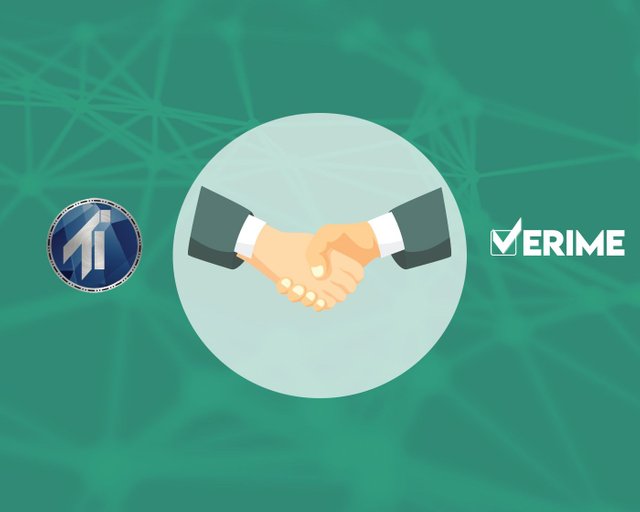 January 3, 2018
TrakInvest, a Singapore-based virtual social equity trading platform, and VeriME, a blockchain-based digital identity verification service, today announced a collaboration to streamline verification and authentication processes for customers trading on the TrakInvest platform.
The integration of VeriME's fast and decentralized verification services, known as D-KYC, will enable TrakInvest to verify the identity of its users remotely and without the need to collect documents. Customers will be able to make use of VeriME's instant verification system to bypass the traditional KYC process which usually takes days or weeks to complete.
Apart from implementing VeriMe's D-KYC solutions in their services, TrakInvest will also use the company's D-SECURE technology, allowing for secure online transactions via payment gateways.
"TrakInvest wanted to ensure transparent and socially responsible trading practices where the users are held accountable for their trades. At the same time, it is important to ensure user privacy and ease of use. Users can now verify their identities on TrakInvest's online trading platform within seconds, thanks to VeriME's decentralized, paperless authentication services. This partnership fortifies the outstanding efficiency of our platform and our user-centered approach," said Bobby Bhatia, CEO of TrakInvest.
Fraud prevention laws across the world require online trading platforms like TrakInvest to implement secure, faultless and thorough identity verification systems. However, a high number of registrations can lead to very slow verification cycles, lasting days if not weeks. Stock traders and investors, which make up the user base of TrakInvest's trading platform, are likely to lose a number of investment opportunities because of such delays in verification.
The partnership with VeriME will allow TrakInvest to provide a sustainable solution to this problem.
"VeriME has developed a completely decentralized and secure digital identity verification framework that uses the blockchain technology to ensure thorough and fool-proof identity verification in seconds. Our approach to digital identity verification helps businesses like TrakInvest deal with high volume requests for identity verification and payment authentication. We look to provide an open, trusted and secure alternative to manual KYC for online as well as offline businesses," said Sanjeev Kumar, Co-founder of VeriME.
Join Bobby and Sanjeev on a facebook live event on the 7th Jan at 5pm (UTC+8) to know more about this partnership and to ask your questions.
About VeriME
VeriME is a Singapore-based FinTech company that offers identity verification and payment authentication solutions. It leverages the blockchain technology to provide seamless verification solutions instantly and securely.
Apart from serving FinTech companies, VeriME also aims to find various applications for its technology in fields outside of finance.
To learn more about VeriME, please contact [email protected]
About TrakInvest
TrakInvest is a first-of-its-kind virtual social equity trading platform for equities and cryptocurrencies. Operating across Asia with 100,000+ users, TrakInvest is powered by a proprietary AI engine. Designed to help users understand investment techniques while trading with virtual currency, it allows them to earn returns in a risk-free model.
To learn more about TrakInvest, please contact [email protected]