Yesterday was my first Philly Blockchain Tech meetup! I tagged along with @dhimmel to the meetup location - Elsevier's Philadelphia office where we were obliged to take a photo (note Daniel's shirt):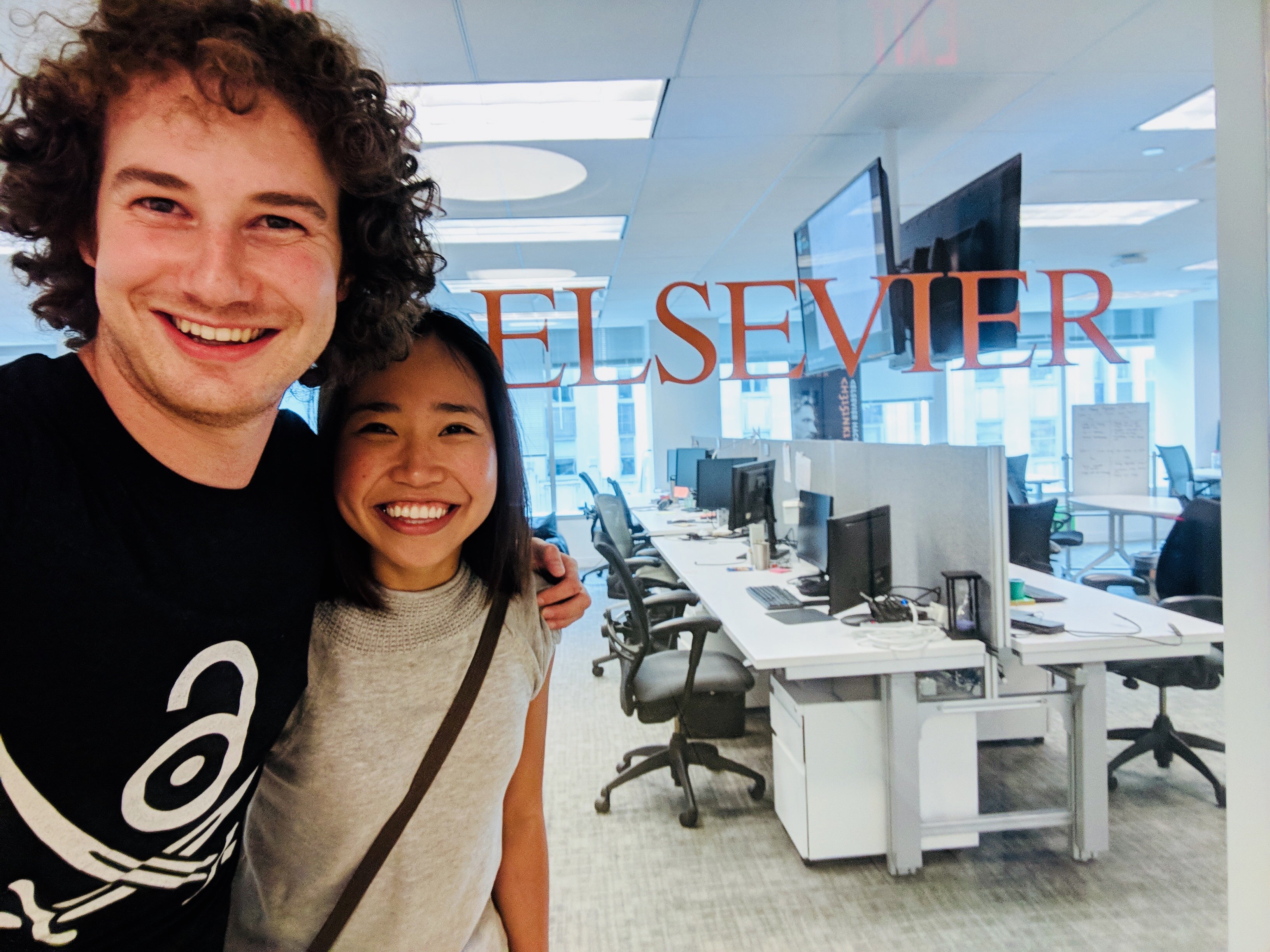 After refreshing beverages and scrumptious pizzas (much needed after our bike ride), we got to listen to Matt Rosen discuss the technology underlying the Steem blockchain.
Room full of curious future steemians: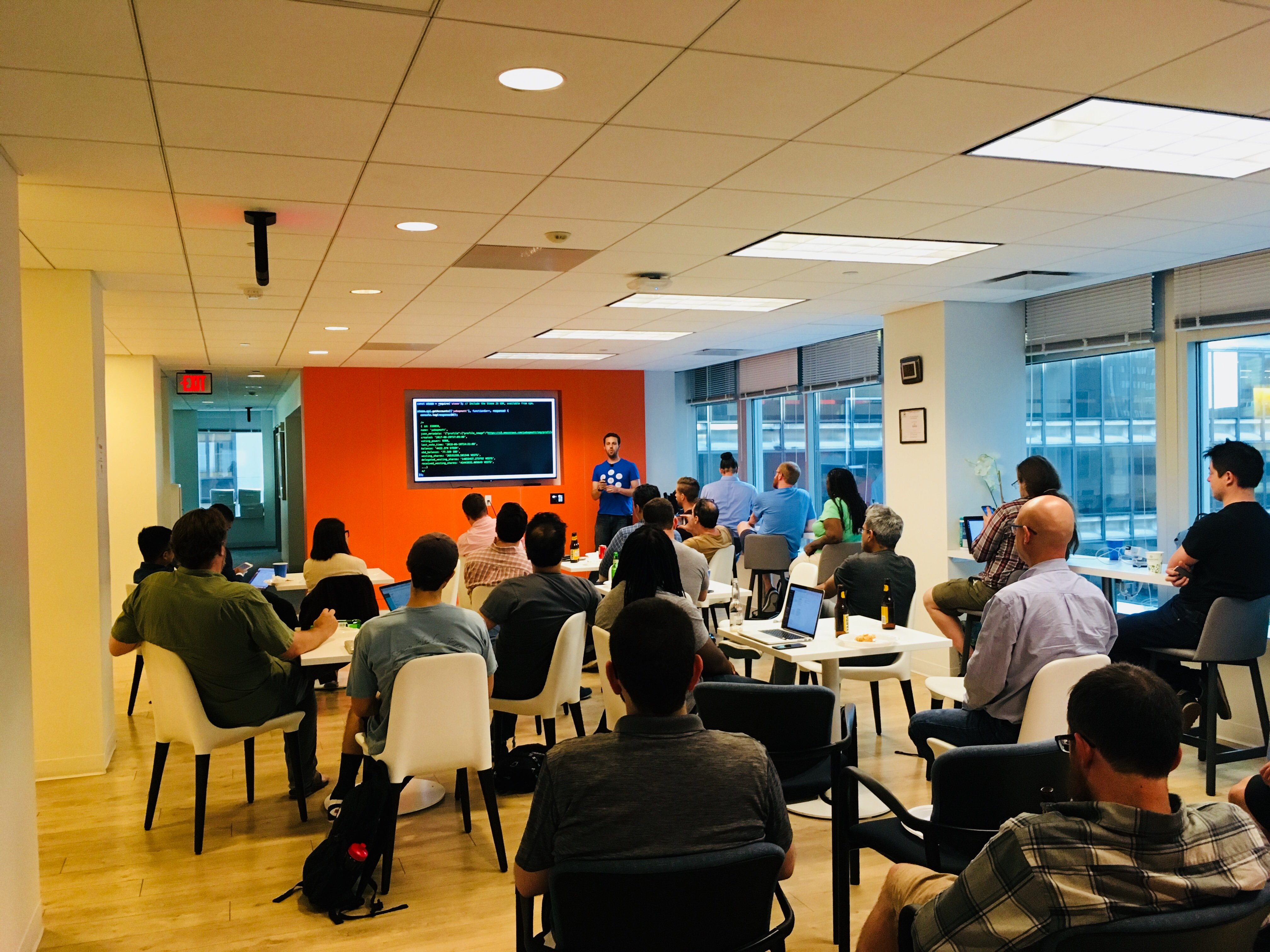 @yabapmatt on how to build Steem-based apps: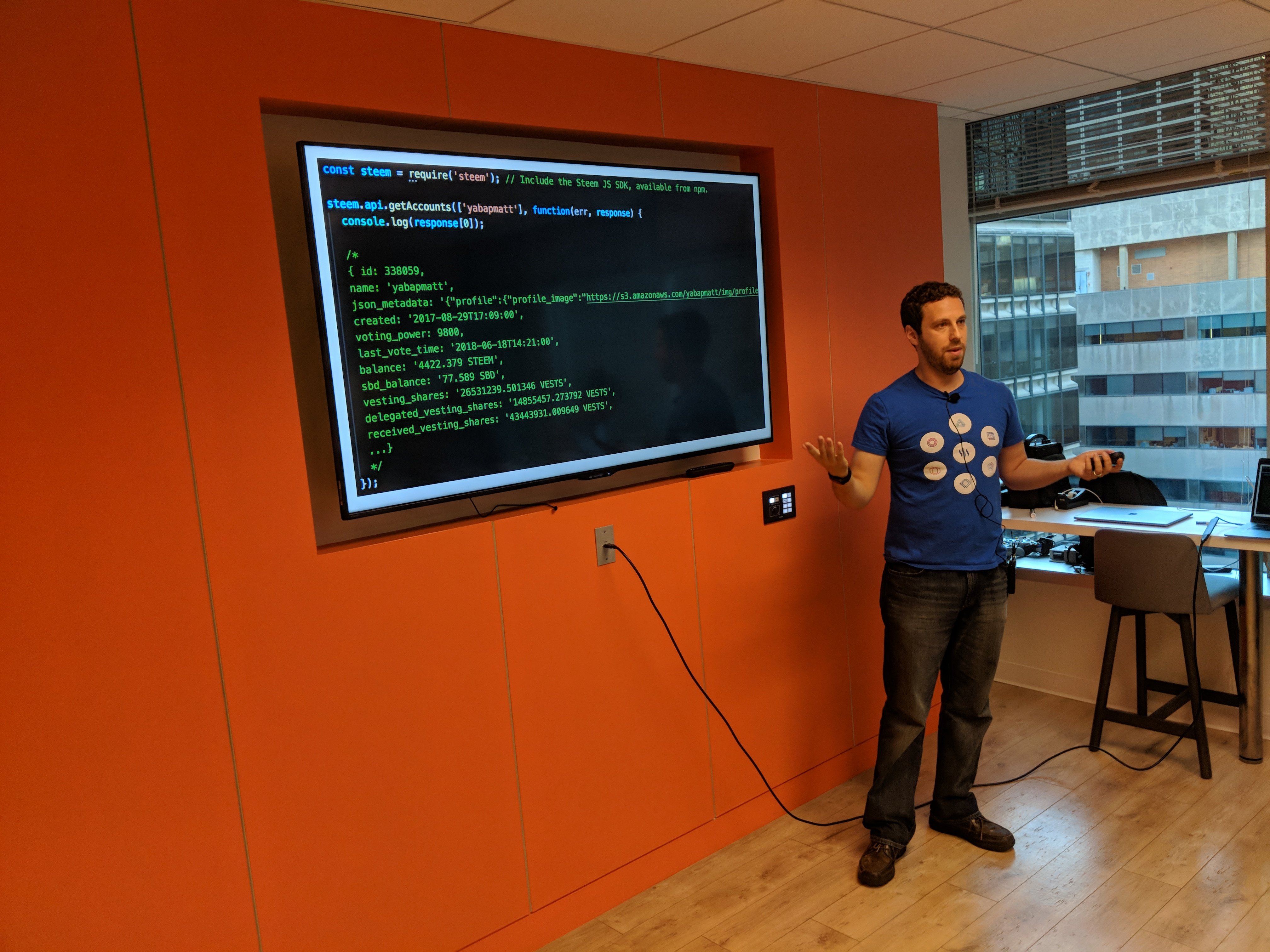 As a newbie, I gained from the talk a much better understanding of some key words used in Steem including
Inflationary model
Curation
Delegation
Bandwidth
Witness
Steem power
Steemit/dtube/utopian/busy/...
Smart media tokens
There were a lot of questions throughout, which were nice but at one point became a bit distracting. That being said, I was excited to be surrounded by many interesting individuals and to learn more about utilizing the steem platform to create and share high quality content.
Until later!