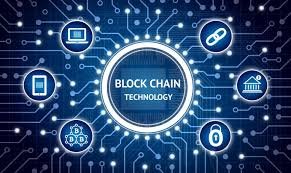 Blockchain can be seen as a distributed ledger system with highly sophisticated cryptographic techniques so that the information stored in it can be secured in such a way that it is not easy to change. Despite having good security features, information in blockchain can be seen by other parties.
The blockchain system is very useful in the exchange of data between different parties. Transparent data is available to these parties to evaluate and utilize data recorded in the system in real time and synchronized well. Although transparent, the recorded data can not be manipulated by irresponsible parties.
Blockchain was first applied to the bitcoin virtual currency. Bitcoin itself was created by someone under the pseudonym of Satoshi Nakamoto and launched in early 2009 as a community project. Although bitcoin is still the subject of debate in many countries, the blockchain technology it uses attracts many interests.
Blockchain technology sparked the launch of research initiatives by multinational companies from various industry backgrounds. Two of the most supportive research initiatives are Hyperledger and Corda.
In Indonesia, blockchain technology is used to combat forest fires in Aceh by an industry group calling themselves Carbon Conservation. They will automatically fund the villages in Aceh after they have reduced the incidence of fires. Satellite imaging data will record forest fires and check field conditions. Blockchain technology allows funders to verify the success of the villages themselves, thereby reducing the red tape of the bureaucracy.