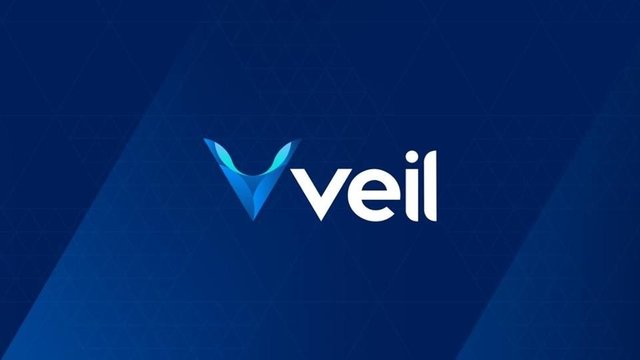 Project Overview
Veil distinguishes itself from the rest of the cryptocurrencies by being a privacy cryptocurrency by default. While the majority of cryptocurrencies out there still rely on a transparent address which poses a serious privacy risk, Veil has privacy enabled by default. Although this endeavor cannot be said unique because a few cryptocurrencies, especially Monero and Bitcoin Private after the rebase, have also taken to focus more on privacy, Veil is the first to take a truly ambitious step to make privacy its utmost urgency. And in fact, it does a better job in managing privacy compared to Monero and other similar cryptos.
How does Veil distinguish itself from other privacy-oriented cryptocurrencies? The blockchain technology requires that transactions be stored in a public ledger accessible through public address. An extension like zerocoin and the zerocash protocol move the transactions from a public address to a shielded address that is protected by all kinds of privacy technology and obfuscation. This is the base that Bitcoin Private adopts to enhance its privacy. Veil effectively uses a similar base while also adopting privacy technology similar to that used by Monero, which is called RingCT, which also obfuscates the value of funds being transferred through the blockchain. In a nutshell, Veil combines the best privacy technologies of Monero and zerocoin.
Opportunities
With its state-of-the-art privacy technologies, Veil allows you to buy, sell, stake, and mine cryptocurrencies with superior anonymity features.
Team
Veil is backed by a group of team members that are known for their established experience in the cryptocurrency industry. Some of its key members can be listed as follows.
1.James Burden (Founder)
James Burden (username: 4x13) has been working in cryptocurrency business since 2012. Starting as a miner, 4x13 evolved to be a cryptocurrency professional through informal training. He is known as the founder of PIVX, a DASH-based cryptocurrency that is also known for its superior privacy features; a co-founder of zDEX, a privacy-oriented Zerocoin-based cryptocurrency; a co-founder of Exobit, a universal wallet and payment gateway.
2.Tom Bradshaw (Lead Blockchain Architect)
Tom Bradshaw (username: presstab) is also known for his contribution in PIVX and zDEX projects, along with libzerocoin, HyperStake, and other cryptocurrencies. He is a respected personality in the crypto world who is known as the designer of the first private proof of stake protocol.
3.Jeremy Anderson (Proof-of-Work Software Engineer)
Jeremy Anderson (username: blondfrogs) is a skilled software engineer with a known reputation as a crafty challenge solver. He has contributed to the development of PIVX, Zelcash, and Ravencoin.
There are many more skilled individuals involved in the development of Veil. Their reputation and credentials are well acknowledged in the crypto world.
Conclusion
Veil is developed by a group of individuals who share a similar enthusiasm in the privacy features and technologies of a cryptocurrency. When developing Veil, they have incorporated all of the best things that all privacy-oriented cryptocurrencies, including Monero and Bitcoin Private, among others, have. The result of this endeavor is the first cryptocurrency that offers uncompromising privacy and anonymity to its users.
For more information, please visit:
Website
Bitcointalk
Discord
Github
Facebook
Twitter
Reddit
Telegram
Blockfolio