Anyone seen this ad for HDAC? Seems they paid to get it on at prime time during the world cup, but I expect most people are mystified by it. What does 'Blockchain Secured' mean? HDAC seems to be some combination of blockchain and home automation, but what can you gain from that? A blockchain is really just an audit trail. It offers verifiability, but for automation speed is privacy are more important. This article was not impressed.
It reminded me of this fake ad that was used to promote the Humans TV show, but that is much better made.
Another mention of blockchain I heard was on the Programming Throwdown podcast. They cover various technical topics, but it seems they don't always do enough research. One of them says something like 'I heard about a blockchain blogging thing called Steamed'. Er, not quite. I shall leave them a comment to put this right. I am surprised not to see more podcasts on Steemit that are not just about this platform. A lot of them ask for donations to at least cover costs, but they could be earning here.
Have you seen/heard Steemit mentioned anywhere recently?
Steem on!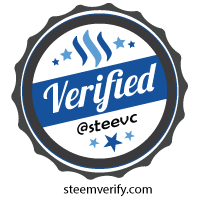 I'm Steve, the geeky guitarist.
Spam comments may be flagged. Beware of the Commentphant!