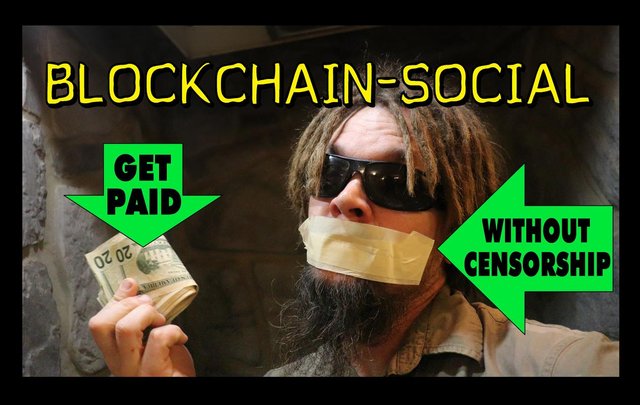 Lately, my main YouTube channel has been drawing more attention.
---
I figured that I might as well use the opportunity to make others aware of amazing opportunities like the one that steemit provides. After all of the censorship on various social media platforms and the revolutionary and rewarding alternative that communities like steemit offer, there is no time like the present. Below is the description from my YouTube video.
---
Can you imagine a platform without censorship where you can actually earn $$$ to interact and share? Welcome to the future!
Ever since I was first exposed to steemit.com, I've entered a whole new world of possibilities. Since censorship is on the rise, and most social media outlets just use you to make them money, this new hybrid of crytpocurrency/blockchain technology crossed with social media/online interaction is just the solution many are looking for.
Sites like https://steemit.com/trending/ and https://whaleshares.io/ are already rewarding their users and others like https://sola.ai/airdrop?r=papa_pepper and https://deals.weku.io/trending have followed suit or are working on it.
Knowing how much of an opportunity these platforms provide to not only share and interact, but also earn, I'm investing my time and effort daily! What are you missing out on?
---
Hopefully it'll help make more people on YouTube, Facebook, Twitter and others aware of the amazing new option that is available to all!

BLOCKCHAIN-SOCIAL VIDEO

Until next time…

GIF provided by @anzirpasai
---
Bitcoin (BTC) - 35jP794XJ1yHUaoxuQUXwGPyCuy6zyiQA5