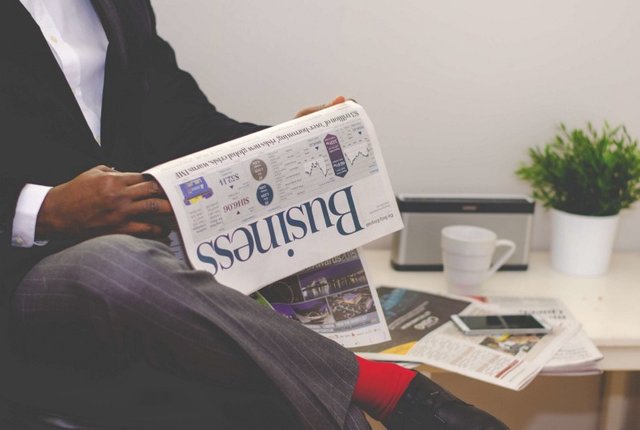 First Published: Dec. 29th, 2018
Welcome one and all to the first edition of the weekly Keep Ngaged newsletter! After a lot of consideration, we decided we wanted to gather all of the latest news and articles published by our amazing clients in one place with news and insights into crypto as a whole.
In this first issue, we'll be showing you news, articles, and a general roundup of insights and thoughts concerning the future of crypto into coming into 2019 and beyond.
Partner News:
EXIMCHAIN
As Eximchain moves ever closer to the release of their mainnet, news surfaced that they had received enough votes to be listed on Bibox. They would like to remind token holders to move all tokens to their verified wallet before tokens are frozen for the swap on New Years Eve. If you hold Exim ERC-20 tokens and are unsure of your wallet being properly whitelisted for this swap, please visit: http://verify.eximchain.com/
PAYPIE
Paypie recently announced they will be moving forward with a mobile app, as well as exciting new desktop application features on November 30th. During this development process, they have been patiently working with regulators and there is a confident timetable of approximately one and a half months remaining in the six month prediction for regulatory approval. There is also an updated whitepaper in the works.
Crypto News:
Looking for the latest news in crypto? Here's some of the most interesting articles and press releases we've read this week.
Will helping sponsor an upcoming fight boost public interest and sentiment regarding cryptocurrencies? The Litecoin Foundation seems to be willing to bet on it, as they announce they will be officially sponsoring UFC 232: Jones Vs. Gustaffson 2.
In an interesting move fitting their company goals, Libereum has acquired the Spanish football club, Elche CF. They intend to utilize the purchases of the football team to both bring attention to their Liber token, to eventually creating an economy driven by sports.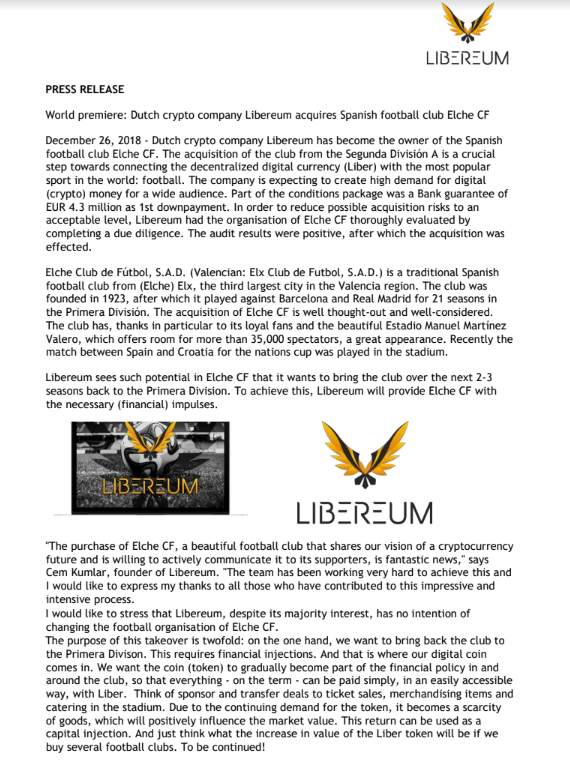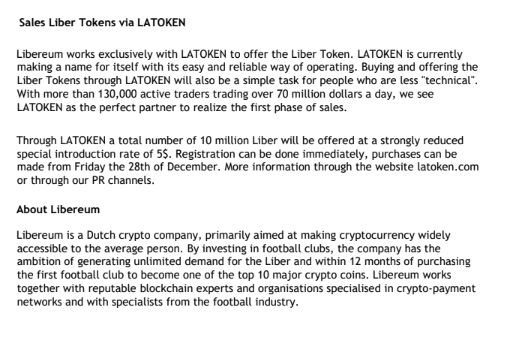 What seemed as a startling move of 5% of the total bitcoin supply turned out to be a previously announced move by Coinbase. Rumors still abound, however the clarification remains a strong point in showing just how easily the rumor mill roars to life in crypto.
Analysis and Thoughts:
With how shaken the markets have been for the last two weeks, all bets are off as to where the market will be heading in the short term. Here's a few plausible ideas as well as some expert analysis:
Sentiment and politics:
Sentiment for crypto remains high among the devout despite the volatility, however retail investing still keeps a wary eye on the charts. The burnout of 2018 was a blow to the overall markets. However, we are seeing multiple traditional companies building up divisions for research and development on utilizing distributed ledger technology.
It seems countries all over the world are taking note as well, and while it has been slow to get the ball rolling, news of countries like Italy, who are establishing an expert committee on the subject and how it can best be developed as an official strategy, are becoming commonplace. Even India, a long term holdout regarding regulatory approval, has stirrings of officially accepting cryptocurrencies as legal. Those in the space know of how stubborn the country has been regarding crypto as a legal method of exchange, signalling strong news in the markets.
What are your thoughts on the future of the crypto markets? Have you seen an article you would like featured? Leave a comment below and let us know what you'd like to see in upcoming issues. We'll see you next week, and remember to Keep Ngaged!
For now, this is Derek Clauson, signing off.

This issue of Keep Ngaged was brought to you by the community experts at Ngaged. If you're looking to nurture a great community of your own for your crypto or blockchain company, be sure to check out https://Ngaged.io and get in touch. To learn more, take a look at one of our recent articles on why community management matters.
About the author: When not chasing down the latest news and strategies in crypto marketing, Derek spends his time helping build up successful blockchain companies through Ngaged.io and reading on the couch with his dogs.