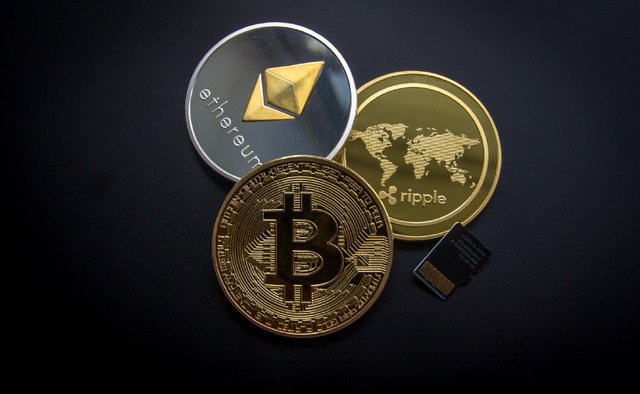 The wheels of the crypto world have been churning a little faster this week with news revolving around the Nasdaq and the opinions of financial heavyweights weighing in.With the ocean of opinions churning, let's take a look at the most notable highlights this week.
Eximchain
The technical process for listing on Bibox has finished. Once the legal work has been finalized, Bibox will officially be the first listing of 2019 for Eximchain. We can't wait for the official announcement from Bibox on the listing of Eximchain!
PayPie
While updates are quiet for now, PayPie is moving at a great pace in their development. With nearly 200 SME's signed up and connecting their QBO accounts, growth on this project is showing great promise:
News:
GRAFT Launches a ColdPay SuperCard Indiegogo Campaign

Look out hard wallets, a new card is in town. The card is purported to be both a cold storage solution and a payment system. It remains to be seen how far the project progresses, however we'll be keeping an eye on the newest technologies available.
Disgraced Crypto Exchange QuadrigaCX Accidentally Sent Nearly $400,000 to Dead CEO's Bitcoin Wallet

If things couldn't get worse for QuadrigaCX, they recently were discovered to have sent over $400,000 dollars to the cold wallet that only their reported dead CEO could access.
Overstock Founder: Blockchain Can Make Government 'Incapable of Being Bribed'

Overstock's CEO has always had a very positive mindset over blockchain adoption. In a recent interview with MarketWatch, stating that with blockchain technology, governments can become "superefficient and incapable of being bribed."
Analysis from around the web:
Let's take a look at what a few experts have to say around the current price action of Bitcoin and Crypto. Please remember that these are strictly the opinions of third parties and these authors are not affiliated with Ngaged.
Crypto Trader: 2019 'Could Be' The Last Time The Public Can Afford One Bitcoin (BTC)

Bitcoin Price Bottom? A Chinese Billionaire Thinks It's Time To Buy Bitcoin

Sentiment and Politics
From the waves of exchange woes, to Nasdaq launching indices for both bitcoin and Ethereum, crypto is a long shot from dying as many fudsters would like to believe this crypto winter. We're seeing adoption still flying steady with tests like Italy's Banking Association for interbank reconciliation. We still have a bit of storm to weather is the general opinion, but we're in it for the long haul.
I'll see everyone next week! This is Derek, signing off.
What are your thoughts on the future of the crypto markets? Have you seen an article you would like featured? Leave a comment below and let us know what you'd like to see in upcoming issues. We'll see you next week, and remember to Keep Ngaged!

This issue of Keep Ngaged was brought to you by the community experts at Ngaged. If you're looking to nurture a great community of your own for your crypto or blockchain company, be sure to check out Ngaged.io and get in touch. To learn more, take a look at one of our recent articles on why community management matters.
About the author:
When not chasing down the latest news and strategies in crypto marketing, Derek spends his time helping build up successful blockchain companies through Ngaged.io and reading on the couch with his dogs.