[Rising Coin of July] "Make money with personal information" MCC, Emerging Blockchain Credit Information Platform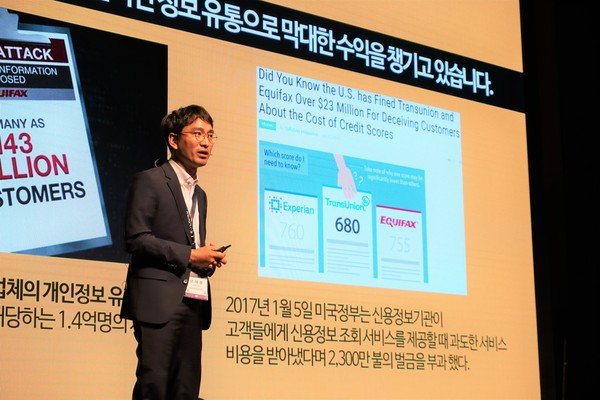 ▲ CEO of MyCreditChain, Yang jae bong participated in a '11th blockchain symposium: token economy' hosted by Synco on last 22nd [Source: blockchain news]
"Make money with personal information" MCC, Emerging Blockchain Credit Information Platform
There is a company where entered the blockchain industry with the belief that 'give ownership of personal information back to the individual'. It is MyCreditChain (MCC). CEO of MCC, Yang Jae-bong attended '11th Block Chain Symposium : Token Economy', which was hosted by Synco on the 22nd, and announced that "MCC will capitalized personal information and establish new credit rating ecosystem based on blockchain."
MCC is a blockchain credit information platforms that enable individuals to store, manage and trade personal credit information data based on ethereum blockchain.
Yang CEO pointed out the lack of personal information management with the wrong credit evaluation methods, and mentioned the fact that Facebook CEO Mark Zuckerberg made an apology for the leak of personal information at a hearing in April.
"In fact, huge amount of social cost has been spent due to personal information leakage that occurred in variety of fields such as finance, telecommunication, and distribution over the past few years, " he said.
MCC is a company that started from an in-house venture of FinTech and Finger, a smart financial platform specialist. Therefore it already has Big Data extraction and data scraping technology for credit evaluation.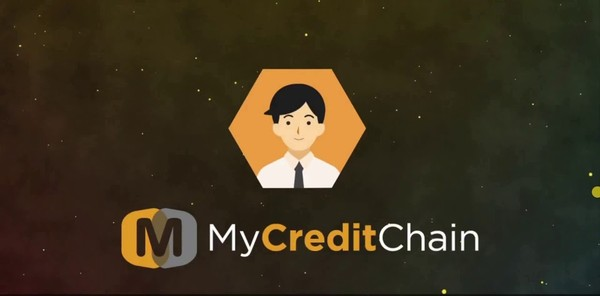 " Enterprise and Big Data business developers, who are information consumers and individuals who supply information, will create new values for their environments through MCC platforms, " said Yang. " With the consent of the information providers, many marketing companies can get more accurate information, " he added.
There are also differentiated user incentives for the MCC, which give the related parties three free seeds per day to individuals via the P2P Daily Air Drop. Seed is a mobile exchange right that can be exchanged for MCC token within the MCC platform.
CEO Yang also mentioned that, "it has the effect of strengthening our community and voluntary securing new customers" and "We are preparing to apply for patents".
He showed confidence with that " The goal is to have 25 billion data and 70 billion dollars' worth of global credit platform network for 250 million people without credit. "
MyCreditChain(MCC) is…
▶In-house venture of a company that has been leading the development of Korea's financial system for 20 years
▶MCC has already been recognized for its business and technological potential with investment of 3 million dollars.
▶Our ongoing ICO is about raising funds to work together with various partners and users from across the world. We also want to combine proven technology and business with the ideas of Blockchain
▶MCC is not just a product or service. It is a platform and solution for various global partners.
▶MCC enables transparent distribution of "People to people" credit information and new value innovation for anyone in the world.
---
Join our Credit information Blockchain revolution!
▶Homepage▶Telegram ▶facebook ▶twitter ▶YouTube
▷Bounty Program