[Interview] Yang Jae-bong, CEO of MyCreditChain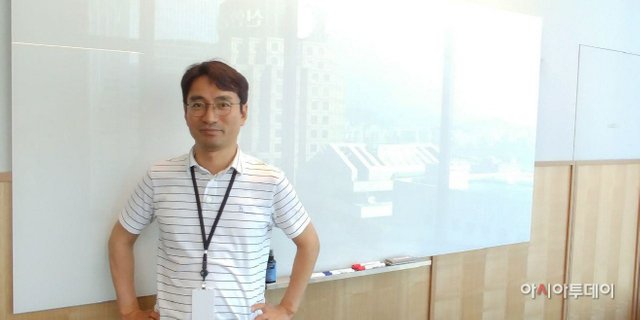 "We want to build a free and fair society by having control over ourselves."
Yang Jae-bong, CEO of MyCreditChain (MCC), recently had interview with Asiatoday at the WeWork Center in Yeouido, Seoul." We will give ownership of personal information back to individuals, and also assign credit to people who do not have any credit around the world to help them do economic activities."
MCC plans to extract variety of credit assessment information and utilize it through a strategy of collecting personal credit information data with 'P2P Airdrop ' method. "P2P Airdrop is spread by giving each other gifts through 'seed ' token that is issued to individuals everyday" said CEO Yang. He also mentioned that, "Through this, we are expecting that we will be able to identify confidence indexes and strengthen the liquidity of coins".
MCC is a credit information trading platform based on a blockchain and is a project that allows individuals to manage personal information that was scattered across various organizations. In this context, personal information includes basic information, such as academic background and income, financial activity, consumption propensity, social network service activity details, communications and location information. The intention is to grant credit to people, who cannot receive financial services, by personal information and big data analysis, so that they can use financial services in the future.
Currently, credit rating agencies perform credit assessments and store data on their own terms. However, the reality is that it is difficult for an individual to know about his or her credit information. "Personal data is being secretly traded through agreement with third party's information" and "We are going to combine credit information with a blockchain based on the fact that it is suitable for data storage and approval records in a stable manner" he explained.
Especially, based on models that have been verified in South Korea, MCC is planning to make inroads into global markets. In fact, MCC is currently providing non-financial data analysis models to major South Korean businesses. "In Southeast Asia and Africa, less than 30 percent of people are owned bank accounts, so it is difficult to assess credit of most people. But, in this case, the accumulated non-performance data can be a barometer to determine whether financial services are available." Yang said. This means that individuals who had difficulty in credit evaluation due to no financial transactions can use loan services.
As the company deals with the non-financial data, its business with the telecommunication service provider is also actively underway. In particular, MCC is also contacting MTN of South Africa, which is Africa's biggest telecommunications company. MCC have targeted the fact that, the telecommunications company performing as a bank branch in undeveloped countries. "In Korea, banking transactions are very active due to the development of finance, but in Southeast Asia and Africa, smart wallets are mainly used under the telecommunication companies, " said Yang.
Meanwhile, the Singapore based blockchain company, MyCreditChain is currently running the Global ICO and is now facing a main sale.
If you have any questions, please feel free to contact us at any time.
Email [email protected]
Telegram: https://t.me/mycreditchain
MyCreditChain(MCC) is…
▶️In-house venture of a company that has been leading the development of Korea's financial system for 20 years
▶️MCC has already been recognized for its business and technological potential with investment of 3 million dollars.
▶️Our ongoing ICO is about raising funds to work together with various partners and users from across the world. We also want to combine proven technology and business with the ideas of Blockchain
▶️MCC is not just a product or service. It is a platform and solution for various global partners.
▶️MCC enables transparent distribution of "People to people" credit information and new value innovation for anyone in the world.
---
Join our Credit information Blockchain revolution!
▶️Homepage▶️Telegram ▶️facebook ▶️twitter ▶️YouTube
▷Bounty Program