Registered in London, UK, CoinMate are a brand new exchange that offers European users the ability to buy and sell bitcoin, bitcoin cash and litecoin. While the market price is denominated in dollar, the exchange supports SEPA Euro transfers, Czech Koruna, as well as Moneypolo.
Coinmate.io is a bitcoin exchange that can be accessed through a web browser, or API for more advanced traders. Like other exchanges, they have a manual verification system for trading in money which require you to give two photo id and a utility bill. In our case, we're a company, so we needed some further verification to show that we were directors of the company, and in our case our entry on duedil.com was sufficient as well as our certificate of incorporation. It should be noted they do not accept traders from the USA.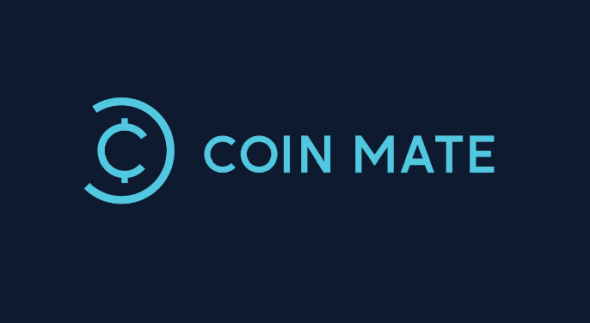 Once that was out of the way, I proceeded to lodge bitcoin onto my exchange account, and within three confirmations my coins were available for me to trade. Selling bitcoin is straightforward. If you just want bitcoin and aren't price conscious, their quick buy option will take the orders from the cheapest up to fill your order. You can also put in prices you want to sell at, and see if the market would take it. There isn't as much volume as some of the more established exchanges, but I was able to sell relatively quickly, and the fees were 0.2% on all trades (this has changed in the interim to a Maker/Taker Model. BTC Maker 0% – 0.05%, BTC Taker 0.1% – 0.35% fee). They have a referral system too which passes on 50% of fees for 48 months, and they have charts which they distribute a portion of fees to their fees with their top traders. They also have a chat room for people to talk.
An example trade is that I sold 0.12054028 bitcoin at a price of $212.22 for $25.58. CoinMate.io took a $0.05 fee and I received $25.52 of this. There's minor rounding at this trade size. The minimum withdrawal in dollars is $20.00 and in bitcoin it's 0.001btc.
https://coinmate.io?referral=U2pOSWMzSlVUMmhtV25oVGIyeHJVMHhSY1hkalp3PT0