Their shares are called FAANG Stocks - Facebook, Amazon, Apple, Netflix, and Google (aka Alphabet). They should be the best players in the tech game, but it seems that they are late to the Blockchain Party...
Why am I saying that? Because FAANG companies (in total) own only 11 Blockchain patents in the US of A.
Whilst IBM owns 27!
Individually, Google and Amazon hold both 4 patents which means they are still being beaten by the likes of Dell (9), Intel (6), Sony (5) and also Verizon (5).
Apple (2), Facebook (1) and Netflix (0) didn't even make it to the Tech TOP 10.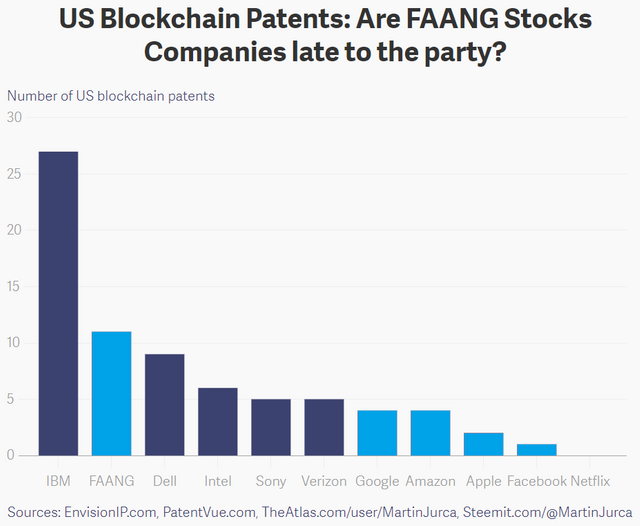 PS: Even though data from Envision IP are from 2018, they are not showing all of the patents. The fact of the matter is many US patent applications will become public only after a year and a half...