Build An Economy For Your Community Through Native Platform
Native is a hybrid crowdfunding tool that acts as a resource and a gateway for personal or community projects. That being said I don't see its tech being highly competitive or disruptive in a way that would attract users from traditional crowdfunding and crypto-based community projects in favour of its platform.
native offers an overcomplicated solution to an issue that isn't in dire need for disruption or competition. Looking at the current market and uses for cryptocurrency I highly doubt that Native can really compete or carve out a viable niche for itself. It doesn't have a strong enough use case in my opinion, people can live without it pretty easily and still be efficient in the way they run their projects.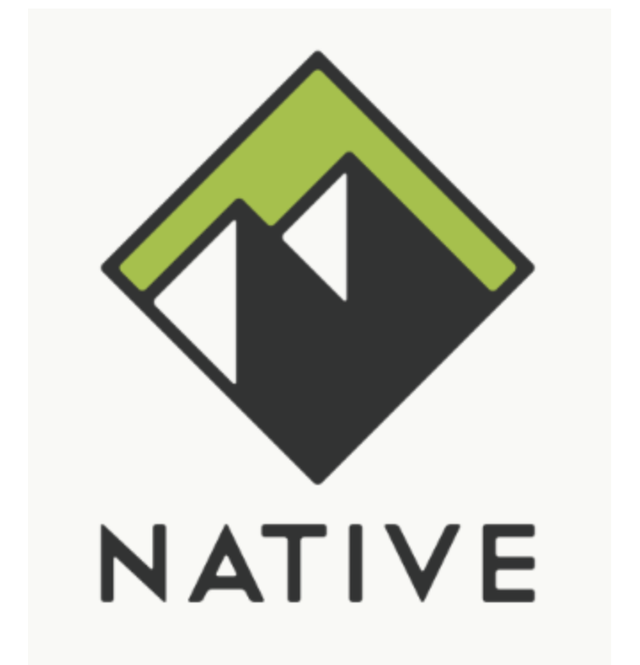 Native Platform; The Solution
Native is an Ethereum-based platform that allows people of similar interests to come together as a community and attach value to their common interest effectively generating value and being able to manage it with the use of community-backed decision making tools.
Native, there are those referred to as curators. Curators have the understanding of what a community was created to achieve, and what is useful for the community members, hence they are responsible for content filtering thereby, bringing the bespoke to the members. Another peculiar feature of the platform is that technical knowledge is not required for participation.
Native Token:
Native Token(NTV) is the base currency for all other currencies on native. It also provides Membership to the native community. Initially, NTV holds a Reserve in Bancor Network token (BNT). It may be determined that a combination of tokens held in reserve may be most suitable for Native's needs. Native reserves the right to modify if agreed upon through a Community Poll.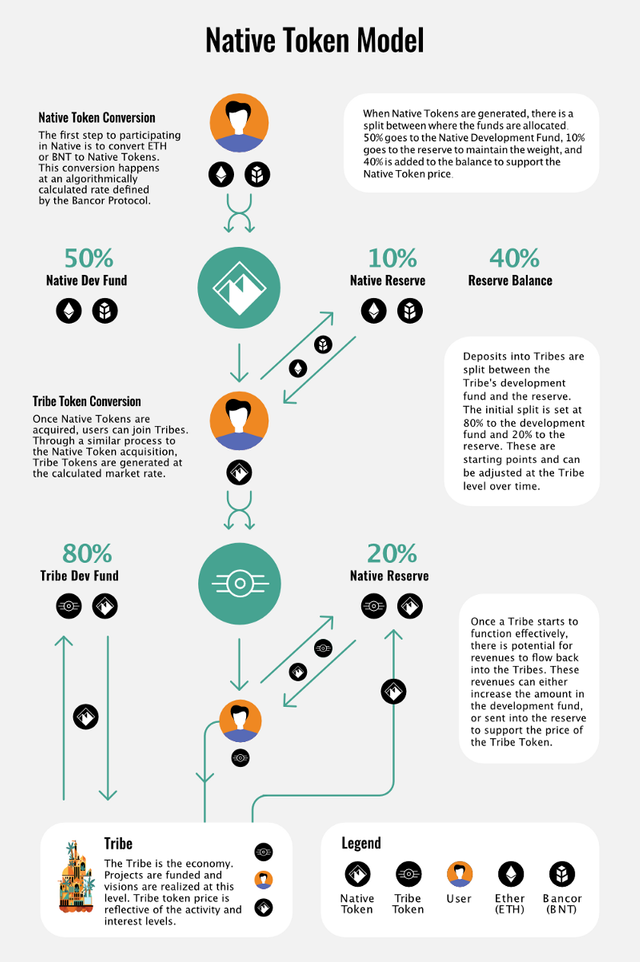 This is the token belonging to each community under Native. Every community under Native has their own local currency with a global recognition to help and assist their vision in coming through.
USE CASE :
Mark decides to Join the battleship and to lay down his complaints about the recent boredom he's been experiencing while playing the game as a result of using the same Old contents. Marks opinion was not welcomed as the community doesn't have a decision making tool. Mark knows about Native and he introduced it to one of the community founders in secret. He loved the idea and brought it up in their next meeting and after few weeks, the community moved and reestablish under Native.
Now, Mark can now lay down his opinion and a provide solution, also others members can now conduct polls and possess a feeling of belonging. And above all, the community can boast of their own token. All smiles on the members faces.
Conclusion
The every essence of community is mutual interest. And value should depend on what we care about, not what a government decides as the government most times doesn't have our best interests at heart. Native provides a fertile subsoil for value to be generated and managed by a community that is focused on empowering it's members. This is a very solid project, and personally I think they are legit.
Native2018