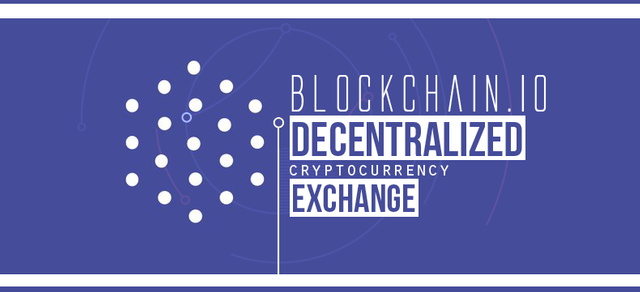 A new era of currency began with the arrival of Bitcoin in 2009 and thus, cryptocurrencies started to build up the momentun that would allow them to dominate the financial market. Thanks to the innovative Blockchain technology, new cryptocurrencies emerged, each one with distinct characteristics that would not only set them apart from the rest, but would also provide investors with a whole different variety of benefits that have not only revolutionized the traditional financial system, but also conceded cryptocurrencies a high investment potential.
The blockchain technology created for bitcoin and other cryptocurrencies grants important advantages to invest in this asset, particularly due to the fact that its control does not depend on a central authority and most importantly, the confidentiality of its transactions, providing a sense of security in the investor. These advantages that set cryptocurrencies apart from other currencies explain their rapid growth in the financial market, their popularity reaching even the mainstream media and catching the attention of many companies and investors.
The commerce of digital assets has allowed the exchange of different cryptocurrencies among millions of users in the network, that is to say, the globalization of said market.
The public demands continue to grow, being necessary to develop trustworthy platforms where they can feel safe when making their transactions. With this in mind, the Blockchain.io team developed a new cryptocurrency exchange platform that combines the efficiency of a centralized system with the security offered by decentralized exchange, offering users a platform that exceeds their expectations and also advantages that set Blockchain.io apart from any other platform of exchange.

---

Blockchain.io is a cryptocurrency exchange platform based in Paris, France. Its founder and director Pierre Noizat founded Paymium, one of the first fiduciary exchanges in Europe.
This platform provides the advantages of a fast and efficient centralized exchange with the security of a decentralized exchange, where users are not required to deposit money in the stock market for the trading of assets. In addition, Blockchain.io will offer advice and technological tools so that companies can launch their ICO (Initial Coin Offering), a way to raise money in the network to develop their projects and start up their businesses.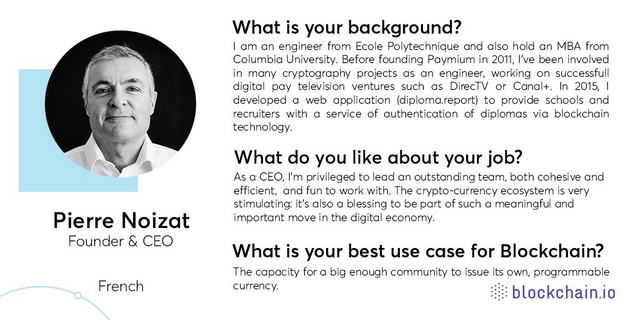 Source

---

Although blockchain technology is much safer than any other network technology, it is not without flaws, this being made obvious by the many transactions failures that have caused the loss of money for both issuers and chip holders; one example of this is what happened in 2016 in the Hong Kong Bitfinex cryptocurrency exchange that was the subject of the theft of 120 thousand bitcoins with a value of 68 million dollars.
It is also important to note that due to the growing demand for cryptocurrencies, many exchange platforms have emerged, some with more success than others, which makes it more difficult for users to choose which one is the best to meet their needs. Due to the fact that there are not many regulations revolving around the subject of exchanges, some platforms do not comply with basic requirements (such as speed in transactions), the result being that if the volume of transactions exceeds the capacity of the platform, it becomes inefficient, causing annoyance and inconvenience to its users (investors and traders), who manage cryptocurrencies as a portfolio, aiming to obtaining higher monetary gains.
To overcome these two main obstacles, Blockchain.io came up with the following solutions:
It offers a secure and reliable platform. Its founder team has advanced knowledge of cryptographic technology and software development, allowing them to make this platform one of the safest out there.
Blockchain.io will overcome the problems of network scalability by taking advantage of the latest developments in cross-chain atomic swaps, cryptographic protocols and payment networks such as Lightning and Raiden, increasing the speed and reducing the cost of transactions.
In addition, as cryptocurrencies appear on the market, users seek to buy them as a store of value, deciding to invest in those they consider will increase in value over time. This explains why exchanges must provide information on several cryptocurrencies in one place, as a way to allow comparisons and establish supply-demand prices. Blockchain.io will select the cryptocurrencies that will be included in the commercial platform after a strict research process (sustainability, technical and in-depth protocol review) and will inform its users about the updates made on its platform, making it easier for users to decide in which cryptocurrencies to invest and thus, reducing risks of losing monetary gain by making a bad deal.
Blockchain.io in association with Paymium will become the main Internet exchange and will allow users to trade in different networks that operate with cryptocurrencies.

---

Blockchain.io guarantees total transparency in its processes and works closely with the French government and authorities to discuss encryption regulations, as well as being the only exchange platform where accounts are monitored by an external auditor. The platform meets European Banking Requirements for anti-money laundering (AML) and know-your-customer (KYC) procedures.

Source
The compliance of national and international laws and regulations by Blockchain.io guarantees that the assets of the users are not seized or frozen by authorities. For example, a case occurred in July of 1717 where the US government filed federal charges against a platform for money laundering, this lead to the closure of the platform and the assets of the users were frozen until the dispute was resolved.
In the not too distant future, regulations for the cryptographic market will be implemented and Blockchain.io will become the first exchange where its processes already comply with established regulations.

---

Combination of a centralized exchange with decentralized settlement through the use of cross-chain atomic swaps: Users can exchange cryptocurrencies between chains within the ecosystem, all thanks to smart contracts and the use of Hashed TimeLock Contracts (HTLC). The centralized exchange will have functions of custody services, orders and order reservations, as well as adding functions such as margin trading, propietary lending and peer-to-peer lending.

Advantage granted by the technological architecture and software of Paymium: Blockchain.io will take advantage of the experience and the advanced protocols obtained with Paymium to make this platform the best in the market.

98% of the funds are saved in a cold wallet (off-line) as a security measure: If the funds are not online, they are protected from possible hacker attacks. Access to the cold wallet requires multiple signatures and the keys to access to the wallet are divided and stored in different vaults in multiple locations.

Implementation of advanced cryptographic protocols based on Lightning Network technology, Rootstock and more: These technologies allow the trading of cryptocurrencies of different nature such as POW, POS, DAG and others, in addition they make the network more scalable and reduce transaction costs.

Liquidity services for merchants, markets and projects: which will be promoted through ICO services to provide support to issuers in the launch of their cards, List of other tokens (Non-ICO), Market creation using the inventory Blockchain.io.
Prop & peer-to-peer lending.

New listings of tokens and tokens airdrops: They will be carefully selected by the expert staff of Blockchain.io for holders of BCIO.

The platform offers users discounted trade rates and voting rights to participate in surveys for new listings.

---

Paymium is the parent company of Blockchain.io, providing experience and technological architecture for its development. Paymium has more than 180000 users who will be encouraged to be part of Blockchain.io.
Paymium is committed to the development and vision of Blockchain.io, and has invested $2.3M of its own treasury funds to support this project, together Paymium and Blockchain.io will achieve success.

---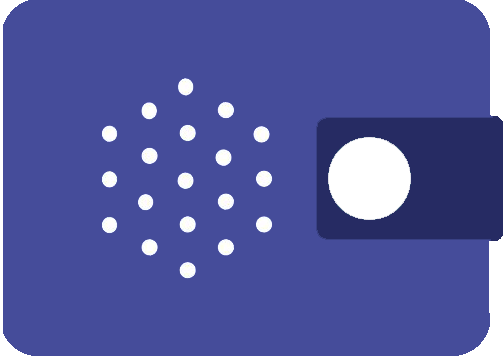 Their sale will finance the Blockchain.io project.

The BCIO cards are utility currencies and will be used to access the services offered by Paymium and carry out transactions in the stock market.

Users will receive discounts if they pay the platform fees with BCIO tokens.

Voting rights of participation in surveys for the development of the exchange and new token listings.

Rewards and loyalty campaigns for the BCIO token holders.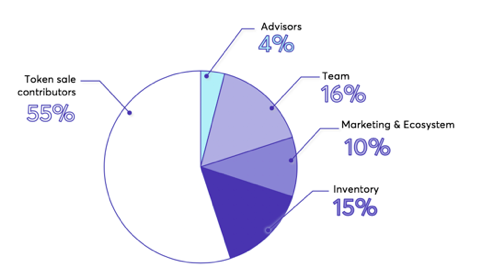 Source

---

Blockchain.io started the sell of its BCIO tokens, it will end on October 25, 2018 at 6:00 AM UTC.
All unsold chips will be burned, which means that the exchange could enter the market with a generally low market capitalization for a project of this stature
The BCIO tokens will be unlocked in December 2018, after the launch of the exchange in November 2018.
There is also an additional 5% bonus per reference available for the referee and the referee. To qualify, a contribution must be made using the reference code: emwinVWrVCzugXiWVP3z that is equal to 100 euros or more.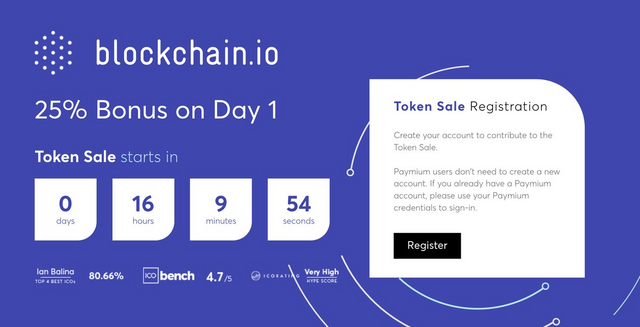 Source

---

Blockchain.io is a safe cryptocurrency exchange platform that has the support of Paymium, allowing decentralized exchanges through the use of cross-chain atomic swaps, which will allow users to be able to liquidate peer-to-peer operations without the need of trusted third parties, also allowing atomic exchanges through hash time blocking (Hashed TimeLock Contracts), payment channels and sidechains.
This platform offers its users advantages over other existing exchange platforms and maintains a close relationship with the government and authorities to comply with encryption laws regulations.
Buy your BCIO tokens and enjoy their benefits

---
Team: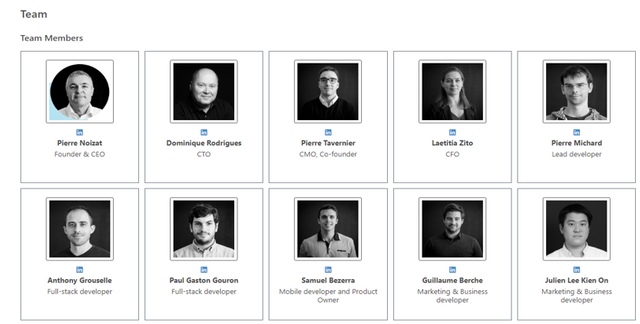 Video: