Fake products, especially in e-commerce, is a classic problem that unsolvable to date. Even in 2017, the losses due to this forgery amounted to $ 323 billion, which made this counterfeiting business is the most profitable business. To overcome this counterfeiting problem, simplyBrand Inc. then creates the simplyBrand platform project. This platform combines the concept of blockchain-based tokenomics and artificial intelligence to detect online sellers who sell fake products. It is interesting to discuss this project because the simplyBrand project combines: (1) crowdsource to gather information; (2) artificial intelligence to process information; and (3) blockchain to record information and to give incentives.
Disclaimer: I am neither a blockchain programmer nor an investment consultant. I neither advise nor responsible for the profits or losses of this ICO investment. This article is only information, not investment advice.
♔ Website | Whitepaper | ANN | Telegram | Facebook | Twitter ♔
Business Concept
Renowned brands will request protection service from the simplyBrand platform then in return SimplyBrand will receive service fees and product gratuities. These free products then used on the ecosystem as gifts to the reporters. This business concept is quite simple and quite realistic. We will learn SBA token concept in details in the following paragraph:
Crowdsource participants (or users) are required to stake their SBA tokens (or have a certain number of SBAs in the platform wallet) before they can report fake e-commerce products.
If users could send a valid report, users then rewarded with SBA. Conversely, if users abuse the system, the SBA token in their wallet are burned.
These reports are used to train artificial intelligence.
The trademark owner company will request protection on the platform and provide service fees to simplyBrand. Besides that, they also give their product as gifts to the marketplace.
Users can then use SBA tokens to buy branded products in the marketplace or sell their SBA tokens on the exchange.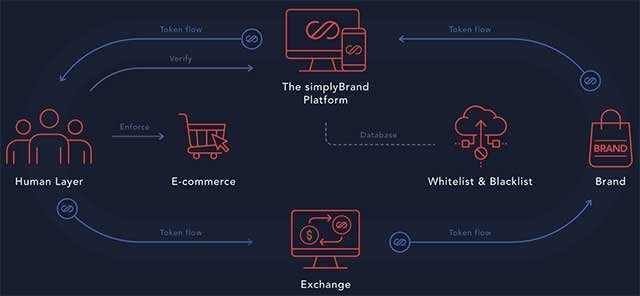 Therefore, with the mutually beneficial collaboration and the rise of token demand because of staking, buying products in the marketplace, and using brand protection services, the economic activity will automatically be created due to the SBA tokens on the platform. This dynamic is called tokenomics.
Token Design
The simplyBrand token (SBA) is a token launched on the ethereum platform. This token uses the ERC-20 standard with a total supply of 1,000,000,000 SBA with the following allocation:
54% reserves
16% token sale
10% team
10% early investors
5% bounty campaign
5% advisors
The token available for sale is only 16% of the total supply. This situation is because the company wants to use ICO as a way to get liquidities and communities, not just for product development (because this project already has MVPs). Then, 54% of the total supply allocated as reserves. The companies that need simplyBrand services can later buy this reserve tokens when the platform is ready. Investors don't have to worry about the dilution since only a total of 20,000,000 SBA tokens then used for bounty campaigns.
Moreover, this project is noticeably on time in providing Proof of Concept which available on http://poc.simplybrand.io/ImpactCalculator.html and https://dapp.simplybrand.io/login.html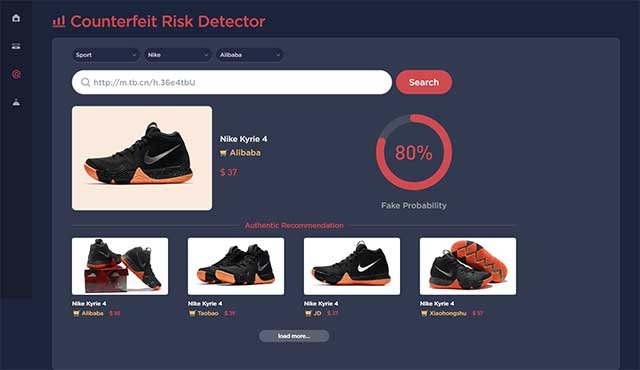 Online crowdsourcing --when users can do the "staking" and then start "working" to verify the originality of the products in order to receive SBA tokens-- is scheduled to ready in November 2019.
Marketing Strategy
To market its products and to acquire its users, simplyBrand holds ICOs, bounty campaigns, and active in various conferences. These are general strategies that are effective enough for blockchain technology-based startups. One of the interesting things about the company marketing strategy is about the partnership with COBINHOOD, which is a small but popular cryptocurrency exchange. With this partnership, the token holder will get the instant access to the decent market volume.
simplyBrand seems to have participated in the "Blockchain Live 18" event on September 26, 2018, in London: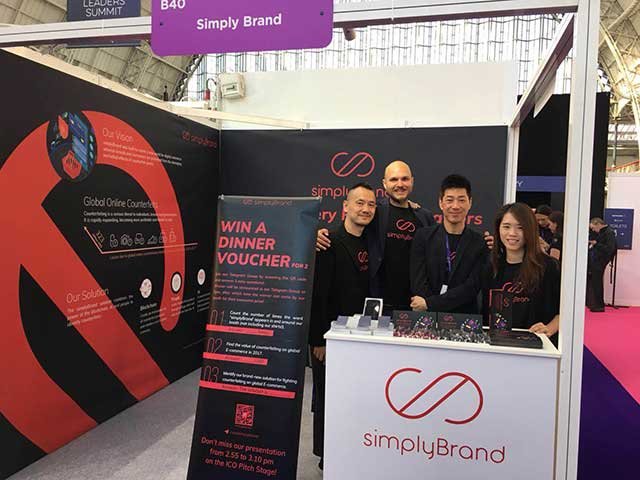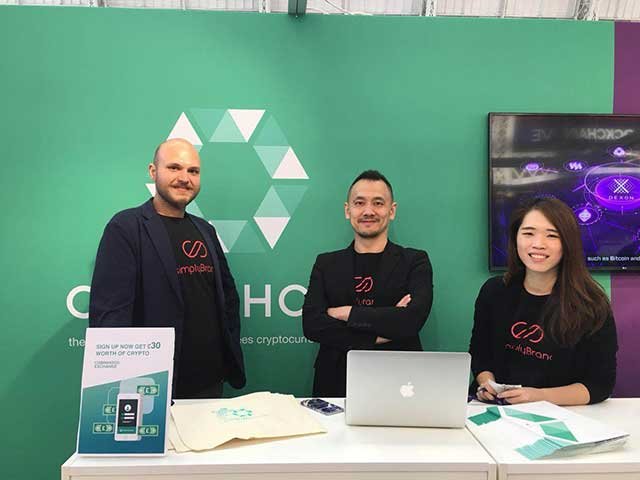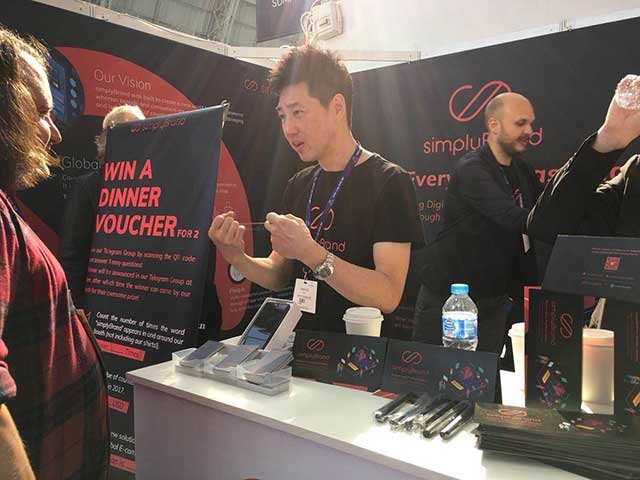 Moreover, simplyBrand also participates in the "Eleven Global Meetup" event on December 7, 2018, in Hong Kong: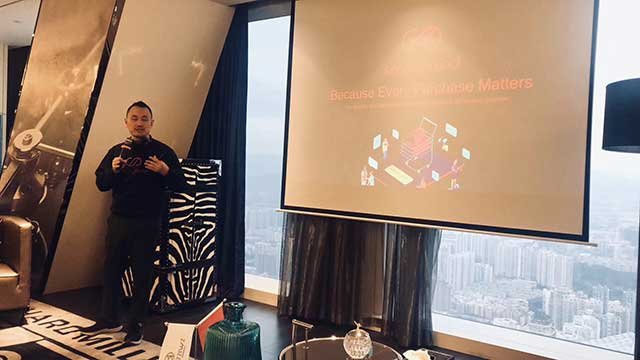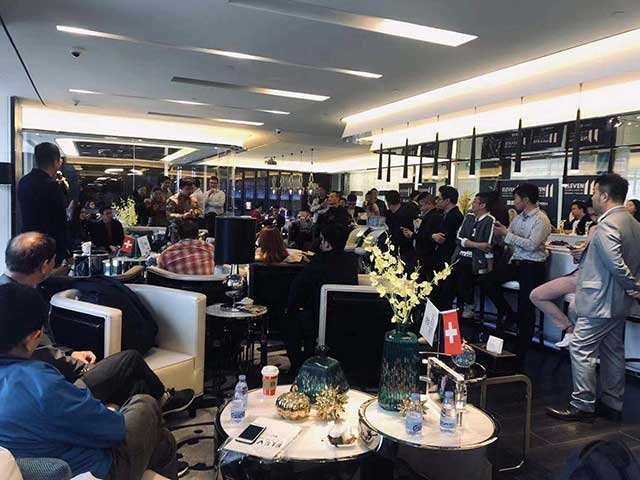 simplyBrand's Team
simplyBrand has been pioneered by Kaufman Chang and Ronnie Ng since 2013, although it is still an intelligence data company. Both are MBA graduates from the Chicago Booth School of Business and have experience in this business. Based on the results of simple video analysis, I see that the simplyBrand's team uses a genuine identity. It gives the signal that this project is unlikely to be a scam. The following is the proof: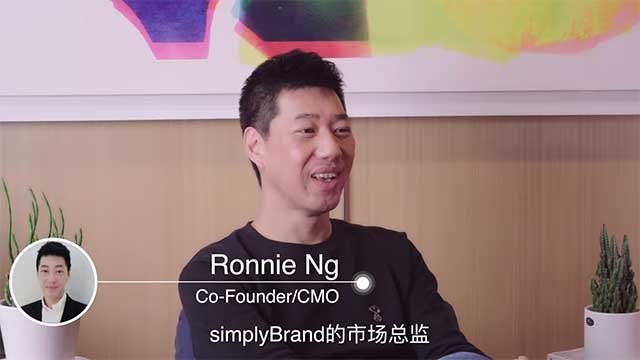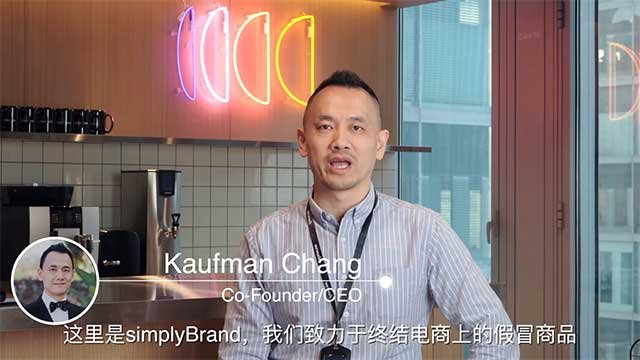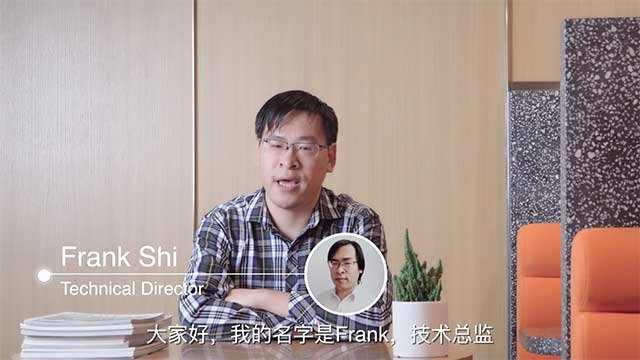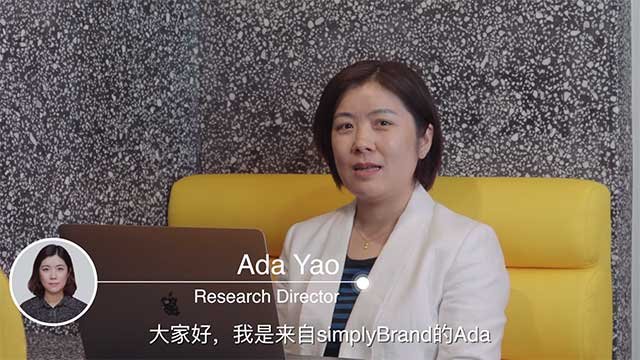 Investment Feasibility
The simplyBrand project has a relatively low risk because the ICO aims to gain a user base and energize the new ecosystem (users train the Artificial Intelligence to distinguish between original products and fake ones to get SBA tokens).
After I conduct this simple analysis, I think this ICO is not a scam, because:
The ICO is focused on the liquidity to build a user base, not for the product development, this is because simplyBrand already has a product;
Realistic and simple business model;
The identity of the team members is genuine, there is a youtube video that proves this statement;
The team active in various conferences.
The above facts show that this SBA token is worth to be collected and is pretty unlikely that this is a scam project. But that does not mean that investing in this token will be risk-free because the success of this product is heavily influenced by community participation to train the simplyBrand's artificial intelligence.
Author: mu_enrico
Source: Kubisnis Indonesia
ETH: 0x802547e53357A5cD9FA39bD1EC631C4744E4685F
♔ Website | Whitepaper | ANN | Telegram | Facebook | Twitter ♔