The Initial Coin Offering (ICO) is a fund-raising mechanism by startup companies that use blockchain technology. At ICO, investors buy tokens or coins that can later be used in the platform or traded on the exchanges. In 2018, more and more startups are conducting ICOs which are estimated to raise at least $ 6.198 billion according to icowatchlist.com. In response, ICOVO plans to launch a platform to facilitate investors and startups to manage ICOs.
Disclaimer: I am neither a blockchain programmer nor an investment consultant. I neither advise nor responsible for the profits or losses of this ICO investment. This is only an information article, not an investment advice.
Website | Whitepaper | ANN | Telegram
Background
The ICO sector is rapidly growing in 2017-2018. Unfortunately, this growth was not supported by regulations or platforms that guarantee the funds collected were used properly. More and more cases of fraud and embezzlement create anxiety for investors who want to participate in ICOs. As a result, economic growth that uses the tokenomics concept is hampered.
I noted that there were various problems that arose as a result of these unregulated ICOs, namely:
Information validity: Information such as whitepapers and teams were often invalid. There was a lot of plagiarism in whitepaper writing, as well as false identities from the startup company management team.
Presentation: Important information were badly presented. Investors often had difficulties in finding important information that is somewhat hidden.
Fundraising mechanism: Smart contracts were often not audited thus causing a security gap. Investors who do not know how to use ethereum wallets had difficulty in investing.
Fund security: Funds were not placed in escrow so it is likely to be embezzled by the startup team.
Use of fund: Funds were not provided in stages in accordance with milestones, as a result, management teams were often inefficient in managing funds and then run out of funds.
ICOVO is a platform to solve these problems.
What is ICOVO?
ICOVO comes from the words ICO and OVO (egg), which confirms that this platform is an incubator platform for startup companies. ICOVO uses the Decentralized Autonomous Initial Coin Offering (DAICO) concept suggested by Vitalik in January 2018. Further information about DAICO can be found at https://cointelegraph.com/explained/what-is-a-daico-explained. The point is that DAICO makes ICO safer because:
Voting mechanism;
Gradual disbursement of funds; and
Refund facility (project cancellation), also by voting.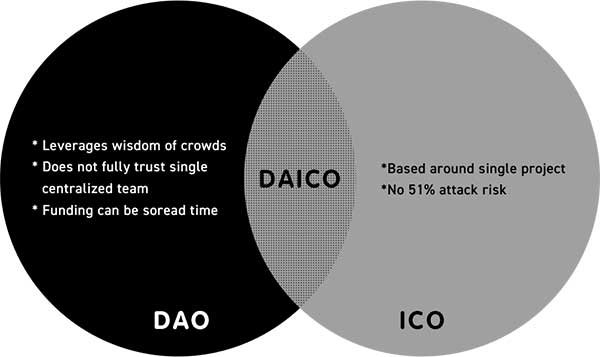 The ICOVO platform consists of three main parts:
DAICOVO: a smart contract that implements the DAICO model;
ICOVO Web: ICOVO program interface on the website;
ICOVO App: ICOVO program interface on Android and IOS operating system.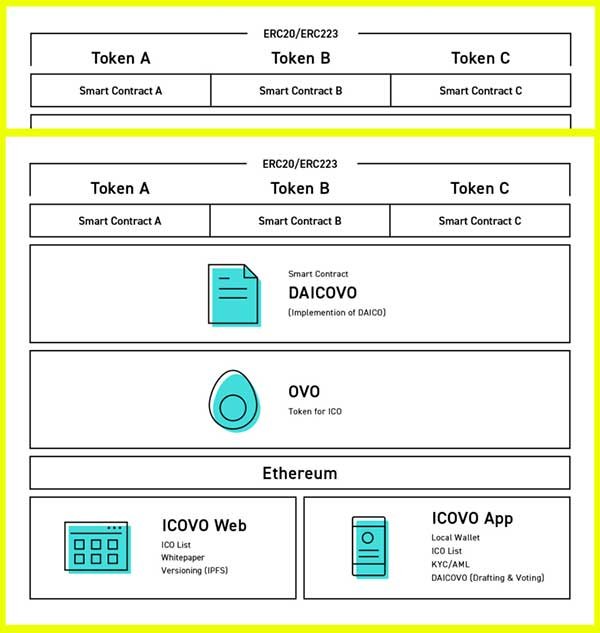 The ICOVO interface allows Investors to obtain valid information regarding whitepapers, teams, prospectuses, and streamline the investment process in the ICO. The ICOVO platform uses the OVO token, i.e., the ethereum ERC20 token used by the ICOVO platform to vote and invest in ICOs. Investors can buy this token for $0.3 during the token sale.
Why Invest in ICOVO?
MVP or Prototype
This project has a prototype that can be downloaded on Google Play and App Store. Currently, this application only functions as an Ethereum wallet, but various features will be added according to the project timeline.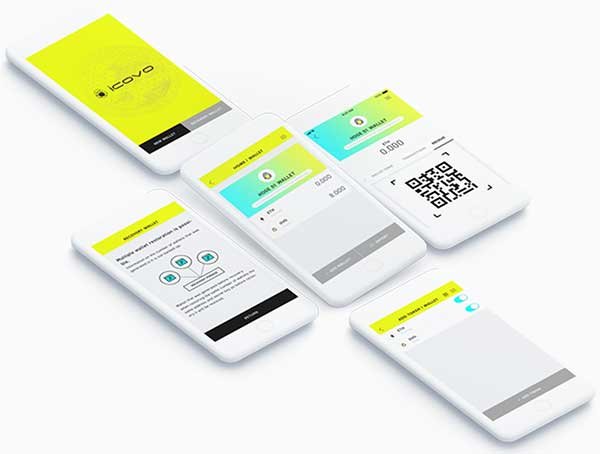 Serious Team
This is the most important factor to determine ICOVO as a serious project. I note that the ICOVO team members were using genuine identities. This can be seen from their Youtube videos and their social media activities. Moreover, the team is actively participating in the blockchain conference.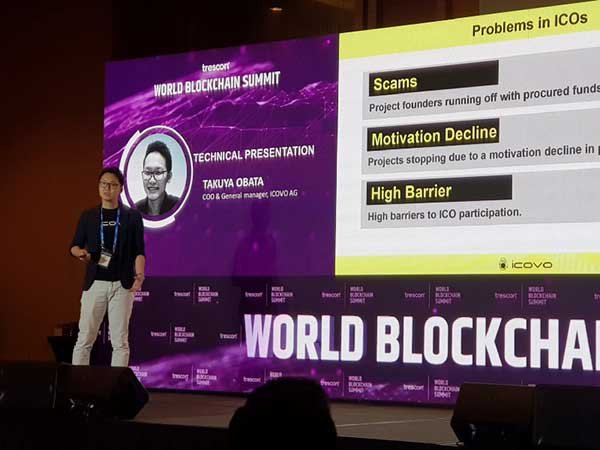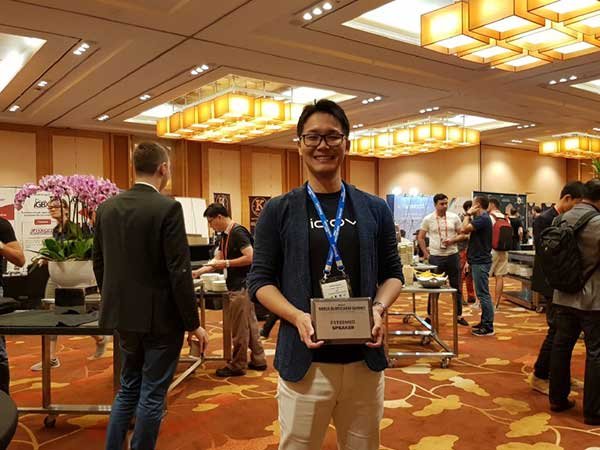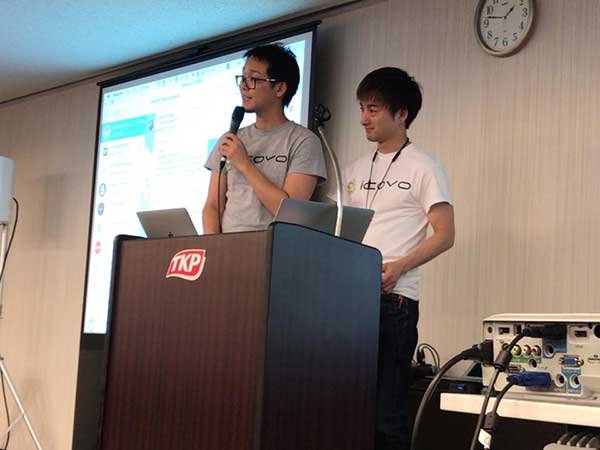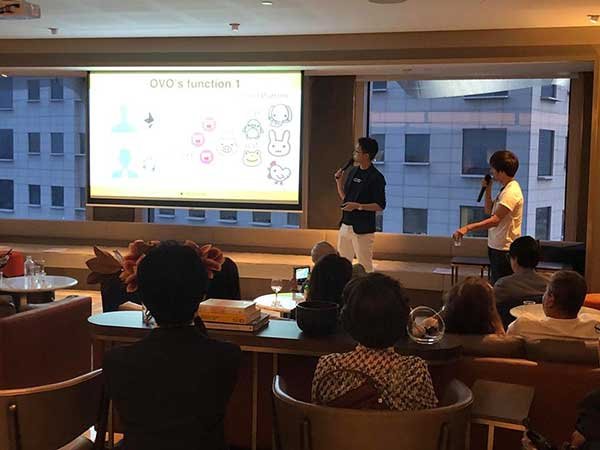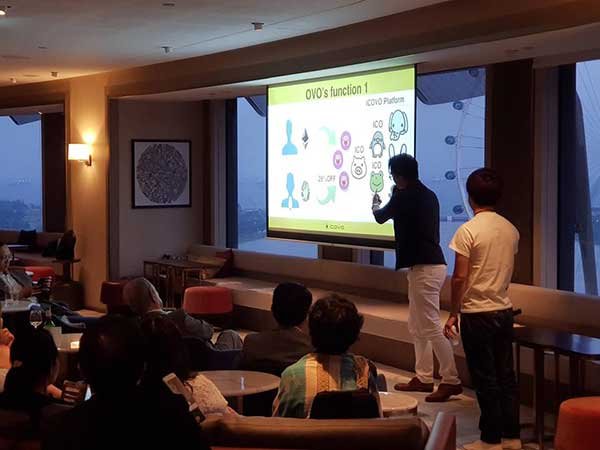 Valid Business Model
To date, the use of cryptocurrency is still limited to speculation and investment tools. Therefore, a platform to facilitate ICO is a simple and very relevant business model. This project does not have high risk compared with other projects that are too futuristic like artificial intelligence projects for example.
The DAICO concept of ICOVO will revolutionize the ICO process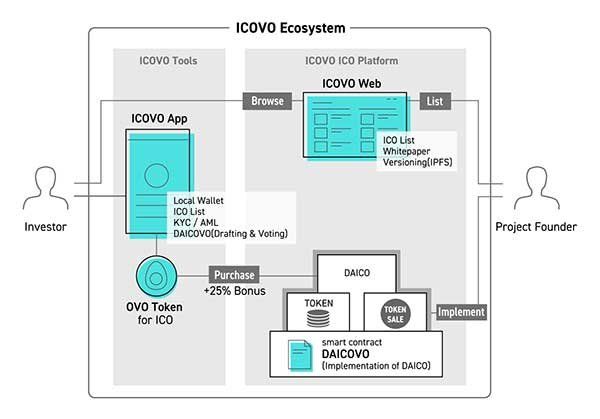 Conclusion
This project has a bright prospect because it really can solve actual problems. This platform will enable the implementation of a safer, more accountable, and more decentralized ICO. However, of course, everything depends on the timing, adoption, and competence of the developer team to build a quality platform.
After doing simple research, I think this ICO is NOT a scam, because:
The ICOVO startup has been registered under the name ICOVO AG, Zug, Switzerland;
There are youtube channel and videos from members of the ICOVO team. The mentioned channel is https://www.youtube.com/channel/UCAo9SoUVMIYJNg78pYm3enw;
Social media channels are well managed with the latest updates;
This project has a decent quality whitepaper.
The above facts show that this OVO token is worth to be collected and is pretty unlikely that this is a scam project. By the way, use this code to get the token bonus https://icovo.io/?ref=rnh9efzs.
Author: mu_enrico
Original article: https://www.kubisnis.com/ulasan-icovo-platform-untuk-pengelolaan-ico/
ETH: 0x802547e53357A5cD9FA39bD1EC631C4744E4685F
Website | Whitepaper | ANN | Telegram