Loyalty points are a nice use case for crypto imho, these project wants to make global exchange of those.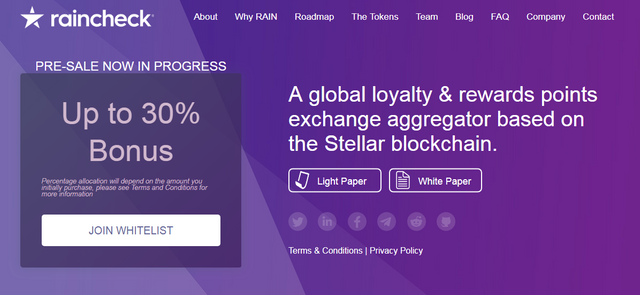 How it works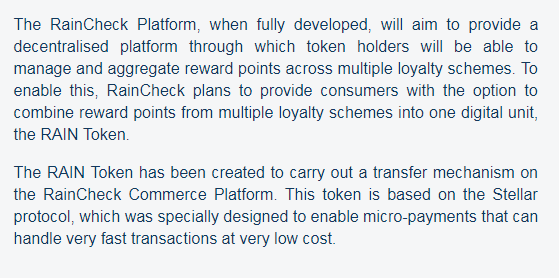 You can already download their apps from Play and Appstore to try how its gonna work.
Also this is made on XLM aka Stellar which is unusual vs other tokens made on ETH or NEO.
XLM Markets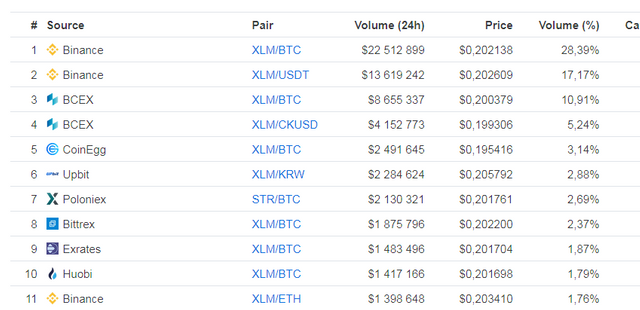 The ICO
You have time to check everything but here are base infos on the presale that you need to know.
TOTAL SUPPLY 2,000,000,000
DISTRIBUTION POOL 700,000,000
INITIAL RATE 0.04USD
SOFT CAP USD $6 million
TARGET USD $12 million
HARD CAP USD $28 million
Website: https://www.raintoken.org
Whitepaper: https://raincheck-ico-static.s3.amazonaws.com/static/file/RAIN-Token-White-Paper.pdf
Always do research before investing.